Levelling up the North – let's make some noise!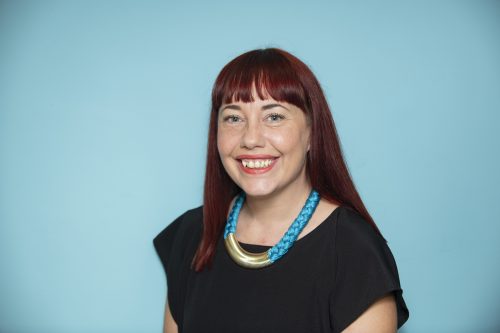 X

Register for free to receive latest news stories direct to your inbox
Register
By Daneile Moore – AD:VENTURE Business Support Programme
"We just thought people in Yorkshire hated everyone else, we didn't realise they hated each other so much."
Remember when a certain politician said this while preparing for a speech in Leeds back in 2015. It was meant in jest apparently and that may well have been the case.
But jest or not, it did make me think about how we are viewed in the North, and whether these perceptions were damaging to us when it came to businesses looking to invest. Did they think the South would be more welcoming, warmer and more collaborative? Would the idea that the South had its act together and played together nicely all tucked up in a compact geography be more attractive to investors? Maybe.
In my view, and I'm pretty confident I am not alone in this, we are great at collaboration in Yorkshire, and the wider North. We have always been in it together, and I believe a big part of that is due to the fact we've always had to compete with the stratospheric pull of London when it comes to investment.
But things are starting to change. We have our own unique offer, our own distinct advantages.
We have incredible green spaces. Lots of it! We have a lower cost of living and more disposable income. We are happier. We have excellent higher education institutions and a number of fast growing sectors, Digital, Medtech and Fintech just a few examples that are offering excellent reasons for our graduate talent to stay in the North. At around 500% cheaper than London, property prices in the North mean many people can still buy their own home. Crime rates are lower, transport costs are lower. Commuting times are less. I could go on.
We know these are all hugely important to people, and what is important to people has become more relevant than ever due to Covid-19. We value our time, our families, our friends and our human connections. We don't want to spend a third of our day commuting. And as we've seen over the past year – We don't have to.
The acceleration of digital in business, not least video conferencing has changed how we work. And although I do see us going to a mix of office and remote working, I do think the changes that we have seen are to an extent, here to stay.
So does this change in how we are all living and working also start to blur the lines and possibly the perceptions that have been seen to have a negative impact on our opportunities for investment?
I've spoken to many businesses of late who have said they can work much easier with businesses across the country, and across the globe more easily because of the acceptance that travel isn't essential to do this.
I see this as a great opportunity for the North to talk about how much we have to offer. How good our businesses are.
But do we make enough noise about that? Are we shouting from the rooftops about how brilliant it is up North? Are we celebrating our businesses success, how well we are doing the things we are doing? Are we seen as being open to collaboration, as a place where everyone is welcomed with open arms and a cup of Yorkshire Tea?
We are perceived as confident, assured and straight talking in the North. We are also perceived as humble. We don't say a lot about what we are great at.
I work closely with new businesses and start-ups across the region, and I am very privileged to speak to lots of incredible businesses who are quietly getting along with what they do. When I suggest they share their stories, often I am met with "oh, do you think this is interesting? Would people want to hear my story?" Yes!! Absolutely they would! These are the stories we should be sharing. We have to get better at this. Encouraging and inspiring others through our successes isn't showing off. It's a must.
It's also a key element of marketing. We shouldn't view marketing as just something we do to sell our products and services. It can encompass much more. It's also about telling the story of the business, and of the North. It's about attracting the attention of the people who are looking to collaborate, to celebrate and to invest. Building our networks and relationships as far and wide as we can is key to developing our businesses, but also in terms of us levelling up with the South. They have always been great at sharing what they do well, and who with. And rightly so.
So if you are thinking, will someone want to hear my story? Why not share it and see. Send your story to the Business Desk, to local, regional, national and global news outlets. Anywhere you think it might be relevant. You may be surprised at the results.
Last year I worked with a business who shared a press release about their early growth. This was then picked up by a highly respected national newspaper who listed them as one of the top 3 start-up companies to watch. This had a fantastic impact on their profile, and the company went on to win the Innovation Award in the 2020 eBay Business Awards, a number of national entrepreneurial and start up awards and I am pleased to say are continuing to grow at an incredible rate.
Everyone loves a good news story, and let's face it, we need to hear good news more than ever right now.
But it's not just about that one good news story. As you can see from the example I shared, that one story leads to another, and another…
So I urge you, whatever business you are in, whatever size and shape, whatever sector, make sure you are telling your story and being heard. Not only will this help you make sales, stay noticed and stay relevant, but it will help you build your brand, and every success story shared, builds on the brand of the North!