City round-up: Nanoco; AJ Bell; James Fisher

Nanoco Group, the Manchester technology business, says its legal case against electronics giant Samsung over alleged infringement of its IP, is going well.
The businessa, a University of Manchester spin-out developing materials used in the manufacture of monitors and TV screens, announced it had filed a patent infringement lawsuit against various Samsung entities in the United States District Court for the Eastern District of Texas on February 17, 2020..
In July it revealed the signing of a litigation funding agreement (LFA) with a large US litigation finance specialist which will cover the costs of its patent infringement lawsuit.
Today it said, as part of the normal judicial process, the claim construction hearing – also known as a 'Markman' hearing – was held on March 26, 2021.
A Markman hearing establishes the Court's interpretation of certain words or phrases pertinent to the patents and the case. The Court was asked to construe the meanings of five different words or terms used in the patents that Nanoco alleges Samsung has infringed.
These definitions can be important to either side's arguments but not necessarily so. The Judge's final written report on the Markman hearing is expected before the end of May 2021.
Separately, the Patent Trial and Appeal Board is expected to rule in May 2021 on whether or not it will grant Samsung's request to institute inter partes reviews (IPRs) of the five patents in the case. This is a parallel process which examines the validity of the patents themselves. If instituted, an IPR process can take 12 months. To succeed in the case, Nanoco needs to win the IPRs and the trial.
A trial date for the jury hearing into the alleged wilful infringement of the group's IP by Samsung has been set for October 2021, though this may yet be subject to delay.
Nanoco chief executive, Brian Tenner, said: "Our lawsuit against Samsung for the alleged wilful infringement of Nanoco's IP is progressing well and we are pleased that a trial date has been set for October 2021.
"We are also pleased with the initial indications arising from last week's hearing and will review the final written report when it is received. Although there can be no certainty as to the outcome, the Samsung litigation could result in a very substantial settlement in our favour."
::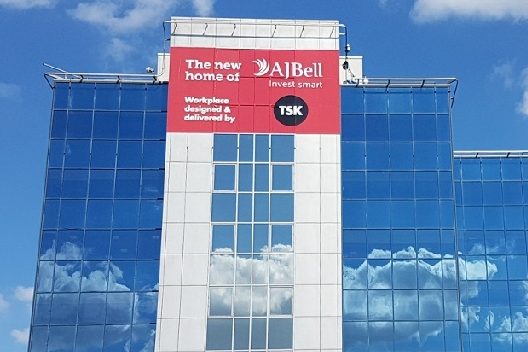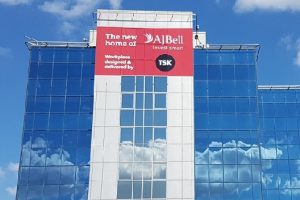 Manchester investment platform AJ Bell said it has seen strong customer acquisition in the first half of its financial year ending September 30, 2021, and expects revenues for the year to be at least £6m better than current market consensus.
In a trading update released this morning, it said it highlighted the high levels of new customers and record levels of dealing activity by D2C customers in the year ended September 30, 2020 when it announced its annual results on December 3, 2020.
This has continued in the first half of the current financial year and dealing activity by D2C customers has remained at elevated levels throughout.
Although dealing activity is expected to moderate from current levels in the second half, management currently expects revenue for the year ending September 30, 2021, to be at least £6m above current market consensus1.
The company said it will provide a further update on customer numbers, assets under administration and assets under management in its scheduled second quarter trading update on April 22.
::
Cumbria marine services group James Fisher James Fisher announced today that, after more than 10 years' service, Stuart Kilpatrick, group finance director, has informed the board of his intention to step down on April 29, 2021, which is the date of the group's AGM.
The board is starting a search for his successor and Stuart will support an orderly transition.
Malcolm Paul, chairman, said: "On behalf of the board, I would like to thank Stuart for his dedication and exceptional service to James Fisher.
"Stuart has made an outstanding contribution to the strategic development and financial management of the group."
Stuart Kilpatrick said: "It has been a great privilege to have played a part in the development of James Fisher and to work with some outstanding people over the last 10 years.
"I consider it time now for a new challenge and I wish my colleagues the best for the future."