North West business briefs: Yourgene Health; Vita Group; Roxtec; Hill Dickinson; Partnership Design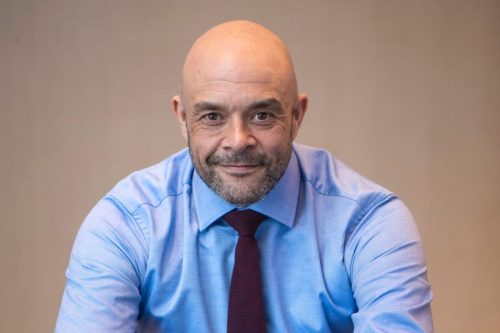 Yourgene Health, the Manchester biotech group, said its Yourgene Genomic Services COVID-19 testing services have been approved by the Department of Health and Social Care (DHSC).
The AIM-listed group has also been added to the Government's approved list as a private provider of day two and day eight coronavirus testing for all international arrivals for both SARS-CoV-2 PCR testing and SARS-CoV-2 genome sequencing testing services.
It was made mandatory from February 15, 2021 that international arrivals are required to self-isolate for 10 days on return to the UK and take a PCR test on day two and day eight of the passenger's quarantine period.
Yourgene Genomic Services can provide this COVID-19 testing service as it meets the DHSC's 15 minimum standards2 and has been reviewed by UKAS, a national accreditation body recognised by the Government to assess against international agreed standards. As an experienced sequencing test laboratory, Yourgene will be able to offer the additional service now required by the Government to the group's range of COVID-19 testing partners.
This follows on from the company receiving confirmation that it had been added to the Government's approved COVID-19 private testing list for the 'Test to Release for International Travel' scheme introduced on December 15, 2020, and also for general coronavirus testing which was also announced in December 2020.
Chief executive, Lyn Rees, said: "Receiving approval to be added to the Government's COVID-19 private provider list, for both PCR testing and our sequencing service, illustrates the high standard and service levels Yourgene has been providing under our Genomics Services offering. We are extremely pleased to be at the forefront of this development as travel begins to open up."
::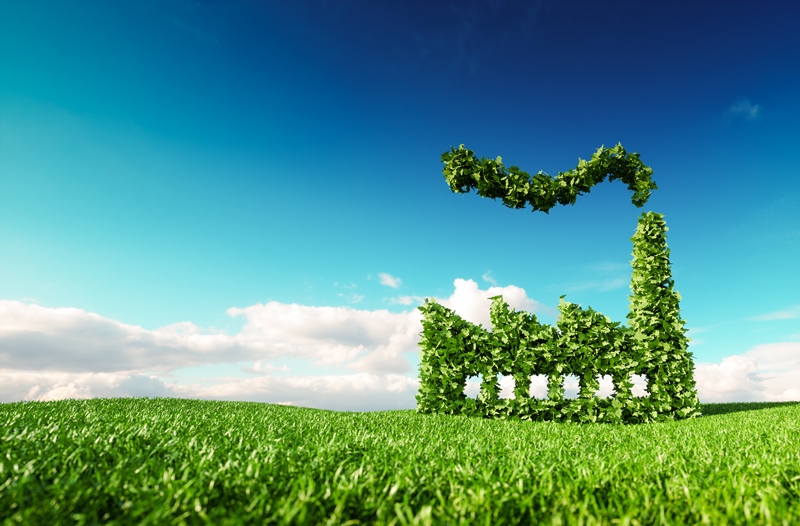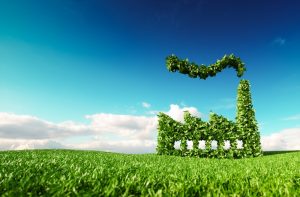 The Vita Group, the Middleton-based flexible foam solutions provider, has launched a bold new sustainability strategy laying down the group's aspirations and objectives which include aiming for half of its product range to have a sustainably-sourced option by 2030.
Its 'Enhancing Everyday Life' strategy will enable group – which employs 2,700 people across Europe – to further develop its Environmental, Social and Governance (ESG) strategy.
The roadmap for the next three decades includes aiming for the use of 100% renewable electricity across all Vita plants by 2030, a desire to be Scope 1 and Scope 2 carbon neutral across all wholly-owned manufacturing operations by 2050, as well as ensuring that no manufacturing waste is taken to landfill after 2040, an ambition which it has already achieved across two of its largest sites at Middleton and Accrington.
The company anticipates Enhancing Everyday Life will inspire businesses from within its supply chain and the wider foam industry to follow its lead and set similar goals to help drive the momentum for more sustainable manufacturing materials and processes.
Group CEO, Ian Robb, said: "Sustainability is integral to our culture, purpose, and values. We have a long history of innovation in sustainability, investing in circular economy products and using lower carbon and more sustainable alternative raw materials. Our new Enhancing Everyday Life strategy lays out our ambitious plan to continue leading the ESG agenda within our industry."
::
Safety seal manufacturer Roxtec, which has a Bury operation, has supplied Scotland-based Orbital Marine Power with a range of cable sealing solutions to support construction of the world's most powerful tidal turbine, the Orbital O2 2MW.
Orbital is the world's leading developer of floating tidal stream turbines. The company's O2 turbine is nearing completion at TEXO Group's manufacturing facility in Dundee and will enter operation this spring at the European Marine Energy Centre (EMEC) off the coast of Orkney.
The O2 will be towed from Dundee to Orkney in the coming weeks before being anchored at EMEC's site in the Fall of Warness where tidal speeds can exceed 3m/s. Once operational it will become the world's most powerful tidal turbine, capable of providing enough clean and sustainable electricity to power more than 1,700 UK homes every year.
Richard Keith, marine and offshore market manager for Roxtec in Scotland, said the company's sealing solutions will help protect the turbine's control systems and ensure operational reliability. Roxtec transits are being used to create dustproof and watertight seals where electrical control and instrumentation cables pass through compartments in the turbine's hull, and between its nacelles and pitching hubs.
Mr Keith said: "Roxtec seals helped ensure the safe and reliable operation of the SR2000 and we are delighted to be working with the team at Orbital once again to support the development of world leading tidal technology. Our cable transits are capable of withstanding exactly the kind of harsh marine environment that the O2 turbine will face off the coast of Orkney."
::
Tranmere Rovers Football Club and commercial law firm Hill Dickinson have joined forces in a four-year partnership that aims to bring benefits to both organisations as well as to the communities they serve.
Announcing their new venture, the parties will collaborate on a range of initiatives designed to help promote, among others, equality and diversity, multiculturalism, female leadership and social mobility. They will also support a number of projects that directly benefit local communities in and around the club's home ground at Prenton Park, Wirral.
Each organisation will lend its individual strengths and experience to the partnership, sharing and building on best practice through discussion, volunteering and mentoring programmes, and community-based fundraising. As part of the agreement, Hill Dickinson is formally confirmed as legal partner to the club for an initial four-year period until June 2025.
Jonathan Brown, chair of Hill Dickinson and part of the firm's Liverpool corporate team, said: "Tranmere Rovers Football Club is renowned and much admired as a club that is not only firmly rooted in its local community, but actively supports that community in tackling many of the barriers to health, education and employment. There is a great deal that businesses like ours can learn from that."
Nicola Palios, co-owner and vice chair of Tranmere Rovers Football Club, said: "I am confident that we will receive top class legal advice from Hill Dickinson, but equally important is the cultural alignment between the two organisations. We have always had a fierce commitment to making sure that everyone is welcome at Prenton Park, and in Hill Dickinson we have a partner who feels equally strongly about inclusivity."
::
Chester based design agency, Partnership Design, has launched the Malcolm Proudlove Award, an apprenticeship scheme for university students looking for valuable experience, in honour of its founder and to celebrate 30 years in business working with clients such as Danone, Prince Castle, Lec, Smith & Nephew and Shell.
Mr Proudlove passed away in 2019 and the business is now run by his daughter and operations director, Abi Proudlove, together with creative director, Amy Dowdall.
Amy said: "The passion and determination we have to continue Malcolm's legacy drives our commitment to each and every one of our clients. Abi and I have some great ideas for developing the business even further and can't wait to share them."
Malcolm launched Partnership Design in 1991 after a career as a designer working for Robinson Lees in Chester. The business said he soon made a name for himself as 'the guy that would always go the extra mile to deliver the moon on a stick'.
This summer the agency is honouring the man who started it all by introducing the placement scheme which will provide an opportunity to gain valuable insight into agency life and build a portfolio of live project work alongside an experienced design team.