COVID-19 testing group creating 100 jobs through national and overseas expansion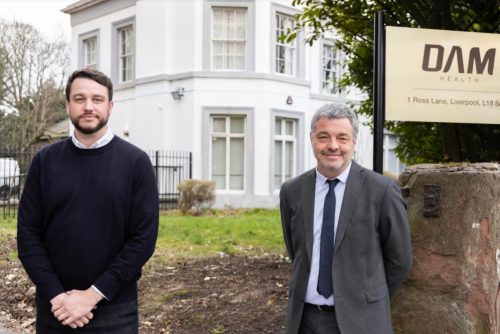 A Liverpool health group is creating 100 jobs with the expansion of its COVID-19 testing facilities.
DAM Health Group is expanding its national and international testing clinics.
The company provides government-approved private COVID-19 testing at 11 clinics across the UK and has recently opened a national testing lab located in Liverpool's Mossley Hill.
Earlier this month, the private health firm opened clinics in Marbella and Alicante and will open a new testing centre in the Czech Republic in April.
The majority of the company's new employees will work at the new testing sites, but a variety of new roles have been created at DAM Health's Liverpool headquarters.
Significant new appointments include Chris Nugent, who formerly worked at Royal Mail, as the company's national operations manager and Neil Gorton, a former customer excellence manager at online retailer Very, has taken up the role of customer service manager.
The expansion follows a huge demand for the group's testing service which is expected to grow even further this summer as people look to travel abroad after the easing of travel restrictions.
Roy Heatherington, who is leading the international roll-out of Dam Health, said: "This is an incredibly exciting time for DAM Health and we are delighted to have created these new job opportunities which will support our continued growth.
"We have a brilliant team working under the expert leadership of Prof Frank Joseph.
"We are particularly pleased to welcome Chris Nugent and Neil Gorton to our senior team based in Liverpool. Both recruits are going to play an integral part in the company's expansion and overall development going forward."
He added: "As lockdown restrictions begin to ease and many families plan for holidays, DAM Health will play a vital role in ensuring that people can travel safely and efficiently through our PCR COVID-19 testing and 'fit to fly' certification.
"We are also continuing to work with businesses to support workplace testing, too."