New guidance launched to help tackle racism in the workplace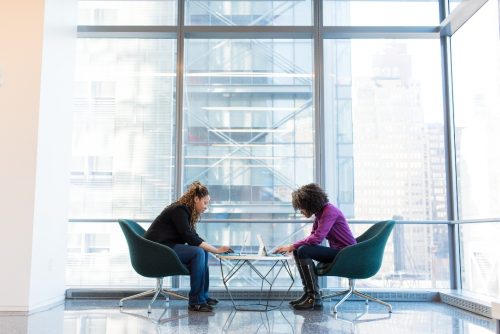 A new industry guide will offer practical advice on how organisations can tackle racism and racial inequality in the workplace and foster a more race inclusive workplace.
The CIPD – the professional body for HR and people development – has created a series of race inclusion reports with recommendations for employers to improve in the following three areas: Talking about race at work; Ethnicity disclosure and reporting; and career progression inequalities.
The need for employers to improve racial equality in the workplace was highlighted in the government's recent Commission on Race and Ethnic Disparities report, which found that although issues of racism are very complex, 'overt and outright' racism persists in the UK.
Daphne Doody-Green, Head of CIPD Northern England said: "It's crucial that employers take steps to ensure there is racial equality in their workplaces and tackle discrimination where it exists.
"Our new supporting guides will help employers implement positive changes with confidence, and at pace, to really make a difference in tackling racism and discrimination in the workplace."
As part of its commitment to helping businesses improve equality in the workplace, the CIPD has also partnered with Business in the Community (BITC) to develop new guidance for signatories of the Race at Work Charter.
BITC's charter, set up in 2018 in collaboration with the UK Government, aims to tackle ethnic disparities in the workplace and signals an organisation's intent to foster race inclusion.
The CIPD's 'Meeting the BITC Race at Work Charter: an employer's guide' provides detailed, research-backed recommendations on how to meet each of the commitments in the charter, and signposts employers to further resources which support race inclusion.
Sandra Kerr CBE, race director at Business in the Community, said:  "This guidance shows how signatories can stamp out racial inequality in the workplace by prioritising leadership, advocacy, allyship, transparency and accountability.
"The 630 signatories to the Race at Work Charter – covering over 5.5 million employees – are proof that more employers are getting serious about equality at work.
"I hope that this guidance helps them make that ambition a reality and that the CIPD's support inspires even more employers to take action and sign up to the Charter."