Fears for 2,000 retail jobs as takeover deal for Peacocks approved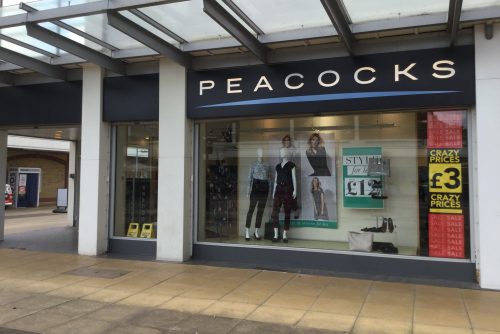 As many as 2,000 retail jobs could disappear following the takeover of the Peacocks high street brand.
The stores chain is part of Carlisle-based Edinburgh Woollen Mill (EWM), which was put into administration by its owner, Stockport-born Philip Day, last November.
The EWM, Ponden Homes and Bonmarche chains have been sold to a takeover vehicle headed by EWM chief operating officer, Steve Simpson, while the Jaeger brand was sold to Marks & Spencer.
Mr Simpson has now taken control of Peacocks, through a Dubai-based consortium, a different investment entity to previous deals.
It is understood the deal involves 200 of the 400 Peacocks stores, although the final number depends on negotiations with the chain's landlords and suppliers.
An agreement with Peacocks' administrators, FRP, was concluded today, despite reported interest from Sports Direct owner Mike Ashley.
EWM Group, the private investment group controlled by the Day family, said it supported the takeover.
It also confirmed that, as leading secured creditor, EWM Group has agreed to utilise its security and provide a deferred loan to the consortium.
The Peacocks' management team hopes that, with the support of partners, suppliers and landlords, they will be able to re-open up to 200 stores when the lockdown rules ease, and protect approximately 2,000 jobs.
The company hopes that all 1,850 store staff currently on furlough will be able to return to work once stores reopen, along with more than 150 colleagues in head office and support.
EWM Group said it has remained committed throughout the administration to support any credible bids for its retail businesses that offered (the businesses) a viable future and preserved livelihoods as much as possible.
The statement said: "It is pleased to have come to this agreement with FRP and the investment consortium and believes that Peacocks will have every opportunity to flourish under its new ownership."
EWM filed a notice to appoint administrators last October.
The business said government-enforced national and local lockdowns, due to the coronavirus pandemic, were responsible for lower sales.
At the time the group operated more than 1,100 stores, including multiple locations throughout the North West.