People: RSM; SRL Traffic Systems; Grainger; Jefferies Solicitors; Harrison Drury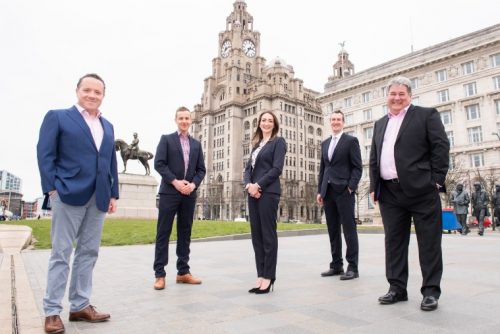 Audit, tax and consulting firm RSM has made a trio of partner appointments in the North West.
Jacqui Baker has been promoted to partner in the audit practice. She will be based in Liverpool but will act for clients across the North West region.
In addition, the firm has recruited new partners David Hawley and Paul O'Leary to further strengthen the corporate tax and technology risk assurance teams, respectively.
Jacqui is a prominent auditor based in the Liverpool office with more than 16 years' experience advising growing, entrepreneurial middle market businesses. She specialises in the consumer sector and heads up RSM's retail sector group nationally. Her promotion took effect on April 1, 2021.
Corporate tax adviser David has joined RSM's regional tax team from Grant Thornton and brings with him more than 14 years of experience advising dynamic middle market businesses on a range of corporate and entrepreneurial tax matters
Paul joins RSM from KPMG with more than 17 years' experience advising businesses on all aspects of digital risk including cyber, third party risk, change assurance, operational resilience and governance for robotics and artificial intelligence. He also brings financial services, technology, retail, energy, construction and government sector expertise to his new role. Paul will support businesses across the North to maximise digital opportunities while mitigating risk.
Kevin Duffy, RSM's regional managing partner in the North West, said: "These appointments reflect our strong appetite to invest and continue growing in the North West. I'm delighted to welcome all three into the partnership and I look forward to supporting them and seeing them contribute to the success of our business.
"Jacqui has played a crucial role in supporting and growing our regional audit practice and David and Paul bring expertise that complements and enhances our North West offering. We have a strong business and really ambitious plans for the region and I look forward to working with Jacqui, David and Paul to help shape our future."
Graham Bond, RSM's office managing partner in Liverpool and Chester, said: "Today's news not only reinforces our commitment to the Liverpool market but it strengthens our capability to ensure we are the go-to firm for the middle market in Merseyside and across the North West."
::
Middlewich-based SRL Traffic Systems has appointed Adrian Murphy as chief operating officer.
Adrian's appointment at SRL, a manufacturer and supplier of mobile intelligent transport system (ITS) equipment for the UK and Republic of Ireland, is effective as of April 6.
He is highly experienced, with a proven track record of growing both private and publicly quoted organisations. He joins from Blue Group – a specialist provider of material processing and handling equipment – where he was chief executive.
Adrian has previously held senior positions within major rental businesses Speedy and Hewden, technology service provider Chubb Systems and worldwide power tool manufacturer Hilti.
Supported by SRL's senior management team, Adrian will provide strategic leadership to steer the business forward during its next stage of growth. As part of the company's continued investment in innovation and customer engagement, he will help to drive new product and service developments and explore fresh market and sector opportunities.
Adrian said: "I am delighted to have joined SRL – this is exactly the type of opportunity that motivates me. SRL is at an exciting point in its development and is ready to further capitalise on growth opportunities. We have ambitious goals ahead and SRL is well placed to achieve them with strong investor support, exceptional products, first class employees and a well deserved reputation for outstanding service. I'm really looking forward to the next phase of its development."
Richard Tredwin, SRL's chief executive, said: "On behalf of SRL, I would like to welcome Adrian to the business. Having achieved incredible growth over the last two years, SRL is now a leading name in mobile intelligent transport solutions and it is well positioned for an exciting future ahead.
"SRL has benefited from considerable investment and Adrian's expertise will be instrumental in scaling the business and generating further growth to help us fulfil our potential."
Adrian's appointment follows a period of rapid development at SRL. As well as expanding its VMS offer with new products for the high speed and compact markets, SRL developed its traffic light range to include adaptive detection system technology, enhanced its CCTV offer, expanded its management and board team and opened the largest ITS depot in the UK and RoI.
::
Shortly after the announcement that its first two phases are launching to market, the team behind Grainger plc's latest North West scheme, The Filaments, has been revealed.
Grainger has been recognised in the past for its BTR community management approach, with its resident services team winning multiple awards.
The Filaments' dedicated in-house team will be led by Samantha Lancaster, resident services manager, who has a career in property management spanning almost a decade and joins the development from Grainger's neighbouring Clippers Quay scheme.
Samantha has been appointed following a successful two-year tenure at Clippers Quay, one of the largest build-to-rent schemes outside London.
Joining Samantha is a four strong team of resident services associates, bringing experience from luxury hospitality brands – including The Stock Exchange hotel – and other build-to-rent developments.
Graham Lush has also been appointed estate operative alongside Waseem Khan, who, together will support the wider estate operative team across The Filaments and Clippers Quay.
The appointments come off the back of the recent news that Leanne Hargreaves had been appointed as general manager of The Filaments. Leanne's role has since expanded to overseeing northern operations and resident services management for Clippers Quay, The Filaments, Brook Place and The Headline.
Leanne said: "Resident services is something we take extremely seriously at Grainger. The resident experience is central to build-to-rent, and we know that happy residents are more likely to settle, so we are committed to leading the way on service.
"Having the right team in place is paramount to making sure our residents feel happy and supported. We have carefully selected our experienced resident services team based on their extensive expertise in customer services, with several of them coming from the hospitality sector."
The Filaments' resident services team will help to curate a community at the development, offering a concierge service to the scheme's occupiers as well as coordinating and managing events and activations at the site. The team will also be overseeing the development's large communal outdoor spaces, which will include a community garden that residents can grow their own vegetables and herbs in.
The £80m Salford development comprises 376 homes, including a mixture of 365 apartments and 11 townhouses across three blocks – Neon House, Halogen House, and Lamp House.
The Filaments is also home to a co-working zone, gym, residents lounge, and host of other amenities, which, together, total more than 6,500 sq ft of shared social space for residents.
The site is bound by Trinity Way and Gore Street, and forms part of the Chapel Street regeneration masterplan.
In addition to new homes, the Filaments includes six high quality ground floor commercial units ranging from 400 sq ft to nearly 3,000 sq ft in size. The units benefit from flexible planning consent and will suit a range of uses including retail, restaurants, cafe, and fitness space. Grainger will be looking to attract a range of independent and local operators to help develop this vibrant new community.
::
Fast-growing personal injury law firm Jefferies Solicitors, based in the heart of Altrincham, has seen several new recruits already this year.
Dave Heneghan has been appointed as the new head of IT.
Dave is an experienced IT professional who has worked in IT, both in the public and private sectors, across various industries, Industrial plant control, betting, finance, insurance, medico-legal, charities and legal.
He said: "I'm delighted to be at Jefferies Solicitors as head of IT and relish the opportunity to work alongside the rest of the team to enhance the systems and procedures for both staff and clients."
Paul Sansom has been appointed as the new head of inception.
Paul has more than 20 years of experience working in the personal injury sector dealing with a range of complex cases.
He said: "I am looking forward to developing the inception team with my experience that I have gained over the 20 years of being in the industry."
Also joining Jefferies in 2021 has been two highly experienced solicitors in Helen Logan and Lee Dewhurst, plus three new members of inception, Farwa Ashraf, Simpreet Kaur, Patricia Guerra and a new part-time receptionist, Dee Burton.
::
North West law firm Harrison Drury has announced five promotions, including two new partners, in recognition of their work in helping clients and contribution to the firm's vision and values.
Solicitors Nicola Beneduce and James Robbins have been promoted to partner, with Jack Stephenson promoted to the role of senior associate.
Meanwhile, Jenna Atkinson, a solicitor in Harrison Drury's divorce and family law team, is now an associate and HR advisor, April-Jayne Barnes, has been promoted to become the firm's HR manager.
John Chesworth, executive chairman, said: "It is a real privilege to promote Nicola, James, Jack, Jenna and April-Jayne in recognition of their consistent contribution to the positive culture in our business. They are living, breathing examples of what makes Harrison Drury a great place to work and a great place to develop a professional career.
"I have always strongly believed that making it possible for our people to progress their careers helps to create the type of working environment where everyone will thrive. More importantly, promotion also enables us to develop our next generation of leaders."
A commercial property specialist, Nicola advises clients on all aspects of commercial property transactions with a focus on agricultural matters as well as leisure and hospitality. She is also head of the firm's Clitheroe office.
James joined Harrison Drury in 2011. He is dual-qualified as an insolvency practitioner and regularly acts in court on behalf of a wide range of insolvency practitioners.
In 2020, he was awarded the Higher Rights of Audience qualification which allows him to represent clients in senior civil courts in England and Wales. James becomes the first partner at Harrison Drury who started out as a trainee solicitor with the firm.
Having joined Harrison Drury as a trainee solicitor in 2014, Jack has worked his way up to play a key role in the firm's corporate and commercial team and is involved in significant high value corporate transactions for the firm's commercial clients.
Jenna advises clients on divorce, matrimonial and private children's matters. She has also taken an active role in personally supporting colleagues and business partners through her #BeALittleKinder campaign throughout the coronavirus pandemic.
After completing a degree at UCLan, April-Jayne joined Harrison Drury in 2014. Since joining, she has consistently demonstrated strong managerial skills in her role as an advisor, providing valuable support to the senior management team on all HR-related matters.