North West business briefs: Secure Trust Bank; Salford Council; Weightmans; Lifestyle Fitness and V1BE; Airbus

The Manchester-based commercial finance arm of the listed specialist Secure Trust Bank has seen lending balances recover strongly towards the end of 2020, closing at £230.7m.
While the impact of the COVID-19 pandemic has seen an eight per cent fall on the £251.7m seen in the 12 months to December 2019, the firm saw strong growth in the final quarter of 2020. This was driven by the firm's continued support of SMEs through a combination of new clients and expansion of existing client facilities, including the provision of the CBILS and CLBILS loan schemes.
In total, Secure Trust Bank provided more than £50m to businesses across the country as part of the loan schemes, and became one of the first alternative lenders accredited for the larger CLBILS facility. Since being accredited for both schemes, the firm has been working closely with companies across numerous sectors to provide financial support, ensuring they can maintain relationships with suppliers and plan for recovery.
The final quarter also saw the firm complete its largest deal since being founded in 2014 – a £50m working capital facility provided to British Steel to enable the business to expand production and sales.
Other transactions over the year include a £16m confidential invoicing package to dash cam manufacturer Nextbase, designed to facilitate domestic and international growth, as well as supporting the takeover of publishing house Archant by private equity firm Rcapital with a £5m facility.
Paul Johnston, regional managing director for the North West at Secure Trust Bank Commercial Finance, said: "As the world reopens for business in 2021, we're anticipating a significant resurgence in appetite from companies looking to take advantage of growth opportunities. We have seen during the pandemic that lenders have needed to be innovative with their funding structures to achieve the best outcomes, and we will continue to do this to support the recovery."
::
Eighty-two 'smart' litter bins in Salford will now let council workers know when they need emptying.
The bins, which are being trialled in Ordsall and Salford Quays, are fitted with sensors which monitor how full they are. Collections can then be tailored to bins which need immediate attention instead of crews checking every bin in the area.
The bins are also twice as large as the ones being replaced and, if successful, could be rolled out to replace more of the 1,800 litter bins across the city.
Peter Openshaw, strategic director place, said: "We've seen a massive increase in the numbers of people visiting local parks and open spaces and using our litter bins over the last year. Some bins are now being emptied twice daily at 'hotspots' because areas have become so popular.
"The smart bins will help us provide a timely response which I'm sure the public will appreciate. It will also free up staff time to tackle other environmental issues around the city and will be better for our carbon footprint by reducing journeys.
::
National law firm Weightmans has been appointed to provide legal services to Transport for Greater Manchester through its new Professional Services Framework.
Transport for Greater Manchester (TfGM) is the transport delivery arm for the Greater Manchester Combined Authority, responsible for services such as the Manchester Metrolink, which is the second largest local transport network in the UK after the London Underground.
Weightmans was the highest scoring tenderer selected for the panel in the legal services lot, offering legal consultancy to the organisation and the 10 local authorities of Greater Manchester. This will include advising on infrastructure and regeneration projects, major transport service schemes, environmental initiatives and innovation projects to advance wider connectivity and accessibility.
The framework runs until March 2025 and replaces TfGM's previous TPS framework, which came to an end in March 2021.
Steve Johns, infrastructure specialist and Partner at Weightmans said: "We are delighted to have not only been successful in our appointment to the TfGM panel, but to be the highest scoring tenderer for the legal services lot in such a competitive process. Greater Manchester has not been immune from the impact of COVID-19, and transport will play an integral part in both the recovery of the economy and the region as our communities adapt to the new normal."
::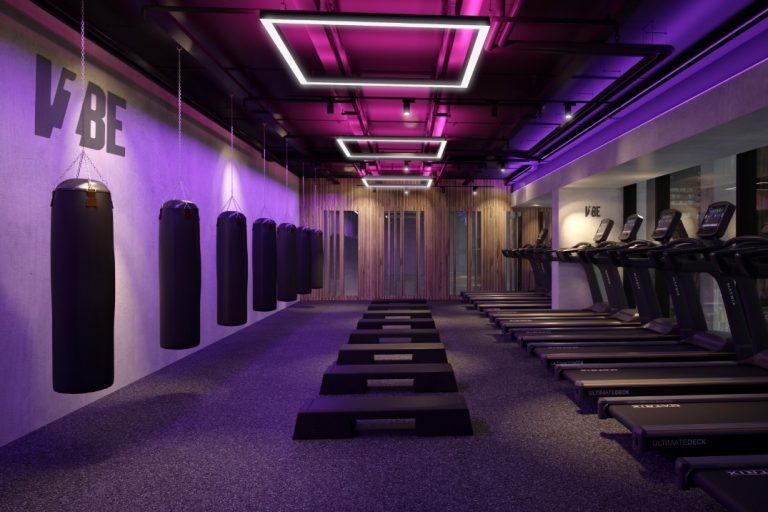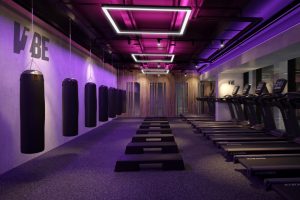 Lifestyle Fitness and V1BE has announced a second partnership to provide a luxury health club in the centre of Manchester, set to open its doors in summer 2021.
The new club – part of the Hyphen development – is situated on Mosley Street in central Manchester. On opening, it will be the 29th club in the Lifestyle Fitness portfolio and second in partnership with boutique class studio operator V1BE.
The luxury facility will be spread across two floors, with an underground level providing members with an atmospheric workout zone packed with state-of-the-art gym equipment, functional rigs and free weights downstairs. At street level, a large V1BE studio will provide a range of trend setting high intensity classes and boutique workouts.
"We are delighted to announce our Manchester Central club" said Lifestyle Fitness managing director James Lawrence. "Our aim is to provide Manchester's best workout, so whether that's a lunchtime gym session, a post work V1BE class or a relaxing weekend workout, we've carefully designed each space so that it can be done in style."
Lifestyle Fitness and V1BE have already announced a launch date for their first club in Ancoats, which will open its doors to the public on May 17, with the second club on Moseley Street to follow soon after.
::
Plane manufacturer Airbus has taken the next step in reducing its industrial carbon footprint with the maiden flight of a Beluga super-transporter using sustainable aviation fuel (SAF) from the aerospace company's Broughton plant, near Chester, where around 4,500 staff work making aircraft wings.
The line station, which uses the Beluga fleet to transport aircraft wings to Toulouse, Hamburg and Bremen, becomes the second Airbus European site to use SAF, after Hamburg introduced the fuel to its cargo activities at the end of 2019.
"This first flight by a Beluga transporter from Broughton, partially fuelled with SAF, marks an important milestone in Airbus's ambition to decarbonise its industrial operations," said Tony Derrien, sustainable aviation fuels project manager, Airbus.
"Combined with our ongoing research into the potential for 100% SAF in commercial flights, reducing fossil fuels in our own operations underlines Airbus's commitment to lessening the impact of our manufacturing footprint and contributing towards a more sustainable future for the aviation sector more generally."
Sustainable aviation fuels are currently certified by regulators for up to 50% use in commercial flights. The Beluga fleet operating from Broughton will initially be loaded with a 35% blend of non-fossil derived fuel, set to reduce CO2 emissions by more than 400 tonnes over the next three months. The SAF used by the Beluga fleet is made from used sustainable feedstocks, such as cooking oil, and supplied to Airbus in Broughton and Hamburg by Air bp.