Beelivery targets 45,000 new customers after investment boost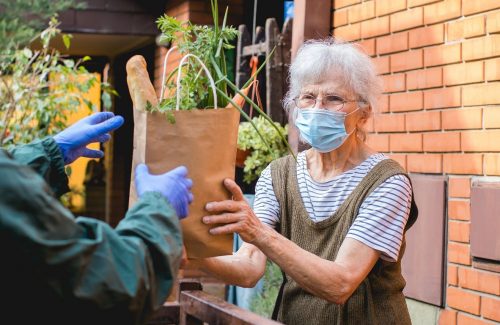 Grocery delivery business Beelivery is set to accelerate its services after securing secured £4.5m investment.
The Cheshire-based company has been backed by UKTV Ventures, and GreenBank Capital Inc, a merchant banking business listed on the Canadian Securities Exchange.
The investment will enable Beelivery to accelerate its business strategy as it seeks to gain 450,000 new customers over the next two years.
Sheena Amin, Director of UKTV Ventures, said: "I've been thoroughly impressed with Beelivery's growth to date and am excited to see how this investment will help the company scale to the next level.
"It's an exciting moment to be launching Beelivery's first ever TV campaign and helping to showcase the amazing service it has to offer customers at a time when it's needed the most.
"With a compelling customer proposition coupled with value for money, I believe Beelivery is well placed to serve customers' needs in a growing segment of the grocery delivery market."
The second investment, worth £2.5m comes from GreenBank Capital.
Beelivery has also agreed to appoint GreenBank as its merchant bank with a view to listing on the Canadian Securities Exchange or another international exchange as soon as possible, and to act as adviser on any future fund raisings. GreenBank will also appoint one director to the board of Beelivery.
David Lonsdale CEO of GreenBank Capital said: "Beelivery is an exceptional business with real potential to become best in class in the very fast-growing and global online grocery delivery market.
"As one of the few profitable businesses in this sector we are thrilled to become significant shareholders in a business with such great potential to add exponential value to our shareholders."
Chairman and Co-founder of Beelivery Yazan Bin Mohammad said: "Now more than ever, we have seen that being able to access groceries and household supplies without going to the shops is essential.
"As other grocery delivery services have struggled to cope with demand, Beelivery has continued to keep delivery times short and fulfilment rates high through its unique crowd-sourced delivery model."
Lee Parkinson, Co-Founder and CEO of Beelivery, also commented: "These significant investments will allow us to accelerate our leadership position, continue to increase brand awareness, as well as bring new innovations to our unique offering for our customers.
"The confidence our consumers have shown over the past 12 months has been excellent, and the feedback around 'reliability' from our corporate partners during the pandemic has also been outstanding. The feedback is testament to our business model and hardworking community of drivers and support staff."