North West business briefs: Bishopdale Group; Kirkham; 4Sight Imaging; Rockstar Spirits; Jump Maniax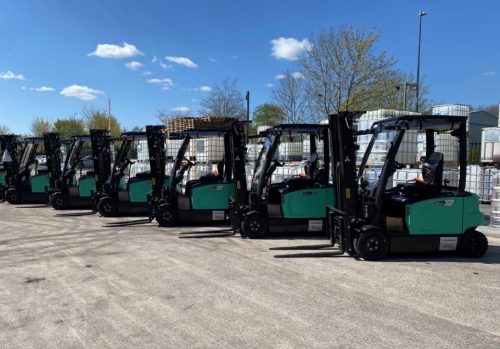 Lubricant manufacturer Bishopdale Group – holding company for a group of industrial lubricants brands, Metalube, Molyslip and UOP – has purchased seven all-electric forklift trucks for its Irlam plant, replacing its entire fleet from LPG (liquid propane gas) to electric.
The switch to Mitsubishi Electric Forklifts will save the company an estimated 31,500kg of CO2 and the trucks are around 50% quieter.
Production manager, Graham Clarkson, said: "The benefits of upgrading our trucks are many. We will reduce maintenance with zero oil and filter changes along with reduced tyre wear due to a unique four-wheel steering system.
"Safety is another advantage. These new models have a fail-safe seat belt system that can be set so the forklift cannot be operated unless the operator has the seatbelt connected around their waist. Mitsubishi Curve Control is also fitted to our machines, this automatically reduces the machine travel speed when turning corners, reducing the chance of an accident."
Mitsubishi Electric Forklifts are around 300mm shorter than the company's previous trucks, which means the driver has more space to turn, reducing the chances of an accident in confined spaces.
The Bishopdale Group exports 95% of its production to more than 90 countries worldwide and has offices in Manchester, Dubai, Mumbai, São Paulo and Shanghai. From its headquarters in Irlam, the company has a fully integrated lubricant manufacturing facility, including new state-of-the-art laboratories.
::
An award-winning international design consultancy has been appointed to develop plans for the multimillion-pound regeneration of an historic Lancashire town.
Urban design and regeneration specialists The Paul Hogarth Company – whose work includes the transformation of Belfast's famed waterfront and Titanic Quarter into a world-renowned tourist destination – will play a key role in reshaping and revitalising Kirkham.
The ancient market town – a former Roman settlement situated in the heart of the North West's beautiful Fylde coast – has successfully secured funding through Historic England's £95m High Streets Heritage Action Zone (HS HAZ) scheme. Historic England's £1.8 grant, together with funding from Fylde Borough Council and Kirkham Town Council, will see £3.5m spent on reviving Kirkham's historic core conservation area.
This investment is a vital part of the wider £10m Kirkham Futures masterplan which aims to re-energise Kirkham town centre for residents, businesses and visitors by:
The Paul Hogarth Company team, based in Edinburgh, Belfast and Dublin, in partnership with Fylde Borough Council and Historic England, will formulate and deliver plans to improve outdoor spaces within Kirkham's conservation area, which includes the town's famous market square and central streets. Andrew Haley, director with The Paul Hogarth Company, said: "This project truly resonates with our commitment to 'making a difference by designing places and spaces with people and the environment at their heart."
::
Hi-tech company 4Sight Imaging says it has pioneered stationary vehicle detection technology which could save lives on the UK's network of smart motorways, which some believe increase the chances of serious injury, or death.
The firm, based in Bolton, has developed software built on patented technology which enables cameras to see and identify vehicles stranded in any of the free running lanes of the motorways. Smart motorways have no hard shoulder and are designed to keep traffic moving using variable speed limits aimed at reducing congestion.
Rapid detection of stationary vehicles would enable emergency services to be deployed to the scene of any breakdown or accident much faster, reducing the likelihood of accidents.
4Sight Imaging managing director, Brook Jackson, is offering to share the technology with future partners in the imaging sector as a way of mitigating the risk to the public. He said: "We have technology that can be applied to smart motorways and we are keen to find a way of working with others to deliver it.
"Currently, the human eye is monitoring activity on the UK's motorways and such a system has proved to be fallible. We are unique in that our technology is able to use off-the-shelf CCTV equipment to automatically detect vehicles at a high level of reliability. This means, stationary vehicle detection can be done at many more locations cost effectively, increasing overall detection accuracy and reducing the risk of missing stranded vehicles."
::
Rockstar Spirits, an independent rum brand based in Manchester, has teamed up with Weezy, a new online grocer, delivering the full Rockstar portfolio of rums to doors in Manchester and Salford in rapid fashion.
Weezy's mission is to deliver life-essentials, such as quality groceries, to a customer's door within 15 minutes.
It says it is the UK's first on-demand supermarket delivering groceries in 15 minutes. It currently operates in London, Bristol and Brighton and launched in Manchester and Salford on April 16.
Tom Hurst, founder and chief executive of Rockstart Spirits, said: "From my point of view I am super excited to make Manchester's own rum Rockstar Spirits so easy to get hold of to our hometown consumers.
"Weezy is the next level in home delivery services with delivery available in 15 minutes. I can't wait to try the service for myself and look forward to working with the Weezy team to grow our brands together in the long term."
::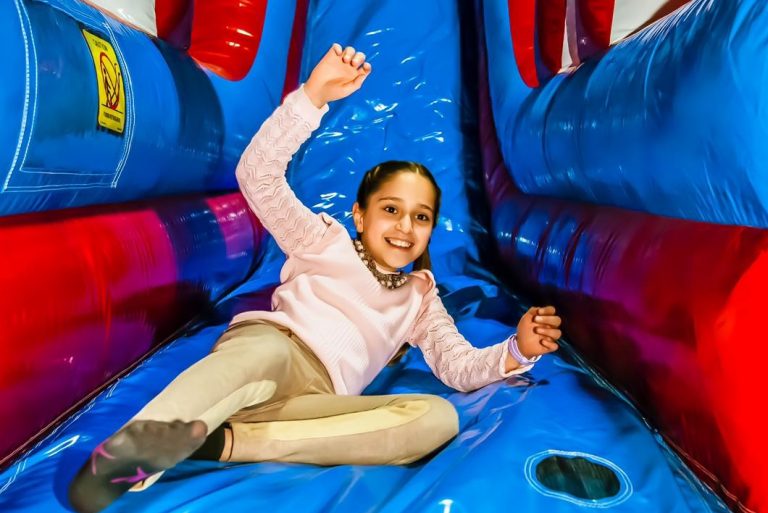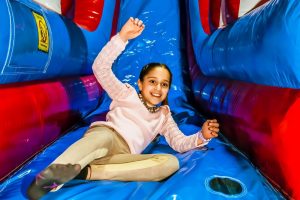 A new £250,000 indoor inflatable park is coming to Lancashire next month creating 10 jobs. The first UK arena for Jump Maniax is a 20,000 sq ft COVID-secure site in Preston and is the biggest of its kind in the North West.
The attraction, off Mercer Street near the city centre, is set to open on May 17, when step three of the Government roadmap is due to come into force.
Samir Patel, director of Jump Maniax, said: "We were ready to open earlier this year, so we're thrilled to finally be bringing the next generation of leisure attractions to Preston for the whole city to enjoy.
"This is the biggest, bounciest and best indoor inflatable park in the region with 15 different inflatables all joined together to create a huge bouncy playground."
The venue also has an on-site café serving hot and cold refreshments and offers private hire and party packages.