Multi-million pound investment for fast-growing Fabulosa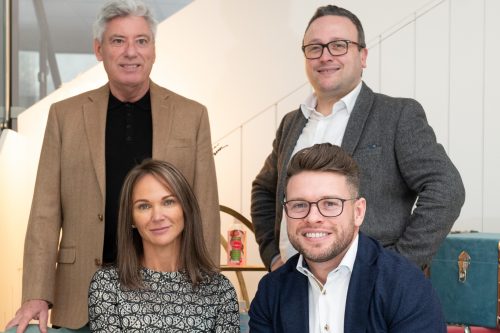 Instarmac Holdings has taken a 20 per cent slice of Fabulosa, the Cheshire-based home cleaning company.
Fabulosa, is a rapidly growing household manufacturing business, established in Crewe in 2019 by brothers Mike and James Sharpe.
The recent multi-million-pound partnership with Instarmac follows Fabulosa's trading statement earlier this year announcing revenues of £30m for the 12 months ending December 31 and plans to achieve a £40m turnover by the end of this year.
Instarmac Holdings is a group of entrepreneurial minded manufacturing and distribution businesses based in the UK.
Its aerosol manufacturing facility in the group's portfolio has been producing Fabulosa's aerosol products for the past 18 months, and the partnership will further strengthen the relationship and customer service advantages of both parties.
Paul Butcher of Instarmac Holdings will now join the Fabulosa board.
Instarmac Holdings has also committed an additional £1.5m for the purchase of a state-of-the-art aerosol filling line, together with a further £500,000 for the construction of a warehouse extension to accommodate the forecast increased capacity.
This development means that both companies will be well placed to drive the synergies between Fabulosa and Instarmac Holdings facility Aztec Aerosols, with their combined requirement of 12 million aerosol cans annually, and ambitious international expansion plans.
John Holcroft, Group CEO of Instarmac Holdings, said: "As a major supplier to Fabulosa, we built up a close relationship, and are extremely impressed with the management's highly innovative, dynamic and consumer-focused approach.
"They have created major disruption in a mature and very static sector, and are continuing to grow at a rapid level. We are now looking forward to supporting the board with their onward journey".
James Sharpe, co-founder of My Fabulosa, added: "This is a pivotal move for our brand, and testament to how far we have come in such a short space of time. The business is hungry and gearing up for further significant expansion.
"There is a strong cultural fit between the two businesses, and we are incredibly excited about the prospect of what we can now achieve jointly with Instarmac Holdings, particularly with the synergies we can drive through both businesses and our ambitions for international growth."