Hurstwood acquires its first shopping centre with Scottish deal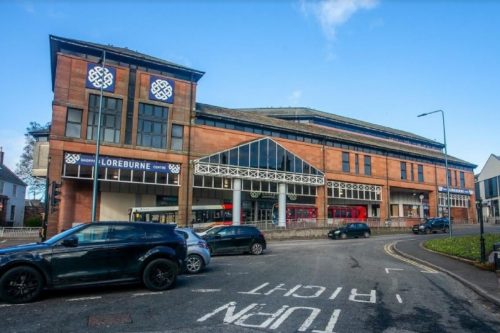 Manchester-based Hurstwood Holdings has acquired the 95,000 sq ft Loreburne Shopping Centre in the Scottish town of Dumfries, for a 30% yield, for an undisclosed sum.
This is the first shopping centre the property investment and development company has acquired.
Situated in the heart of the town centre on the main high street and close to the rail station, the Lorburne Shopping Centre comprises 42 units over two floors and is home to a number of established retailers, such as JD Sports, Superdrug, Poundland, The Works and Holland & Barrett, as well as local retailers including Whitecross Dental Care and a new Polish speciality store.
It also has an 80-space town centre car park.
Stephen Ashworth, chairman and CEO of Hurstwood Holdings, said: "This is a real coup for the company.
"It has been a long term ambition of ours to own a shopping centre and we felt the time and opportunity was right to realise that ambition.
"This is the only shopping centre in the town and has been very popular with both the local community and people from neighbouring towns and we believe is vital to the future economic success of the area."
He added: "Asset and estate management are core skills of our business and we have a fantastic, highly skilled team that will continue to look after this important shopping centre as part of our long term investment portfolio.
"We have also recruited the existing centre manager, Jim Ireland, who has extensive experience and we want to reach out to the community with our new ideas to take the centre forward to a fresh and successful future."
Hurstwood Holdings is a commercial investment group with more than £180m of commercial and residential assets on 120 sites nationwide, housing in excess of 750 occupier clients.