THG devours Real Good Food snack bar subsidiary in £43m cash deal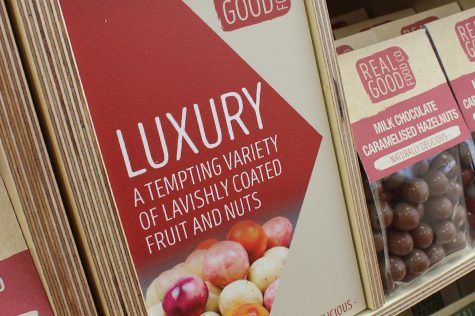 Liverpool-based cakes and snacks group Real Good Food has sold its Brighter Foods subsidiary to The Hut Group (THG) in a deal which values the business at £43m.
Manchester-based THG will pay cash for the business which is a specialist developer and manufacturer of healthier snack bars.
Brighter develops and manufactures for globally pre-eminent confectionery, wellness and breakfast food brands and has already reformulated the majority of THG Nutrition's bar range.
The acquisition enables THG Nutrition to reduce lead-times for new product launches significantly, while ensuring product IP remains exclusive, and also delivers substantial cost synergies.
Real Good Food, through its subsidiary NBF, holds 84.334% of Brighter Foods, with the balance owned by Brighter's managers. So, the group will receive cash proceeds of £35.64m.
The group will pay £8.5m into its pension scheme, and £23.1m to reduce debts. About £3m will be retained to provide working capital to support the financing needs of the Renshaw and Rainbow Dust Colours subsidiaries.
Mike Holt, Real Good Foods executive chairman, said: "We are very pleased with the disposal which crystallises substantial value for the group and enables us to halve our debt burden at a stroke, whilst materially improve the funding of the pension scheme.
"It also provides a basis for further balance sheet restructuring, as we look to accelerate and maximise value within Renshaw and Rainbow Dust Colours.
"Brighter Foods is a very good business and I am sure it will continue to grow and develop with the direction and support of THG."
Matthew Moulding, executive chairman and CEO of THG, said: "We are delighted to announce our first major acquisition within THG Nutrition in 2021.
"Brighter highly complements our developed vertical integration strategy and strengthens our capabilities in the growing convenience and snack bar market. Nutritional bars are a high growth category for THG, with significant product extension opportunity across all our brands."
He added: "The Brighter team bring a wealth of bar manufacturing and product development expertise, and in line with the Claremont and Berryman's acquisitions, enables THG to significantly accelerate the launch of further product innovation into global markets, while increasing the proportion of THG Nutrition products wholly manufactured in-house."
For the 12 months prior to March 2021, Brighter generated £19.8m in revenues and £3.7m adjusted EBITDA. For fiscal year 2022, incremental revenue of around £20m and adjusted EBITDA of approximately £6.5m is expected.
Spayne Lindsay & Co acted as financial adviser to Real Good Food on the disposal of Brighter Foods.
The food and drink team at Leeds-based Walker Morris advised Real Good Food on the sale, led by corporate partner and head of food and drink, Richard Naish, with support from Jessica Stanley and Micha Hatfield (both corporate). Tax advice was given by Walker Morris tax director Nicola Parkinson and banking advice by Michael Taylor (partner) and Josh Waddington (associate).
Richard Naish said: "Food and drink has been a focus of the firm for 15+ years, which has enabled us to build an unrivalled knowledge base of doing these sorts of deals in the sector. It was a pleasure to support Real Good Food and the selling management team and I am sure that the business will continue to prosper under new ownership."
Real Good Food also issued a trading update today, which revealed that conditions have improved as lockdown restrictions have begun to ease.
Group revenues were 2.4% ahead of financial year 2020 in the third quarter. For quarter four, revenues within cake decorations were marginally ahead of last year, but revenues within Brighter were lower, mainly due to a particularly strong fourth quarter last year and the timing of limited edition launches.
Unaudited EBITDA for the existing group for the year ended March 31, 2021 was £2.8m, compared with £5.4m the previous year.