Manufacturer completes UN COVID-19 mission to help refugees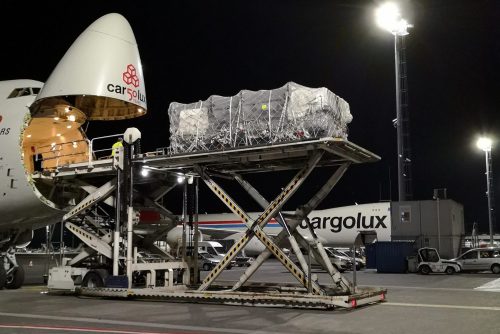 Southport waste management manufacturer, Inciner8, has completed the delivery of 20 incinerator units to help destroy COVID-19-infected waste among vulnerable communities in Sudan.
The delivery was to Intertrade International Services, for the United Nations (UN).
Inciner8 provided a variety of high capacity machines to help the community of Abyei to effectively incinerate hazardous, biomedical and general waste as the pandemic rages through the war-torn region.
Intertrade International Services provides emergency relief and general supplies to United Nations and related agencies, offering a wide range of products and services, covering the supply of traditional hand tools to the most advanced performances in the agricultural and industrial sectors, and civil and environmental protection areas.
Thousands of refugees who took residency in camps to avoid the Abyei conflict – initiated by a dispute between North and South Sudan, who each claim the land as their own – are now living with coronavirus and haven't previously had access to the provisions required to control waste generated by those who are infected.
Inciner8 has been supplying incinerators through Intertrade International Services to the UN to support its global missions for more than 15 years.
Mike Melia, managing director at Inciner8, said: "The treatment and disposal of hazardous waste is essential for the health and wellbeing of communities around the world.
"Some of the poorest regions on the planet, such as Abyei, struggle to correctly dispose of hazardous waste due to the lack of resources and facilities to do so, even in normal times. COVID-19 has amplified the risk this poses to people, 10-fold."
He added: "For many years we've worked in partnership with the United Nations to implement waste management solutions in some of the most poverty-stricken parts of the world.
"This latest delivery of our products will ensure the community of extremely vulnerable people living in Abyei are enabled to live in more hygienic surroundings, which will, in turn, minimise the spread of COVID-19 bacteria and lead to a higher quality of life."