Cumbrian businesses merge to help local firms thrive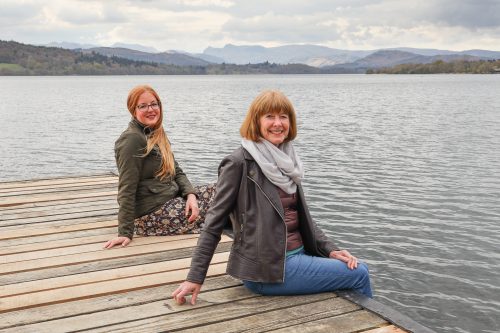 Two Cumbrian businesswomen are joining forces to provide a complete package of help for local organisations and companies.
Eileen Jones at Cumbria PR and Jen Braithwaite at JB Consulting are merging to meet demand as businesses try to recover from the pandemic lockdown.
They will retain the two individual business titles, and still offer bespoke services to clients as needed, but will operate together as JB Cumbria.
Ambleside-based Eileen set up Cumbria PR ten years ago and has worked for a range of tourism and heritage organisations including William Wordsworth's home at Rydal Mount, the Heaton Cooper Studio and Gallery and Studio in Grasmere, Zeffirellis cinemas and restaurants in Ambleside, and the award-winning Cedar Manor hotel at Windermere.
She ran the public relations and news service for the environmental campaigning project, Windermere Reflections.
A former journalist and university lecturer, as course leader for degrees in both Public Relations and Journalism at the University of Huddersfield, she's the author of the recently published book How parkrun changed our lives.
Windermere-based Jen set up JB Consulting two years ago after working for a global people-development organisation for ten years.
She's a specialist in personal and business development training and support, with wide experience in wellbeing, sales and marketing.
She runs inset training for schools, bespoke wellbeing support and provides a full suite of organisational and strategic support to help businesses improve productivity and potential, while operating sustainably.
She's also an Advisor for the Cumbria Chamber of Commerce's Business Growth Hub, providing support to many Cumbrian businesses.
The two met ten years ago when they organised the Lakeland Cake of the Year competition, raising money for the charity Alice's Escapes. They plan to revive the contest this summer, to showcase their clients and fundraise for Teenage Cancer Trust.
Eileen said: "Businesses have much more complex needs today than they did a year ago. It's no longer just about promotion and profile-raising; in many cases they will have to operate in a very different way. Joining forces with JB Consulting also means that we can offer a full PR and marketing service.
"Jen is a remarkable young woman with a very personable approach to helping businesses. Together we will be able to provide a comprehensive PR, marketing and business development service."
Jen said: "Together we can offer a fully rounded service to our clients old and new. After the past year or so we as businesses need to be even more agile to survive. The support of JB Cumbria will enable our clients to move forward and not only survive, but thrive."