North West business briefs: Mersey Maritime; MHA; Brock Carmichael; Blackburn Youth Zone; Ainscough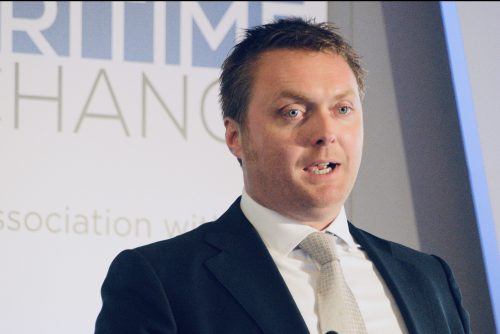 Liverpool city region's maritime sector has swung into action to offer vital supplies to tens of thousands of people left stricken by the eruption of a volcano in Caribbean island of St Vincent.
Merseyside businessman Garth Dallas, chair of the Liverpool Commonwealth Association, has asked for businesses across Merseyside to support the relief effort following the initial eruption of La Soufrière in St Vincent and the Grenadines which experts believe will continue for several weeks.
Tens of thousands of people have been evacuated from their homes and their plight has triggered an urgent relief effort. Thousands of people are staying in official government shelters and officials fear the threat of the spread of COVID-19 is complicating an already fraught situation.
Garth contacted industry body Mersey Maritime to seek donations of vital goods such as blankets, baby clothes , tinned food, PPE, mattresses, powdered milk, toothbrushes, toothpaste and many other items. He is aiming to fill a shipping container and he also sought logistical support to get the container out to St Vincent.
Mersey Maritime chief executive, Chris Shirling-Rooke, said: "As soon as Garth got in touch we were eager to help. Our friends at the Royal Navy then directed us towards a shipping company called Kestrel Shipping Lines. Kestrel is sailing to St Vincent every week with supplies to the island. Two of our members, Peel Ports and Denholm Logistics, have agreed to help with the container at this end. Once it is filled Denholm will then get it down to Portsmouth from where it will be shipped out to the Caribbean. Other Mersey Maritime members, such as Kays Medical, are also contributing to the effort."
Garth Dallas added: "It is at times such as this, when some of our most vulnerable small island states have been affected by immense suffering and disruption, that Commonwealth solidarity and support are most needed and most valued. The Liverpool Commonwealth Association is recognised for our willingness to support in such situations. For example, Hurricane Irma (2017) BVI, Hurricane Dorian (2019) Bahamas, and Cyclone Idai (2019) Malawi, Mozambique and Zimbabwe."
::
An initiative launched by the Manchester Hoteliers' Association to help students gain employment or career guidance throughout the pandemic has been extended nationwide.
Over the past 12 months MHA has organised and hosted hospitality student forums to great success. Entitled Keep the Faith in Hospitality, the initiative started in the summer of 2020 following discussions with the Hospitality Faculty at Manchester Metropolitan University (MMU) and the realisation that hundreds of students were left without employment or career guidance throughout the pandemic.
Initially the forums were held in Manchester for 50 MMU student attendees, with the aim to keep students updated on what was happening in the industry throughout such uncertain times. Due to the great success of the discussions, the forums have now expanded to become UK wide.
By collaborating with the Institute of Hospitality, the forums now accept much larger numbers using a webinar platform, with more than 250 students registered from universities up and down the country, attending the most recent forum in April 2021.
Adrian Ellis, chair of the MHA, said: "These forums have been an excellent opportunity for us to inspire students across the UK to pursue a career in hospitality. Despite the hardships our sector has faced, it has been wonderful to see the enthusiasm for the hotel industry and to ignite a passion amongst students for our incredible sector."
::
Liverpool architect Brock Carmichael has completed work on a £5.5m new medical centre in St Leonards, Hastings. The three-storey 20,000 sq ft building houses two GP surgeries and a pharmacy in Bexhill Road next to West St Leonards Community Centre.
It was designed and built to BREEAM Excellent with rooftop HVAC plantroom, 26 consulting rooms, two GP surgeries, pharmacy, six treatment rooms and a Skype enabled consulting and training suite.
The centre is designed to act as a modern health hub for up to 20,000 patients in the south west area of Hastings. As a health hub it will be able to facilitate services currently given by other providers more locally, as well as easing pressure on the local hospital.
The building was funded and acquired by Warrington-based specialist primary care investors, Assura. Construction commenced in August 2019 and continued through the pandemic.
Ashley Seymour, senior development manager at Assura, said: "We are delighted to have helped this important primary care centre come to fruition and really pleased with the team who have managed to deliver it on time, despite the pandemic. We are confident that the new facility will transform healthcare provision in this area and have a positive long-term impact on the community."
::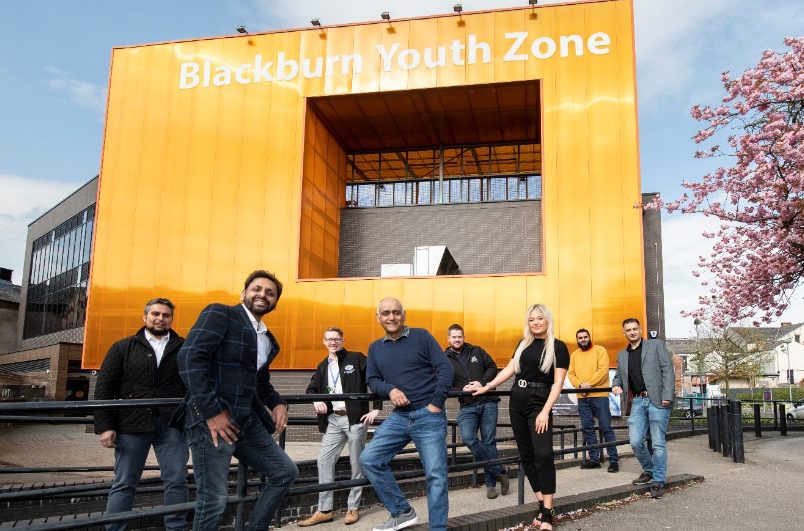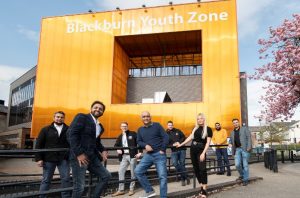 Blackburn Youth Zone has revealed that the town's business networking organisation, The Saffron Group, is sponsoring its virtual Great Big Iftar. The group has sponsored the campaign to celebrate diversity across the borough aimed at bringing communities and businesses closer together.
Iftar gives the opportunity for the community to come together virtually on May 6, to break their fast. With the support of local partners, Blackburn Youth Zone will be giving out 500 food parcels to families across the borough, who will then come together from a multitude of faith groups to celebrate Ramadan, virtually.
The Saffron Group said: "We are honoured to be sponsoring and supporting such a great community initiative. Following the success of our Fast for One Day, it was humbling to be asked to sponsor the Big Iftar. Blackburn Youth Zone is extremely passionate about bringing the community together to promote cohesion and relations between communities and we support this.
"The pandemic may have resulted in a stop for us to gather for the Iftar, but this creative initiative is an opportunity for our community to come together, pause, reflect and re-connect. We ask for the community to support and donate to Blackburn Youth Zone Great Big Iftar."
Zaffer Khan, interim CEO at Blackburn Youth Zone, said: "The Saffron Group is a well respected group of business leaders and we are humbled of their participation in our community cohesion project. They, like us, are passionate about their town and its diversity. This event will see the coming together of all communities, including young people, to illustrate the strength of community in Blackburn with Darwen."
::
Standish-based Ainscough Crane Hire's growth strategy has taken a significant step forward with the purchase of the UK's first ever Liebherr LTM1650-8.1 crane.
The arrival of the LTM1650-8-1 represents a key milestone for the UK construction industry, and will enable Ainscough Crane Hire, which currently boasts the largest crane fleet in the UK, to play an instrumental role in the key infrastructure projects that will drive forward the COVID-19 economic recovery, such as HS2.
The new model is capable of lifting 15-20% more capacity than its predecessor – the LTM 1500-8.1 – and is designed to save fuel and reduce noise. It also features a faster rigging time of only 2.5 hours, dramatically increasing the time efficiency of a lift.
Derek Gow, Ainscough commercial director, said: "This is a very proud day for Ainscough Crane Hire. The LTM1650-8-1 is a highly impressive crane, and its arrival in the UK opens new opportunities for lifts in this country. Our crane investment programme will enhance the service we're able to provide our customers in a wide variety of sectors across the country as we look to support the recovery effort from the pandemic.
"Green technology is of great importance both for ourselves and our clients as we look towards reducing our carbon emissions as an industry. The new crane's specialist Stage V engine will allow us to engage in eco-friendly construction practices and help our clients deliver upon ambitious and vital environmental strategies."