People: McAlister Family Law; Eat Well MCR; S I Sealy & Associates; Trio Healthcare; Armstrong Watson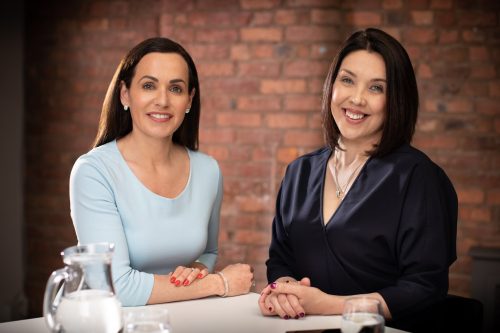 X

Register for free to receive latest news stories direct to your inbox
Register
Beyond Group's specialist family and children law firm, McAlister Family Law, has announced the recruitment of Caroline Bilous as partner.
She joins the team in response to a significant increase in new enquires in both the divorce and finance, and children law divisions.
Caroline is the fourth partner recruited by Beyond Group since lockdown. She will be heading her own specialist team within McAlister Family Law, as well as playing a wider leadership role within the group, which encourages responsibility and ownership of initiatives.
Caroline, previously a partner and head of the family department for Davis Blank Furniss, is a highly experienced family lawyer of more than 15 years. Her new role will see her acting on behalf of clients seeking advice and guidance in relation to a wide variety of family matters, including separation and divorce, civil partnership dissolution, financial proceedings and children law proceedings.
She is also an acknowledged specialist in complete financial and property matters, and a trained collaborative lawyer and a member of Resolution, able to assist her clients resolve their family disputes using alternative means of dispute resolution through the collaborative process.
McAlister Family Law has climbed the rankings in both Legal 500 and Chambers and Partners year on year and has offices in Manchester city centre and throughout Cheshire. It is home to a children law team which now boasts seven Law Society, Children Panel-accredited, solicitors.
Caroline said: "I am thrilled to be joining both McAlister Family Law and the wider Beyond Group. The opportunity to be part of the dynamic leadership team that is being cultivated is incredibly exciting. I'm ready for the challenges ahead."
Amanda McAlister, managing partner, said: "I am extremely pleased to welcome Caroline. I know she will be a tremendous asset and will make a significant contribution to the development of the practice, as we not only continue our programme of strategic growth, but also cement our reputation as one of the UK's leading family law firms."
Beyond Group head, Matt Fleetwood, said: "The appointment of Caroline as a partner is further evidence of the group's strategic growth. We are extremely pleased she has joined us, bringing with her the rare combination of expertise and human perspective that is the key to the success of all our businesses. We are all delighted to have her on board."
::
Eat Well MCR, the organisation started by chef Mary Ellen McTague in April 2020, at the outset of the COVID-19 pandemic, is delighted to welcome long standing MIF MD Christine Cort to its board of directors.
In her most recent role as managing director of the Manchester International Festival (MIF), Christine has amassed a wealth of knowledge and experience to bring to Eat Well MCR, as the social enterprise continues its mission to offer care and support to vulnerable people across Greater Manchester through the provision of delicious meals made by local chefs.
Christine joins Mary Ellen McTague (The Creameries), David Fox (Tampopo), Paul Jones (Cloudwater), Gemma Saunders (Things That Go On Things), Richard Carver (Honest Crust) and Kathleen O'Connor (KO Consulting), as they focus on refining their self-sustaining financial model and establishing Eat Well MCR's first permanent home. She has expressed "joy and excitement" towards her new role, saying: "I hope that with my years of experience sitting on the boards of various businesses, I'll be able to offer this incredible organisation some support as they grow and change.
"My passion for food is not undocumented, and the opportunity to work with such a broad selection of makers, growers, chefs and volunteers makes me feel so very lucky. I have a lot to learn about how food poverty affects Greater Manchester and I can't wait to get started."
Recognised by the Sunday Times in the 'Altruistic and Compassionate' segment of its 2018 'Alternative Rich List' for her commitment to creating a quantum of arts and culture activity, funding and focus in Manchester, Christine has been one of the most significant forces in making Manchester Britain's cultural capital.
Eat Well MCR's work in the community is funded by the Eat Well MCR Marketplace, an online delivery service of incredible food and drink from Manchester's finest independent restaurants and food producers.
Customers have enjoyed meal kits from a roll-call of Manchester's best known restaurants and chefs including Michelin-starred Mana, Where The Light Gets In, Tast, Hispi, Tampopo, Elite Bistros, Erst, The Creameries, Dishoom, Honest Crust Pizzas and more. There are also organic veg boxes, Pollen and Holy Grain breads, cakes, pies and a pantry stocked with smoked salmon, cheeses and condiments, all locally sourced.
Mary Ellen McTague said: "Having someone like Christine on board is something that we never foresaw when we set this up, via Zoom, a whole year ago.
"Eat Well MCR has changed lives, both the lives of those who need our services and the lives of those who have been involved. To bring in a woman with the knowledge and passion for both business and food that Christine has demonstrated in her years at the helm of MIF and previously Time Out Magazine makes me wonder happily where we might be in another year. One thing is for sure, Eat Well MCR is here for those who need us, for the long run."
::
Stockport-based building services engineering design consultancy, S I Sealy & Associates has promoted five of its staff.
Following a year of sustained growth, the company has strengthened its management team, promoting five of its 33 staff members to new roles to enable the business to continue to serve its growing client base while maintaining its high levels of quality service.
The individuals promoted are: Mike Robinson to associate electrical engineer, Dean Simpson to principal electrical engineer, Chris Barlow to principal mechanical engineer, Dmitri Korolenko to lead building physics and sustainability engineer, and Jose Fernandez-Hickman to mechanical engineer.
Director, Daniel Madden, said: "We have seen sustained growth across all sectors over the past 12 months, which has been supported by the skills, experience and can-do approach of all our team members.
"These promotions recognise the specific impact that Mike, Dean, Chris, Dmitri and Jose have particularly had on the development of our practice and reflect their excellent work on a variety of complex and major projects that they are working on."
Director, David Stafford, said: "They are also great examples of our culture to promote from within and showcase the depth of talent we have here at the practice, allowing us to offer the best possible service to our clients."
::
Trio Healthcare, a specialist ostomy product developer and manufacturer based in Knutsford and Skipton, is targeting significant global expansion after appointing new directors within key regions.
Christian Stegle joins as the company's business director for Asia Pacific, based in Singapore, and Hussain Malkawi has taken up post as Trio's business director for the Middle East, based in Dubai. Stegle and Malkawi aim to support the introduction of Trio products into more than 20 new countries over the course of 2021.
It comes as the company also agrees a new distribution partnership allowing its products to enter the Republic of Ireland for the first time. The ostomy specialist has partnered with medical device distributor Ceannaire Medical, to serve ostomates and stoma care clinicians within ROI and Northern Ireland, enabling Trio to significantly grow its footprint within the Irish ostomy market.
Stegle has more than 20 years' experience within the medical device industry and close to 15 years in the Asia Pacific region, having spent time with Smith & Nephew in Singapore, and global wound care leader Acelity. Malkawi joins with more than two decades of experience in healthcare, at the likes of Molnlycke, Crawford Healthcare and Abbott Laboratories.
Chris Lane, chief operating officer at Trio, said: "Alongside investment in our UK operations, targeting new countries and expanding in our existing territories will help to significantly further our position in the global ostomy market. The MENA and Asia Pacific markets, in particular, are high value and rapidly growing, so it's vital we have a dedicated presence there, and we're thrilled to have Christian and Hussain join the team.
"Their extensive knowledge and experience within their respective regions will enable us to gain a foothold across a wide range of new countries."
Christian Stegle said: "Trio is a fast-growing, ambitious team that has the technology and experience to truly disrupt the provision of ostomy care in the region, where there's increasing prevalence of conditions typically associated with stomas, such as colorectal cancers. Trio's focus on supporting ostomates with suitable products will play a valuable role in stoma care across Asia Pacific, and I look forward to driving our growth here, a key strand of the business's international growth plans."
Hussain Malkawi said: "The sustained global growth Trio has enjoyed in the past year is testament to the influence this innovative Northern manufacturer is having internationally. We've already made great progress within the Middle East, with positive evaluations of Trio products and listings within UAE, Kuwait and Qatar. I'm delighted to be on board to further our presence in a region that is quickly growing within the ostomy market."
::
Armstrong Watson's growing corporate finance team is strengthening its presence in Cumbria and looking to build on recent successes with the promotion of Darcie Rae to the role of senior manager.
A former Armstrong Watson accounting trainee, Chartered Accountant Darcie now has a leading role within the corporate finance team based in the county.
After joining Armstrong Watson in 2007, she went on to become a Chartered Accountant in 2014, working in the audit team, before moving to the firm's corporate finance service line in 2015.
The corporate finance team provides strategic advice on transactions to help small and medium-sized family and owner-managed businesses grow, either through acquisition or finance raising, and help people exit their businesses, through trade sales and management buyouts.
Darcie has been involved in seven completed transactions in the past 10 months alone, including the sale of Integrity Office, a Carlisle IT solutions company, that was taken over by Eco Communications, a nationwide firm that operates from bases in Cumbria and Scotland.
Darcie said: "There are some fantastic businesses in and around Cumbria. We want to grow the corporate finance team even further and to be recognised as the leading firm in the county for selling your business or making acquisitions.
"Whilst many strategic decisions have been delayed or put on hold during the pandemic, we are seeing more movement now. There are lots of opportunities for businesses in Cumbria looking to buy or sell and being able to advise and help with those transactions is a really exciting prospect for the team."
Richard Gibson, head of corporate finance, said: "Recognising the talent we have within the firm is integral to our growth. Darcie has built up a strong reputation as she has progressed to her senior management position.
"She builds trusting relationships with clients and essentially becomes an extension of their internal teams. Working closely with clients for such a long period of time, that relationship is absolutely key.
"Darcie's success – and that of the wider corporate finance team – lies within the knowledge and experience of the local market, an insight that results in the best outcomes for clients."
Despite the pressures of the pandemic, the top 30 firm has continued to recruit, invest in its people and expand across the North of England. Last year the business moved its West Cumbria base to larger premises in Cockermouth and most recently doubled the size of its Hexham practice with the acquisition of Patricia J Arnold & Co last month.