B&M CEO Simon Arora makes plea to region's firms to provide vital equipment to help India fight Covid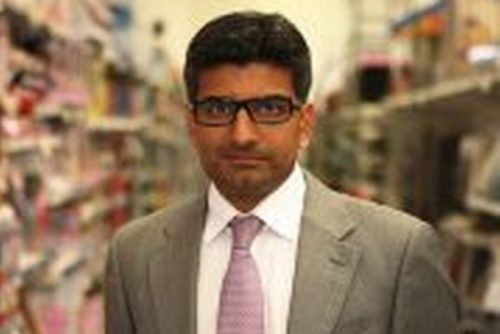 X

Register for free to receive latest news stories direct to your inbox
Register
Simon Arora, the boss of retail chain B&M, has made a heartfelt plea to support India's struggling healthcare system deal with a surge in coronavirus infections.
As incoming chair of the Manchester India Partnership, Mr Arora has written a letter setting out a three-point plan to help India during this crisis.
The number of new coronavirus infections in India has passed 20 million with 357, 229 new cases reported in the latest 24-hour period, raising the overall death toll to more than 215,500.
There is a massive vaccine shortage, extremely low oxygen and PPE supplies.
In his letter, Mr Arora said: "Millions upon millions of people are suffering and the healthcare system in India is at breaking point, not to mention the challenges that the aftermath of this crisis will create.
"As incoming Chair of the Manchester India Partnership (MIP) I wanted to set out our 3-point plan to help support India at this time of crisis, which I hope you will support."
The plan includes securing vital equipment and MIP is urging suppliers or businesses in Greater Manchester and the North of England to help proviode empty, refillable oxygen cylinders with 10 litres and 45 litres LMO capacity, oxygen concentrators, and in situ Oxygen manufacturing plants for hospitals
MIP has also created an India Emergency Relief Fund just giving page for people who would like to make a donation towards the crisis relief in India. This will be distributed through the British Asian Trust.
Finally, Mr Arora said there will be remote support available from the local health system in terms of advice on treating Covid-19 from frontline to frontline.
In the letter, Mr Arora concludes: "I realise that Greater Manchester and the UK has only recently come out of our own period of severe hardship, but I hope that you will support us in our efforts to recognise the sheer scale of the crisis that our friends in India now face and that we can show our solidarity at this time of crisis."
A dedicated page has been set on in the MIP website and companies wishing to help can email info@midas.org.uk.
The plea comes as the UK government pledged to send a further 1,000 ventilators to India.
Boris Johnson has committed fresh assistance, including advice from NHS staff and the government's chief medical and science advisers, Prof Chris Whitty and Sir Patrick Vallance.
The prime minister made the pledge ahead of a call today (Tuesday)  with his Indian counterpart Narendra Modi, to discuss deepening cooperation between the UK and India, including a new 10-year enhanced economic partnership seen as a precursor to a free trade deal.