Pandemic buying helps Boohoo's revenues surge to £1.7bn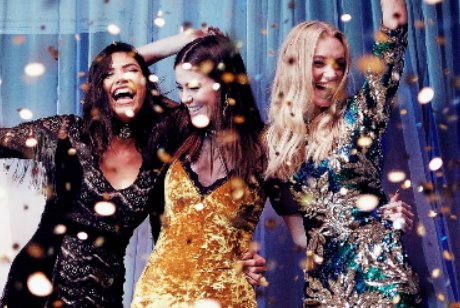 Online retail giant Boohoo has revealed a surge in customer demand as revenues jumped 41 per cent to £1.7bn.
This is despite a year where the Manchester firm has been dogged by a supply chain scandal about alleged labour abuses and poor working conditions at Leicester factories which led to it ditching dozens of suppliers in the city.
The retailer said revenues grew across its established businesses across all territories with huge customer demand as numerous high street  stores were closed at various points for lockdowns, and it made a number of acquisitions including Debenhams and three Arcadia brands – Dorothy Perkins, Burton and Wallis – which it bought earlier this year.
Boohoo reported strong revenue growth for the year to end of February across all geographies with UK up 39% and international up 44%.
It reported adjusted EBITDA of £173.6m, up 37% and a balance sheet with net cash of £276m.
Adjusted pre-tax profits grew 38% to £149.9m.
John Lyttle, CEO, said: "FY21 has been a year of significant investment for the group as we build a platform for the future and I am very pleased to report a strong financial performance. Our established businesses have continued to grow across all territories as we gain market share with our compelling consumer proposition.
"We completed over £250m of acquisitions in the period, which included Oasis, Warehouse, Debenhams, Dorothy Perkins, Burton and Wallis, as well as the purchase of the remaining minority interest in PrettyLittleThing in a transaction that to date has resulted in substantial earnings enhancement for the group's shareholders.
"Our newly-acquired brands are being re-energised and made relevant for today's consumer across a broader market demographic.
"We are very excited about their potential and are already seeing the early rewards from their growth. We have also invested in improving the oversight and transparency of our supply chain and we are committed to embedding positive change through our ambitious UP.FRONT sustainability strategy.
"As we build for the future, we continue to invest across our platform, people and technology to further cement our position as a leader in global fashion e-commerce."
Mahmud Kamani and Carol Kane, group co-founders, said: "Over the last year the group has made great progress, delivering another set of record results despite the challenges posed by the Covid-19 pandemic. We have made significant progress on our Agenda for Change programme, with greater oversight of our supply chain, stronger governance and more transparency."
Looking ahead, revenue growth for the year to February 2022 is expected to be around 25% at a group level.
Danni Hewson, financial analyst at AJ Bell, said: "The businesses existing customers might not have been put off by the businesses supply chain failings, but Boohoo is diversifying.
"Its integration of brands like Debenhams will require it to attract a new shopper. Price is undeniably important but as retail reopens and competition intensifies the story behind the brand will become ever more important.
"Splashing out should make customers feel good about their purchases; giving them one more reason to feel the glow has to be excellent for business."