Invoice finance experts call for greater collaboration to help SMEs access much needed cash
X

Register for free to receive latest news stories direct to your inbox
Register
Some of the leading voices in invoice financing have called for greater collaboration and transparency to help pave the way for SMEs to access finance.
In a recent online panel event, hosted and organised by Optimum Finance, a selection of business owners and leaders came together to explore how invoice finance can get businesses back on track in 2021.
Joining the debate were; Ant Persse, CEO of Optimum Finance, Philip King, the Small Business Commissioner, Warren Ralls from the British Business Bank (BBB), Josh Levy, CEO of Ultimate Finance, Evette Orams, managing director at Hilton-Baird, Steve Noble, managing director at Reward Capital, Martine Catton, CCO of Just Cashflow and James Hawksworth from RSM.
It was chaired by Glenn Blackman, managing partner of FundInvoice.
While government support measures including the Coronavirus Business Interruption Loan Scheme (CBILS) and the Recovery Loan Scheme have played a vital role in carrying businesses through the survival phase of the pandemic, some businesses may have to consider alternative funding solutions.
Could now be an opportune time for non-traditional lenders to play a key role providing vital funding through asset-based lending to SMEs?
"It can play a huge role," said Ant Persse, CEO of Optimum Finance.
"The bottom line is businesses don't fail because they're loss making, they fail because they run out of cash.
"It's absolutely imperative that we support businesses with access to liquidity. The government, and with the support of BBB, have helped drive a significant amount of liquidity into the SME community over the last 12 months, and it has inevitably staved off several business failures, but the borrowings that have been taken, they need to be repaid.
"Businesses need to get back on track. They need access to liquidity. We know that there are hundreds of billions of pounds currently trapped in unpaid invoices at any one point in time."
Persse pointed out that invoice finance grows with the growth of businesses.
"As as we see businesses come out and recover, invoice finance can certainly help because we would be advancing against the increases too," he said.
James Hawksworth from RSM agreed.
"The nature of invoice finances means that it does grow with revenue," he said.
"There are a lot of viable businesses that will see huge growth opportunities. Rishi Sunak said we're going to see the strongest growth since WWII, so something is going to have to help manage that working capital and invoice financing would be very well placed to do that."
Evette Orams, managing director at Hilton-Baird, recalled how invoice finance has helped UK SMEs during previous recessions, not just during but also in the aftermath too.
"It's a brilliant tool for supporting businesses in boom-and-bust economies," she said.
Martine Catton, CCO of Just Cashflow, suggested one of the biggest advantages of invoice financing over traditional banks was the ability to access flexible cash faster.
"It is difficult for any lender to judge where a business is heading, whereas with invoice finance it's very clear because it's based on data, it's based on invoice value.
"So, if the business is growing, the cash is available, it goes up and down with the business."
She continued: "This is probably the single biggest time across any kind of recession where invoice finance is actually really going to come into its own because this is based now on what businesses are going to do in their trading, on their new forecast, on their new orders, and on their new contracts. This is singly the best product that can align with that."
Josh Levy, CEO of Ultimate Finance, said it was time that invoice finance firms started 'making noise' around the different products on offer, adding: "Now this is the time for the industry to shine. The reality is that the benefits that were described at the start, have been the benefits for as long as anyone can remember, and nothing's changed."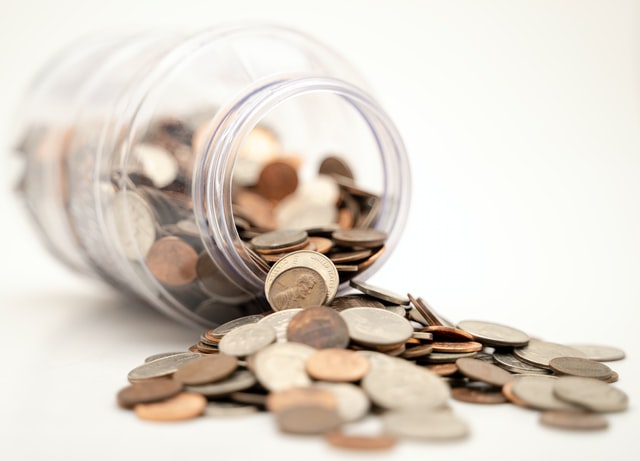 The Office for Budget Responsibility has also predicted that as many as 40% of government-backed loans could default.
The panel agreed products from non-bank funders can help to reduce this number.
Ant Persse said while the BBB and the government had stepped in to help firms when they needed it the most, inevitably there will be some businesses that do fail, but there will also be 'great businesses' that simply need access to liquidity.
"As we emerge from this crisis, we will be in a really strong position to support them," he said.
Martine Catton said invoice financing should no longer be seen as an 'alternative' option, but a viable one for SMEs.
She said the sector should work towards more collaboration with other lenders and mainstream banks to understand the needs of businesses.
"We've got to look at how we can do deals in different ways," she explained.
"We've got to start looking at what the future looks like. By looking at how we can fund businesses and what the requirements are, we can work together as a group to serve UK SMEs and I think we can do a really good job."
Evette Orams observed the terminology used within invoice finance made it difficult for SMEs to understand the offering and that the funding shouldn't be classed as 'plan B' but should be seen as a first option.
"It's down to us as a community, as an industry, to communicate our offering. We need to look inward, innovate and paint a new picture that we can share with potential users in how we can help them shape their business and move forward."