North West business briefs: Liverpool BID Company; Everton ITC; St Helens Chamber; ForHousing; Manchester Utd Foundation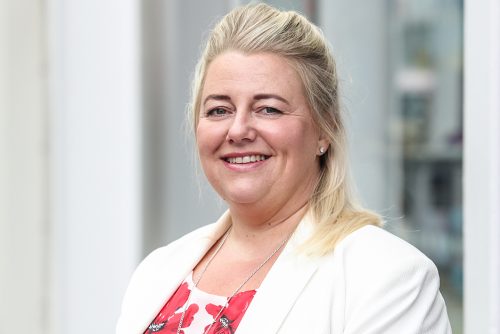 Mental Health should be front and centre of every workplace as the city centre reopens, says Julie Johnson, chair of Liverpool BID Company's Commercial District BID and business operations partner at Morecrofts Solicitors.
Good mental health and prioritising wellbeing for staff should be part of any business strategy, she adds, particularly as many will have concerns about returning to their workplaces, continuing to work remotely, requesting flexible working and balancing their work and home life. During Mental Health Awareness Week this week, Liverpool BID shares its plans for training sessions for businesses focused on returning to the office, and a mental health first aid training session for workplaces.
Julie said: "With the next reopening taking place on May 17, it's important to remember that while many office workers might be exploring flexible working in a month's time, many in retail, hospitality and leisure have either been back in a physical workplace for a month, or are planning to start next week. It is a huge change after a year that has challenged each of us.
"Recognising the importance of our mental health is vital to support every member of staff as they consider their options and possible changes from working at home, or being on furlough to returning to work. This will vary depending upon businesses, roles and individual personal circumstances. It could be a hybrid of working from home and the office or workplace, or completely returning physically to a workplace."
Wellbeing is also a focus of BID's re-opening strategy. New walking tours with Shiverpool launch on June 7, and run every Monday until August 9. The Historical Net-walking events re-start on May 25, running every fortnight until Christmas, while the BID Choir is resuming from Wednesday, May 19.
Julie added: "These events are designed to help people get out and about, to socialise but to also provide a bit of a breather. Exercise and fresh air are an important ingredient for wellbeing. We have to take time away from our screens and away from the working day and our to-do lists, so these walking tours, Net-Walking events and the return of the BID Choir are designed to build a stronger and healthier city centre community."
::
Everton in the Community, the charity arm of Everton FC, has launched an innovative education STEAM programme in schools across Merseyside that combines football with robots for schools to engage and inspire young people from disadvantaged areas and transform the way children learn about technology.
The charity's new e-STEAM programme will deliver fun and imaginative learning to around 2,000 children, aged five to 16-years-old, in 63 schools across the Liverpool City Region, inspiring them into careers in Science, Technology, Engineering, Arts and Maths (STEAM).
The programme will see Everton in the Community tutors using Sphero's new sports-themed coding solution, Sphero Sports, which uses Sphero Bolt programmable robots and football pitched themed mats to transform the way children learn, create and invent through coding, science, music and the arts. The aim of the project is to reduce the education inequality gap that exists in STEAM topics for children from disadvantaged communities, which has been exacerbated by school closures during the pandemic.
The ground breaking programme is backed by industry experts CreativeHUT and support funded by a range of partners including Liverpool-based gifting, pre-payment and engagement company Appreciate Group. Sphero has provided training support to the charity to ensure that the robots are used to their full capacity within schools, achieving maximum results with its pupils.
Sue Gregory, Everton in the Community director of youth engagement and employability, said: "We are incredibly proud of our new e-STEAM programme and are excited to start rolling it out to schools across Merseyside and work to increase the interest in STEAM by making it fun, engaging and relevant for young people. This programme has been made possible thanks to the support of some incredibly socially-conscious organisations and we look forward to working alongside them to create joy in education whilst enabling young people to have a brighter future and bridge the skills gap."
::
St Helens Chamber is set to build on its existing offer for budding entrepreneurs, thanks to a new partnership with The Business & IP Centre (BIPC) at Liverpool Central Library.
The BIPC in Liverpool is part of a national network of 15 centres, led by the British Library, supporting SMEs and entrepreneurs, from that first spark of inspiration to successfully launching and developing a business. Since the peak of the COVID-19 pandemic the BIPC has seen growing demand for business start-up support as individuals start to consider creating their own income amid so much uncertainty about job security in many sectors.
To help support this demand, the Chamber's Business Start-Up Team will be delivering a series of free Reset, Restart workshops, designed to give an introduction to self-employment and what is needed to becoming self-employed along with access to direct referrals to specialist business support.
Geoff Bates, Business Support Manager at St Helens Chamber, said: "At St Helens Chamber we understand that starting and running your own business can be an exciting and rewarding experience, but it can also be daunting and hard work, especially if you go it alone. Our experienced team of business start-up advisers all have experience in running their own businesses so are ideally placed to offer advice and guidance on many aspects of a new business, such as business plans, market research and business viability."
Following the workshop, individuals will have access to a dedicated business adviser and specialist advice via the Business IP Centre and other relevant organisations.
::
Progressive landlord ForHousing has bought four flats in Salford to enable tenants to stay in their homes.
Tenants living at Grange Place in Cadishead were at risk of having to leave the flats after a five-year lease arrangement came to an end. ForHousing had been managing the homes for a private owner as part of a lease and repair scheme, which was funded by Salford City Council in 2015, and designed to bring empty properties back into use for social housing. At the end of the five-year period, the flats reverted to the owner, who was interested in selling the properties.
ForHousing has now stepped in, spending more than £375,000 on buying the homes off Liverpool Road.
This means tenants can stay in their homes at an affordable rent, rather than the properties being sold on the open market and each tenant has benefited from their rent being reduced by about £13 per week as a result. ForHousing has also become freeholder to a fifth owner occupier apartment in the complex.
Nigel Sedman, group director of homes at Salford-based ForHousing, said: "We are really pleased to have been able to secure these homes for the existing tenants through our investment in Grange Place and to avoid having to uproot people from their homes. In keeping with our commitment to ensuring everything we do is for the good of tenants and communities, we have refurbished the apartments to a high standard, and following the purchase we have been able to save tenants money by moving them onto a lower, affordable rent."
::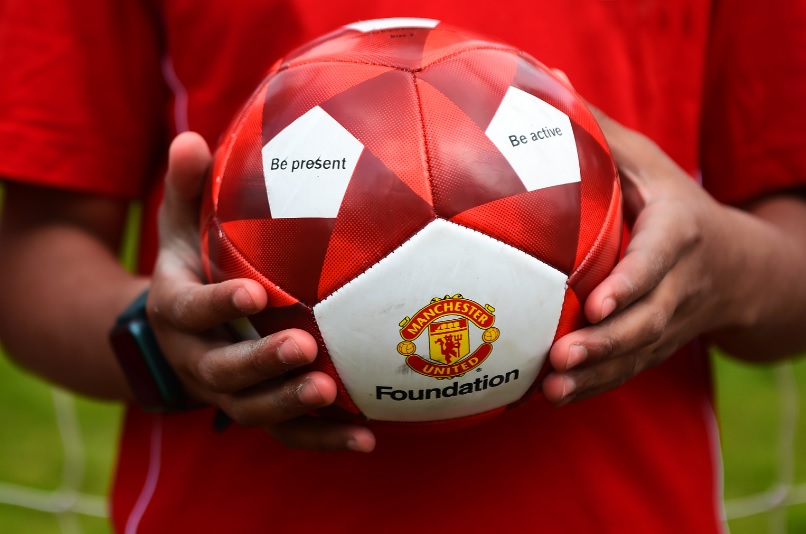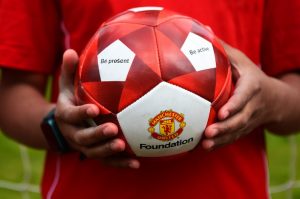 In support of Mental Health Awareness Week, Manchester United Foundation will be running a week-long promotion about all-things 'wellbeing'. Supported by club captains, Harry Maguire and Katie Zelem, the Foundation will be distributing books, balls and resources to children across Greater Manchester, encouraging them to look after their mental health.
This forms part of the Foundation's response to the COVID-19 pandemic, which has had a significant impact on young people's mental health. Social isolation, a loss of routine and a breakdown in formal and informal support, has led to young people feeling lonely and isolated.
In an effort to inspire and encourage children to talk about their mental health, the Foundation will be distributing more than 5,000 books and balls to children living in deprived areas of Greater Manchester.
Created in partnership with global non-fiction publisher DK, the book has kindly been donated to the Foundation in support of local communities. Aimed at children aged eight-12 years, the 48 page book, entitled United Minds: Be positive. Be curious. Be united, features Manchester United-themed activities, advice and self-care tips to inspire and engage children in looking after their overall wellbeing.
Georgina Dee, publisher at DK, said: "We know that giving children access to books about things they love, such as football, is crucial to self-belief, wellbeing and having fun. DK is thrilled to be able to contribute to the incredible work of Manchester United Foundation."