Praetura Group boosts Northern SMEs with £75m funding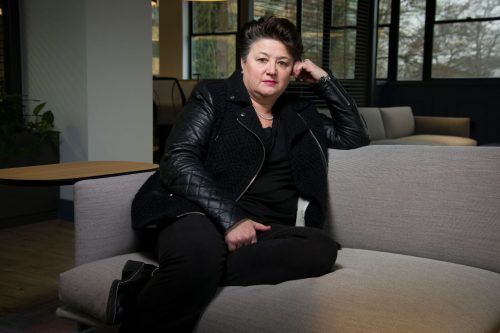 Manchester-based Praetura Group has seen its highest quarterly lending levels having provided more than £75m of funding to SMEs in the first quarter of 2021.
The group, which includes Praetura Commercial Finance, Praetura Asset Finance Group, and Praetura Ventures, said demand for its debt and equity funding remains high among SMEs, boosted by the North's start-up culture and improving economy.
Praetura Commercial Finance, which provides asset-based lending (ABL) solutions to SMEs, has enjoyed its best quarter to date, having completed transactions totalling £50.5m in Q1 2021.
All of these deals were management buyouts (MBOs) and 60% were private equity sponsored.
Highlights included supporting Skelmersdale-based CRP Subsea – previously named Trelleborg Offshore UK – on its MBO from parent company Trelleborg Group in March, and the MBO of Bolton-based Pearl Window Systems.
Praetura Asset Finance Group, an independent asset finance funder, lent more than £18.5m through asset finance and term-loan facilities. The group saw a 20% increase in the number of deals completed compared to the same period the prior year.
Praetura Ventures, which backs ambitious northern businesses in high-growth sectors, invested more than £7m between January and March. Its recent investments include Maxwellia, a pioneering drug company based in Alderley Park which is poised to transform the UK's self-care market.
Last month Praetura Ventures announced four heavyweight industry appointments including Colin Greene, Dominic McGregor, Catherine Barber-Brown and Mark Slade who all joined as operational partners.
Stuart Bates, commercial director of Praetura Commercial Finance, said: "This is an exciting time in the evolution of our business and for Praetura Group as we seek to structure and deliver solutions that will enable SMEs to drive a vitally important ingredient in today's business world – agility.
"SMEs are the backbone of the UK economy and it is critical that they are able to obtain both the level and flexibility of funding they need to maximise every opportunity to grow with confidence as they emerge from the pandemic.
"All of our clients have direct access to the founders and directors of our business, which ensures a relationship-driven approach and, importantly, the speed to execute transactions to tight timescales – a key feature of the market."
Peadar O'Reilly, managing director of Praetura Group's lending division, added: "The range of businesses our funding is assisting across the whole of the Praetura Group continues to expand.
"But we are an ambitious company and naturally we want to do more: we want the funding we provide to be able to help even more SMEs.
"Now more than ever SMEs need the support of funders who will be client-focused and adaptable to specific individual circumstances.
"Activity in the market is rapidly gathering momentum, with entrepreneurs and owner-managed business re-assessing their business' growth plans post-pandemic, and with potential tax changes on the horizon."