North West business briefs: Marketing Manchester; Assenty; First Choice Homes Oldham; CMAC Group; OHS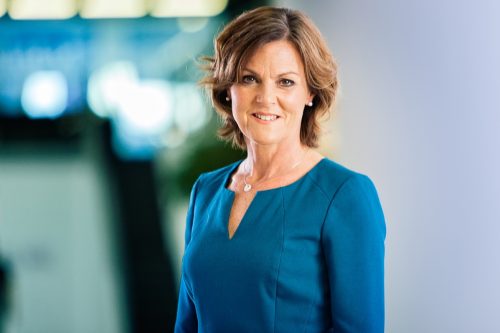 A new campaign offering "book two nights, get a third night free" at some of Greater Manchester's leading hotels has launched, in a bid to boost the city region's tourism, hospitality, leisure and culture sectors, which have been heavily impacted by the COVID-19 pandemic.
'Have a Night on Us' is led by Marketing Manchester – the organisation that promotes Greater Manchester to a global audience as a place to visit, meet, invest and study – and is being delivered in partnership with the Manchester Hoteliers Association, who work with hotels across region.
The campaign leads with a simple offer for visitors to book two nights and stay a third night for free, with the aim of helping visitors to extend their stay in Greater Manchester, have more time to explore many of the region's new and updated attractions and experiences, and to increase overall spend within the tourism economy.
Nine accommodation providers have so far confirmed they are taking part in the campaign including The Edwardian Manchester, Kimpton Clock Tower, The Lowry Hotel, Hotel Brooklyn, Stock Exchange Hotel, The Ainscow Hotel, Holiday Inn Manchester City Centre, and both of Manchester's Roomzzz properties. Additional hotels will be joining the campaign over the coming weeks and months
Tourism was worth £9bn to Greater Manchester's economy in 2019 and Marketing Manchester estimates that at least 70% of that value has been lost since the COVID-19 pandemic began. Sheona Southern, managing Director of Marketing Manchester, said: "Our 'Have a Night on Us' campaign looks to address the current shortfall in hotel bookings by working with accommodation partners to offer attractive deals that we hope visitors will take up in order to enjoy an extended break in Greater Manchester this summer."
Adrian Ellis, chair of the Manchester Hoteliers Association, said: "Our hotels have made significant investments in making sure they are COVID-compliant, alongside meeting VisitEngland 'We're Good to Go' accreditations. The unique 'Have a Night on Us' offer is great value for money for visitors, who can be confident knowing they are both safe and supporting the tourism and hospitality industry at a time when it needs support the most."
::
Salford based technology start-up Assenty has announced a partnership with Angels@Essex, which is based at the University of Essex and is an invitation-only investment platform that links angel investors to entrepreneurs with innovative ideas, allowing new disruptive technologies to flourish.
Audience insights specialist Assenty is supporting the newly formed Female Founder and Investor Network within the platform, developing a female-led network that helps female-led tech businesses to find the right investors.
Assenty founder ,Chi-chi Ekweozor, is the driving force behind 800-member Female Tech Founder. Ekweozor and community partners Claire-Marie Boggiano and Natalie Asprey deliver regular events bringing together industry experts to support female founders with topics covering funding, pricing, pitching, marketing and growth strategies.
Assenty has previously worked with organisations including pro-manchester, Manchester Digital, The Landing at MediaCity, Leeds Digital Festival and Elixir Conference EU and is a keen supporter of community initiatives across the North West including Women Leading In Business, She Has No Limits and Fund Her North.
Chi-chi Ekweozor said: "As a trio of women who have started their own businesses, myself, Claire-Marie and Natalie are hugely passionate about supporting women founders in accessing the support and resources they need to grow and flourish and we can't wait to get started."
::
First Choice Homes Oldham (FCHO) has successfully secured a National Lottery Heritage Fund grant to create a digital history of the neighbourhood where the iconic Oldham tower blocks, Crossbank House and Summervale House, now stand.
The work is part of the local housing association's proposed West Vale development, which will help meet local housing need. This flagship project will see the tower blocks in Coldhurst demolished later this year, and 88 new family homes and apartments built in their place.
FCHO has received £54,685 funding from the National Lottery for the digital project called 'The Rise and Fall of Two Towers'. The cash boost will train local people to become community historians and tell their stories of life in the neighbourhood. These will be recorded for posterity on a dedicated website to be developed as part of the project.
Community development and digital inclusion are central to the two-year digital history programme that will be accessible to all, says Resma Patel, funding and partnerships officer at FCHO: "As well as providing a historical snapshot for future generations to come, this project is also about developing the digital skills of local people in the area and Oldham residents, whatever their previous experience. There will be something for everyone who wants to get involved."
Resma added: "We're planning opportunities for those who haven't yet started their digital journey, beginners who need to build their confidence and skills, to those who want to take their next step with website development and management. We want to bring people together to preserve their stories about life in this area and participants will also help shape our regeneration work around Vale Drive. It's a very exciting project and I can't wait to get started."
::
Accrington- based managed ground transport and accommodation experts, CMAC Group, has announced plans to expand its services through a strategic partnership with established Portuguese-based travel company, Here & Dare, formerly known as 100rumos.
Portugal is expected to be a hot spot for tourists this summer following the long-awaited restart of international travel, with online searches for holidays to the country increasing by 264% after the Government's green list announcement on May 7.
CMAC operates across Europe and provides its round-the-clock services in the UK, France, Portugal, Greece, Cyprus, mainland Spain, Balearic Islands, Canary Islands, Morocco, Italy, and Malta, providing a fast and appropriate solution for its portfolio of clients across multiple sectors.
Chief executive, Peter Slater, said: "We are delighted to have joined forces with Here & Dare. With over 20 years' experience in providing peace of mind to clients during exceptional circumstances, their team of experts demonstrate in-depth knowledge of disruption management and possess strong supplier relationships across the entirety of Portugal, including Madeira and Azores, to ensure a seamless and safe service is provided.
"This strategic partnership supports CMACs European growth plans. Enhancing our local presence in key markets is pivotal to delivering unrivalled aviation solutions. We firmly believe that local representatives are the key to successfully managing complex and demanding requirements, such as mass disruption."
::
Under a new management team, compliance consultancy OHS has expanded with new offices and a laboratory in Eccles, Manchester, and new software that will enable it to offer facilities managers and duty holders improved asbestos, fire and water services.
Headed by managing director Andy Fowler, who works alongside director Aaron Dodd, OHS has moved into a new 20-person office in Manchester and has added a purpose-built laboratory to it for asbestos sample analysis and air testing.
The compliance consultancy aims to recruit around 20 more staff in 2021, across all departments and regions, and aims to grow revenues of up to £5m in the next five years with new acquisitions and winning more work in the education, healthcare and manufacturing sectors. The compliance consultancy also has offices in Yorkshire.
Andy Fowler said: "We've come a long way since acquiring the business in 2020, and in just year one of our five-year plan we've added new accreditations, services and software to our offering and invested in new offices and lab facilities in Manchester. This is all to ensure our clients receive the highest quality service from us and have peace of mind that their portfolios are ticking over smoothly.
"We're building a strong senior leadership team, with a successful track record, so facilities managers and duty holders can be sure they're getting the experience and expertise they need."