Property round-up: Canning ONeill; Bruntwood Works; Vegan Shack; Fisher German

X

Register for free to receive latest news stories direct to your inbox
Register
Acting on behalf of MIRU Properties, Canning O'Neill has completed the long leasehold sale of 1 Digital Park to Dental at MediaCityUK in a deal worth £560,000.
The cosmetic dental practice opened in MediaCityUK in 2011 by its founders Hitesh Panchal and Deepa Vakil. Since then, the practice has grown from a team of three to 13.
Dental will move from the first floor of the MediaCityUK car park to 1 Digital Park, a 3,248 sq ft self-contained office building with eight car parking spaces, to facilitate its expansion plans.
Located on Pacific Way, just off Broadway in Salford Quays, Digital Park comprises a development of seven office buildings which are also home to companies including Lima Networks and Graham Construction.
Conrad O'Neill, director at Canning O'Neill, said: "We were appointed to market the building in June last year, in the midst of the pandemic, and to have agreed a sale before the end of the year demonstrates the continued strong demand from owner-occupiers for well located, good quality office buildings, particularly when companies can purchase the property through their SIPP."
Hitesh Panchal/Deepa Vakil said: "Relocating to Digital Park will support the practice's ongoing growth and provide our clients with the high level of service they expect. We are excited and thrilled to be opening our doors at the beginning of July once our renovations are completed with John Saxon."
Dental at MediaCityUK were represented by London-based agents, Noble Harris.
::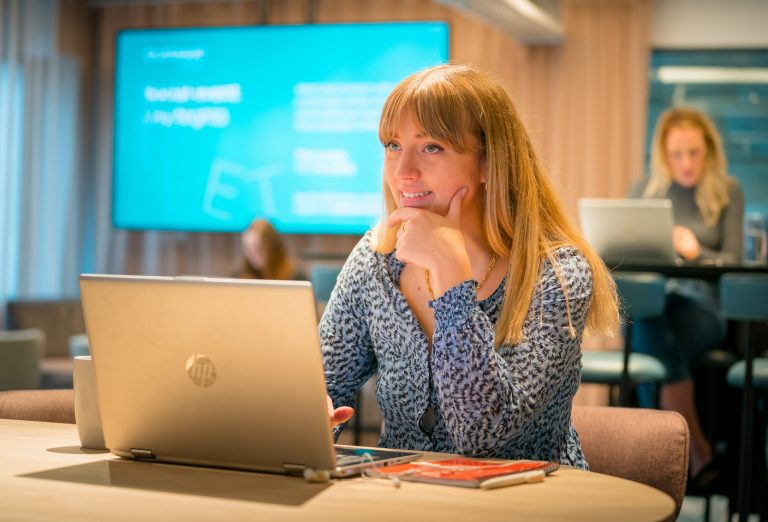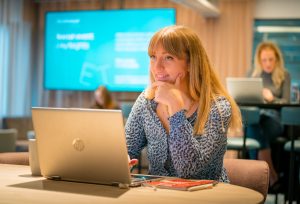 Workspace and leisure provider Bruntwood Works has launched a new 'Pay as You Go' (PAYG) service, offering day passes for its coworking spaces across Manchester city centre.
The move comes in response to customers' increased appetite for flexible working experiences as many start to think about their return to the office post-lockdown.
The initiative is designed to support freelancers, small businesses, remote workers or even larger businesses who are looking at increased flexibility as they return to work, and it provides a quality, cost effective solution that enables them to book day passes for Bruntwood Works' portfolio of Pioneer workspaces in Manchester.
Available at Blackfriars House, Neo and Bloc, people will be able to choose from a range of coworking passes that provide access to shared lounges or a dedicated desk space. Prices start at just £3 per hour, with half-day passes costing £7.50 and a full day pass costing £12.
Andrew Cooke, strategic director at Bruntwood Works, said: "We designed this flexible solution after many conversations with our customers and businesses, which told us that flexibility is a top priority across the board. People are looking for easy, cost effective ways of finding inspiring, exciting workspaces to be able to work remotely and away from home.
"Pay As You Go marks another important step to empowering people to choose the space that suits their needs. Whether it's a cosy, quiet space to promote deep concentration, or open, vibrant and collaborative lounges with the bustling backdrop of a friendly coffee shop for meetings, we have it all – along with a simple booking process to allow customers to step into a new environment."
The PAYG service is the latest in a line of new products from Bruntwood Works that respond to the changing needs of businesses, as people increasingly embrace a hybrid way of working.
In 2020, Bruntwood Works launched Office Share, which provides businesses with the option to partner with a 'business buddy' and spend just two to three days in the office each.
::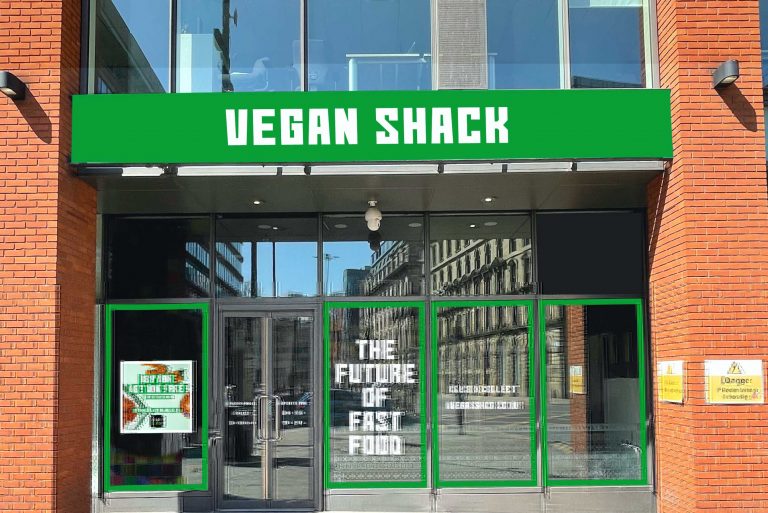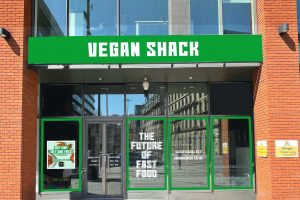 Acting on behalf of Legal & General Investment Management, Savills and Sixteen Real Estate have let an 875 sq ft unit at One Piccadilly to independent restauranteur, Vegan Shack on a new 10-year lease. This is their first city centre site.
Vegan Shack was founded in March 2019 by Dimeji Sadiq. Initially operating from a one-bedroom flat in Salford, this new move is reflective of the ambitious company's long term plans.
Dimeji said: "Our mission is to make Vegan Shack as accessible as we can and to encourage more people to enjoy plant-based fast food. The decision to expand and move to Piccadilly Gardens is a major milestone in the evolution of our growing business. There is no better location than Piccadilly Gardens, it is the gateway to the city centre and we believe that Vegan Shack will be a perfect complement to the current array of restaurant types in the area."
Nicola Harrington, director of Sixteen Real Estate, said: "Innovative delivery businesses such as Vegan Shack have actually managed to thrive and grow during lockdown and we were pleased to have helped them secure its first Manchester base. Piccadilly Gardens continues to attract huge footfall and is one of the most popular areas of the city."
Steve Henderson, director at Savills, said: "A number of new brands, both national and regional, have acquired new space at Piccadilly over the last 12 months, as well as a number of existing operators including Barburito, Byron, Ask and Pizza Express committing their future to One Piccadilly."
Savills and Sixteen Real Estate are also the retained letting agents on two other vacant retail/leisure units in the landmark One Piccadilly building, which comprise 780 sq ft and 1,000 sq ft.
::
Property consultancy Fisher German has won an eight-year contract to provide land agency services to the UK's largest listed water company.
The company has been awarded a place on the United Utilities 'Land Agency Framework'. The contract will see the firm advise on matters including acquisitions and access rights for the Warrington-based water company, which is responsible for water and wastewater services in the North West of England, in relation to its capital projects.
The contract delivery is being led by Fisher German's head of infrastructure consultancy, George Simpson, and supported by a team of more than 15 surveyors at the firm's Stafford and Knutsford offices.
George said: "The water sector has been an important growth area for Fisher German in recent years and we are absolutely delighted to win a place on the United Utilities Land Agency Framework for the first time. United Utilities is one of the UK's major water companies, delivering 1.8 billion litres of water a day to more than three million homes and businesses across the North West region, and also treats all of the wastewater."
He added: "The framework covers one of our core service offerings of access and rights management for United Utilities' infrastructure programme. It also gives us the opportunity to add further value by advising on matters such as building surveys, planning, valuation and agribusiness where relevant.
"The contract will see our teams working with the company on its capital projects, such as laying new pipelines and the development of new treatment works."