City round-up: Nanoco Group; Kape Technologies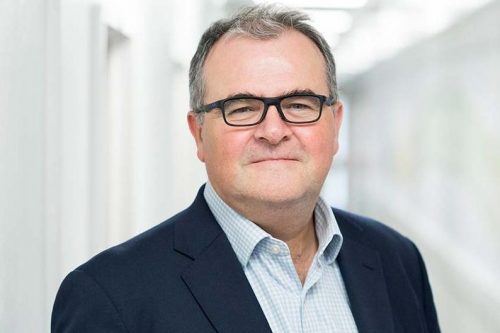 Nanoco Group said it is confident regarding its litigation against tech giant Samsung for the alleged wilful infringement of its intellectual property (IP) in the latest update on its case in US courts.
On February 17, 2020, the group, a University of Manchester spin-out developing materials used in the manufacture of monitors and TV screens, announced it had filed a patent infringement lawsuit against various Samsung entities in the United States District Court for the Eastern District of Texas.
As reported previously, Samsung had applied to the Patent Trial and Appeal Board (PTAB) requesting the institution of inter partes reviews (IPRs) of each of the five patents in the case.
An IPR is a standard part of IP litigation and examines the validity of the patents themselves. It often runs in parallel with the judicial process.
The PTAB has now announced its decision to institute IPRs over the five patents.
The evidential burden required to be passed to have an IPR granted is relatively low.
For each patent, Samsung needed to show that there was a "reasonable likelihood that [they] would prevail with respect to at least one of the claims challenged in the petition." Samsung had submitted a number of grounds to challenge each claim and some of the patents have more than 20 asserted claims.
Where the PTAB finds that the evidential test has been met on at least one ground in one claim in each patent, then all of the claims in the patent in question are subject to the IPR process.
This includes claims where the PTAB found that Samsung did not pass the evidential burden. At the end of the IPR process, the PTAB will rule on each individual claim as opposed to any of the patents as a whole.
A trial date for the jury hearing into the alleged wilful infringement of the group's IP by Samsung has been set for October 2021, though Samsung may now seek – for a second time – to have this delayed until after the IPR process is complete.
An IPR process can take 12 months to reach a conclusion and this can be followed by appeals.
Brian Tenner, Nanoco Group chief executive, said: "We are not surprised that the PTAB has decided to implement the IPRs in the five patents and our plans included this eventuality.
"We note that many of Samsung's individual grounds of challenge were dismissed against a number of the claims asserted by Nanoco.
"Our confidence in the robustness and credibility of Nanoco's patents, therefore, remains unchanged with respect to the IPR process and the parallel judicial process, with any potential extension to the litigation timeframe underpinned by our third party litigation funding."
::
Kape Technologies, the AIM-listed Isle of Man-based digital security and privacy software business, has provided an update ahead of its annual general meeting at mid-day today.
At the meeting, chief executive Ido Erlichman, will make the following statement: "I am pleased to report that Kape has made a strong start to 2021, buoyed by sustained demand for our digital privacy products globally, as well as the acquisition of Webselenese, which we completed in March 2021.
"We are on track to deliver on our guidance of revenues of between $197-202m – a circa 65% expected increase – and adjusted EBITDA of between $73-76m – a circa 90% expected increase – for the full year 2021 on a reported basis as announced at the time of the Webselenese acquisition.
"Kape now supports circa 2.61 million paying subscribers globally. Since the beginning of the year, we have been adding circa 25,000 new customers a month, on a net basis, in our digital privacy division, and we expect this to accelerate.
"Webselenese is proving to be an excellent addition to the Kape family. We have launched multiple cross-company initiatives which are enabling the group to benefit from Webselenese's substantial technology knowhow in the space and are already enhancing our product development roadmap and go-to-market capabilities.
"In May 2021, we launched our Privacy First Anti-Virus for PC, which will initially be Intego branded, and in the coming months will be rolled out to both CyberGhost and Private Internet Access users as part of a wider company initiative.
"From the beginning of the year over 12% of new CyberGhost customers and over 20% of new Intego users, are now purchasing more than one product, resulting in an increase in our average order value. The company continues to invest in both R&D and new product development, which remains a key growth driver for our business.
"We believe we are well positioned to become the one-stop-shop of choice for our customers' digital privacy and security needs through our product suite and go to market capabilities."