Sales specialist sells all 505 apartments at Liverpool development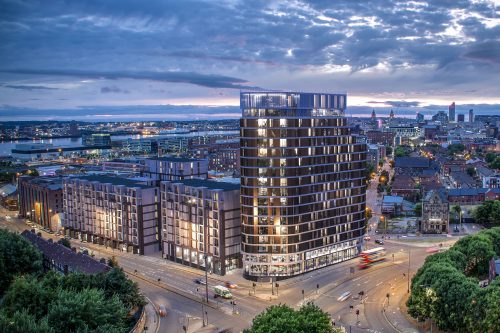 X

Register for free to receive latest news stories direct to your inbox
Register
International property sales and investment powerhouse RWinvest has announced that every one of the 505 apartments in Liverpool's forthcoming Parliament Square development have been sold.
The £90m residential development in the Baltic Triangle is now completely sold out with all of the properties being sold off-plan to a mixture of owner-occupiers and buy-to-let investors.
RWinvest says it has successfully sold properties to national and international buyers and the scheme sold out in record time after the company was appointed by Legacie Developments in late 2019.
Prices start at £124,950 for a one-bedroom apartment to £1.6m for a luxury penthouse.
The development includes four towers, all interlinked by landscaped communal areas and a public plaza with retail outlets.
It has been compared with Manhattan-style apartment living and comes complete with a rooftop swimming pool and spa.
The first residents will move in this summer while work continues on the remaining towers which are due to be completed in 2022.
Michael Gledhill, director at RWinvest, said: "Selling out the site in such quick time represents a record breaking rate of sales for such a substantial development in Liverpool.
"We are delighted with the success of our marketing programme for Parliament Square.
"It has been a pleasure to work with Legacie Developments, and the incredible progress of the construction on site has certainly assisted in the success of sales."
He added: "Parliament Square is the highest quality development marketed by RWinvest in the city to date, with an amazing range of facilities, including a rooftop pool, spa and gymnasium.
"The views are incredible, too, so it is no surprise that we've been compared to Manhattan-style skyscrapers. We look forward to handing over the first block to tenants and owner-occupiers next month.
"It is clear that a developer's track record is very important to investors when they're looking at where to invest their money and so we are pleased to be working with Legacie who have developed a reputation for quality and reliability."
John Morley, director of Legacie Developments, said: "The impressive sales at Parliament Square are testament to RWinvest's national and international contacts and marketing acumen.
"The investment they've brought into the city is exceptional. They are a great team to work with."