Fears among hospitality sector rise over delays to full lifting of pandemic restrictions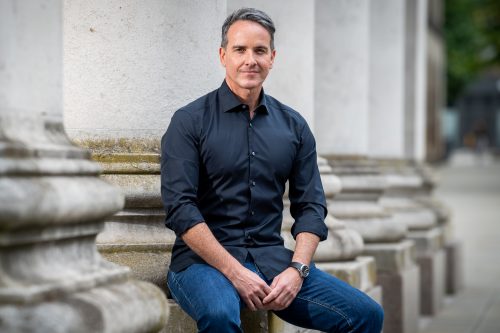 X

Register for free to receive latest news stories direct to your inbox
Register
A flash survey of members of the Night Time Industries Association (NTIA) has revealed today (May 28) that nine in 10 nightlife operators fear any delay to the full re-opening of nightlife and hospitality on June 21 could threaten the survival of their businesses.
The survey also found that:
85% of businesses require at least two weeks' notice to prepare to re-open or re-start their business activity
More than one third of businesses will need at least four weeks' notice to prepare to re-open or re-start their business activity
95% of businesses have already made financial commitments and logistical preparations to re-open on June 21 – 54% of businesses have ordered stock, 73% have called in staff, 60% have sold tickets, 64% have booked entertainment, and 80% have financed marketing and promotional materials
The NTIA now warn that any diversion from the planned roadmap will be financially and emotionally catastrophic for businesses that have pinned their hope, and invested heavily, on a June 21 re-opening date.
While the Prime Minister has stated the Government plans to adhere to the scheduled re-opening date, he has urged caution in response to the new Indian COVID-19 variant.
The Government expects to provide further detail on the last stage of the roadmap on June 14, leaving businesses anxious to understand if, and what, restrictions may remain.
Sacha Lord, Night Time Economy Adviser for Greater Manchester, said: "We are four weeks away from restrictions being fully lifted, the data is looking positive.
"It's time for the Government to stand strong and allow some of the hardest hit industries to prepare for opening with some level of confidence that there will be no further delays.
"These businesses are already overburdened with debt, struggling to rebuild the workforce and under pressure to prepare for opening in an extremely short period of time. Let's not make things harder by moving the goal posts."
Michael Kill, chief executive of the Night Time Industries Association, said: "Our survey shows overwhelmingly that any change to the Government's roadmap will wreak havoc on nightlife businesses.
"The stark reality for both the industry and for government is that thousands of businesses risk being plunged into further financial hardship by a deviation from the reopening plan."
He added: "Businesses have already had to engage staff, order stock, book entertainment and sell tickets, all at a considerable cost.
"Evidently, the Government has a misguided understanding of the timelines, preparation and operational requirements of our sector, given the ridiculous seven-day notice period they have said they will give ahead of reopening.
"Operators have asked for a minimum of three weeks to prepare for opening and, as with the events sector, have been forced to take financial risks by investing in preparation for opening, including by needing to recruit staff amid shortages, procure equipment and perform maintenance on their premises.
"Ultimately, the inability to plan could cost operators dearly if we see the date for a full re-opening slide."