Property round-up: Anwyl Partnerships; JMW; Hurstwood; Northgate; Platinum Live; Homes England; Sciontec Developments

Anwyl Partnerships, specialists in the provision of residential land and build developments, has exchanged contracts on a three acre site in a prime location off Cowley Hill Lane, St Helens.
Draft proposals have already been drawn up with plans to create up to 80 homes under a mixed use profile, across a range of tenures. Site enabling works commenced around three years ago in accordance with a previous planning consent.
However, the previous scheme was later recognised as unviable, meaning the site has since remained vacant.
Sam Oliver, senior land manager at Anwyl Partnerships, said: "This site is a great acquisition and forms part of the continued expansion of the Partnership divisions' activities across the North West.
"We have worked incredibly hard with the existing owners and planning officers to progress a sensitive design that seeks to maximise the site's opportunities whilst regenerating a difficult brownfield site.
"In the coming weeks, we look forward to holding a public consultation and welcoming local residents to comment on our draft proposals before the eventual planning application is submitted."
::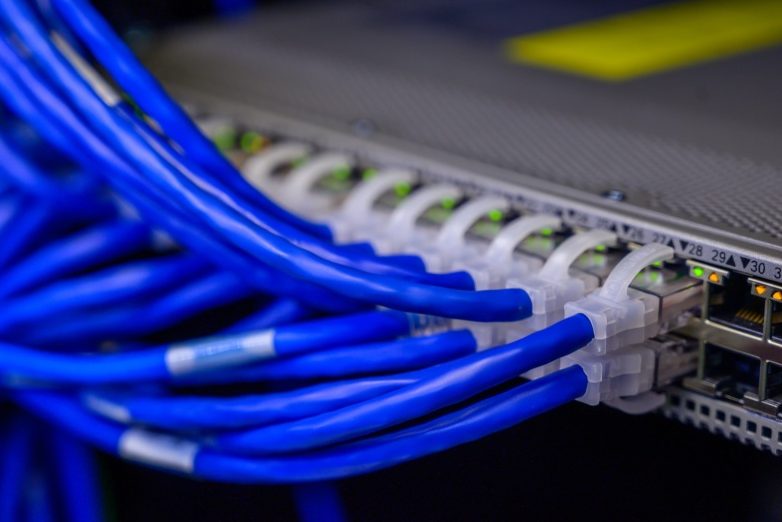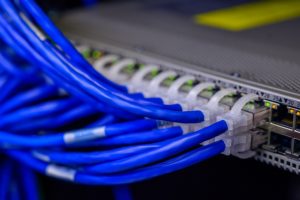 The real estate team at Manchester-based law firm, JMW Solicitors, is advising CityFibre as the latest leg of its £4bn Gigabit City Investment Programme ramps up.
CityFibre, the UK's largest independent full fibre platform, is on course to reach 30% of the country by 2025, covering 285 locations across the UK.
JMW is advising on the acquisition of fibre exchange and data centre sites in key locations as CityFibre's network expansion progresses, along with planning and construction advice and support with wider occupational requirements. The law firm has worked with the business since 2013.
CityFibre recently announced its full list of 285 locations, and has already passed one million homes.
Paul Burton, partner at JMW Solicitors, said: "Our real estate team benefits from a huge amount of knowledge both in the delivery of infrastructure and telecoms, so we are well placed to support CityFibre as it completes what is the biggest investment in digital infrastructure for a generation.
"It's a hugely significant project and we look forward to working with the CityFibre team to continue the acquisition of key sites and enable the roll-out to progress apace."
::
Manchester-based Hurstwood Holdings has let a 34,400 sq ft unit in the centre of Wrexham to the Department for Work and Pensions on a five year lease at £4.65 per sq ft.
Hurstwood acquired the former New Look store three years ago. The high street chain vacated the property in January of this year.
Stephen Ashworth, chairman and CEO of Hurstwood Holdings, said: "The Welsh government has worked hard to revive the high street following lockdown. Job security plays a crucial role in responding to the economic consequences of the COVID-19 pandemic and this new job centre will help up to 750 people a day.
"We are really pleased that we have managed to turn this challenging situation in to such a positive one."
Hurstwood Holdings is a commercial investment group with more than £180m of commercial and residential assets on 120 sites nationwide, housing in excess of 800 occupier clients.
::
With the Northgate development construction well under way, Cheshire West and Chester Council are seeking suggestions for the naming of the new square and arcade.
The development will feature an arcade leading from Northgate Street into a new square at the centre of the scheme, which will also include a new market hall, six-screen cinema, restaurants, cafes and a new multi-storey car park. A new flythrough of the development is also available to illustrate how the square and arcade will look at www.chesternorthgate.com
The heritage of the site is likely to provide ample inspiration, particularly for the square which sits above what was once one of the largest Roman fortresses in Britain, including three separate barracks and home to the XX Legion. Other previous uses included Saxon houses, Viking jewellery makers, medieval streets, church missions, schools, a foundry and, most recently, the former Town Hall bus station.
The public are asked to submit their suggestion via the online form at www.chesternorthgate.com/naming before the closing date of Friday, July 16, 2021. A panel of councillors and city centre stakeholders will review the suggestions and a short list of names will then be put to a final public vote later in the summer.
Cllr Richard Beacham, cabinet member for housing, regeneration and growth, said: "The Northgate scheme will become a key social and leisure hub for the city, and it's important that the public have their say in what we call the central square and new arcade. Having sought the public's views extensively on how we designed the scheme during the planning process, it's fitting that we again ask for their ideas on the naming. With such a varied and historic site there should be no shortage of ideas to reflect its past and its bright future."
During the site's construction archaeologists have unearthed more than 10,000 Roman finds to date, including a rare gaming piece as well as pottery and parts of the barrack's walls. However, the construction will not result in any major intrusion into the archaeological remains which have remained undisturbed.
::
Gosforth creative communications and live event agency Platinum Live has announced its latest move with the opening of its first office.
The company which has relocated to the Bus Station in Whitehaven, has only been going for 14 months, having been launched by 17-year-old publicist Oliver Hodgson two weeks into the first national lockdown. Platinum Live has a healthy portfolio of clients including Whitehaven Rugby League, Xtreme Fitness, From The Fields and Bellcare.
Managing director Oliver said: "This is a fantastic step in the right direction for us, an office in a complex such as the Bus Station has always been the dream. I'm incredibly proud to have grown Platinum Live from my family home to an established premises in a little over a year, factoring in a global pandemic. I grew up watching shows like Dragons Den and The Apprentice in total awe of what they do and to have acquired an office so early on, is very motivating.
"I'm rather optimistic about the future of offices, I'm a people person and I think that human interaction is something we have all missed over the last year or so."
He added: "I'm incredibly grateful for the support I have received from the Cumbrian business community. I'm really looking forward to the next 12 months as we all gradually return to normal life – I hope normality only accelerates the local business scene even more. I hope that fellow young entrepreneurs and aspiring entrepreneurs have confidence that Cumbria is a great place to launch a business, the community which surrounds you here is inspiring and motivating."
The Bus station in Whitehaven, home to a business complex alongside a restaurant, is a project by BEC, operating the business space is Barclays as part of its Barclays Eagle Labs.
::
Property services firm, Cushman & Wakefield, acting on behalf of Homes England, has agreed the sale a 13-acre site in Cottom Hall, Preston.
Rowland Homes has acquired the site which has planning consent for 138 new homes. Work has commenced on access works to facilitate the construction of the development, called Sandpiper Grange.
The development will include a mixture of two- three- and four-bedroom homes, and includes a 30% affordable housing provision, including shared ownership, discounted market value and affordable rent properties.
Homes England obtained outline permission for the wider Cottam Hall site in 2012 which included 1,100 homes and associated development including play areas, open space provision and infrastructure, including footpaths and cycle routes.
Hannah Gradwell, senior surveyor in Cushman & Wakefield's residential, development & strategic advisory, said: "We are delighted to have acted on behalf of Homes England in this sale which illustrates the continued strength of demand for residential land in the North West market, where good quality sites remain scarce particularly in semi-rural locations.
"We ran a competitive marketing process which resulted in the selection of Rowland Homes to bring forward the site. The developer has proposed a high quality scheme including 30% affordable housing and is committed to an accelerated delivery programme in line with Homes England's objectives."
::
Sciontec Developments has revealed its brand new entrance at Liverpool Science Park (LSP).
As part of a £1m refurbishment of LSP, this is the debut development for Sciontec, which secured investment from property giants Bruntwood SciTech in May last year. With the use of a striking exposed steel frame, a full height green wall and bespoke interactive lighting installation, a new main entrance has been created directly on Mount Pleasant, facing the corner of Hope Street.
There is a new industrial-themed breakout/lounge space, complete with pop-up café facility, large sliding doors leading out to a landscaped seating area and the Cathedral Piazza and impressive windows showcasing the incredible technology being used in the Manufacturing Technology Centre's futuristic robotics lab.
Located at the heart of Knowledge Quarter Liverpool (KQ Liverpool), LSP has remained open throughout the pandemic, enabling its customers to play their part in the city's economic recovery.
Prof Dame Janet Beer, chair of Sciontec and vice chancellor of the University of Liverpool, said: "The completion of the LSP entrance marks an exciting moment for the Sciontec partners and demonstrates our commitment to maintaining investment in our existing portfolio as well as new science and tech spaces. This project marks the start of many more exciting developments for KQ Liverpool in the coming year."
The scheme, designed by K2 Architects, was completed by Braithwaite Fit Out and features a light installation which will use specialist interactive technology to demonstrate KQ Liverpool's strengths in science, health, education, and culture.
Bruntwood SciTech, a shareholder in Sciontec – alongside the University of Liverpool (UoL), Liverpool John Moores University (LJMU) and Liverpool City Council – project managed the works. Colin Forshaw, regional director at Bruntwood, said: "Leading on the first Sciontec project has been a pleasure. Even during these unprecedented times, we have manged to complete a scheme that is not only designed for the occupier of today, but has future-proofed LSP for years to come."
LSP comprises three buildings, iC1, iC2 and IC3, and is home to the Manufacturing Technology Centre, the Innovation Agency, Liverpool Health Partners, the University of Liverpool labs, LJMU Astrophysics and more than 60 thriving start-ups and SMEs.