£1m boost to social impact companies in Merseyside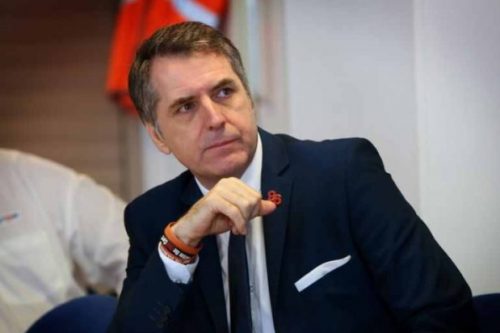 Social economy lender Kindred has announced a £1m boost to firms across Liverpool City Region.
The money aims to increase the impact of organisations that create huge social value, but struggle to attract 'conventional' investment.
Kindred, which is funded by Metro Mayor Steve Rotheram and LCR Combined Authority, and Power to Change, lends money to its members, allowing them to grow their impact.
The organisations will receive money, ranging from £10,000 to £70,000.
So far 22 socially-trading organisations have benefitted from this type of funding.
They include Grow Wellbeing, which builds confidence and resilience in nature through a programme of forest schools, horticulturalists, educators, artists and nature therapists; Cycle of Life, which removes barriers to active transport delivering community cycle rides, repair workshops and maintenance training with a focus on marginalised communities; Future Yard, which uses music to create a cultural ecosystem and opportunities for young people, and will be the UK's first carbon-neutral grassroots music venue, and Café Laziz, a pioneering pop-up café in St Helens, building skills and confidence for refugees and asylum seekers.
Kindred investees repay the interest-free money, which can then be invested in the next generation of local socially-trading organisations.
Helen Heap has conducted research into LCR's social economy with the University of Liverpool's Heseltine Institute.
Helen, who is deputy chair of Kindred's board, said: "Kindred offers an innovative approach to funding and supporting socially trading organisations.
"By working in partnership with STOs to co-design the terms on which money and support is provided, including recognising social return and sharing risk and reward, Kindred enables STOs to play their full part in delivering social and economic impact across the Liverpool City Region."
Steve Rotheram, Metro Mayor of the Liverpool City Region, said:"Our region's socially trading sector is the hidden engine of the local economy, with over 1,300 organisations generating £2.9bn per year and employing over 50,000 people – more than 10% of the local workforce.
"We were developing Kindred for a while but launched it with £5.5m worth of investment as the pandemic struck. I know that it's been a lifeline for a lot of social businesses.
"It's fantastic to see the impact it has already had, and the way it is encouraging businesses to work together. Over time, I'm sure we'll see the impact of this funding and the organisations to have benefitted multiply in communities right across our region."
Vidhya Alakeson CEO of Power to Change, strategic partner of Kindred, said: "Liverpool City Region benefits from a vibrant social economy and as the city region recovers from the impacts of the pandemic, community businesses and other socially-trading organisations will play an increasing role in diversifying and stabilising the local economy."