NWF raises profit guidance after strong fourth quarter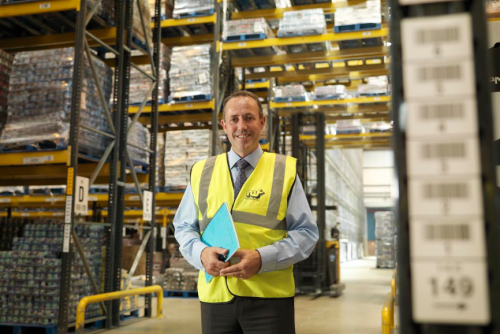 Nantwich-based food, fuel and feed distributor, NWF Group, said its annual headline pre-tax profits are expected to be ahead of forecasts following a strong fourth quarter.
In a trading update today covering the 12 months to May 31, it said all divisions remained fully operational throughout the year, despite the restrictions related to the coronavirus pandemic.
The fuels division turned in a strong performance ahead of expectations from across the depot network with continued mix improvement from heating oil and gas oil. Heating oil sales have been supported by a cold winter and continued home working during the period.
NWF's food business improved in the second half in line with expectations following more stable demand patterns and improved business efficiency. The new Crewe warehouse remains fully utilised and sets a good benchmark for efficiency, the group said.
In feeds, the business continued to support customers during challenging times by providing nutritional advice and on time deliveries. Margins came under pressure during the key winter months with commodity price increases and reduced visibility during the cyber incident.
NWF notified a cyber incident on November 2, 2020, which it said had been contained and had not materially impacted the trading or commercial performance of the business. It said additional security measures had been integrated into its IT systems to provide further resilience.
Net debt at the year end is now expected to be lower than previous expectations as a result of the stronger trading result, together with ongoing disciplined cash management across the group and capital expenditure being lower than planned.
NWF will announce its final results for the year on August 3.
Chief executive, Richard Whiting, said: "We've delivered a positive result ahead of expectations set before the pandemic, demonstrating great business resilience, despite the challenges of COVID-19, Brexit uncertainty, a cyber incident and unprecedented commodity price increases.
"Our teams have worked hard during the year meeting customers' needs whilst staying safe. We have entered the new financial year in good shape with strategic progress continuing."