People: Maguire Family Law; Deloitte; Bromborough Paint & Building Supplies; Videosign; DF Capital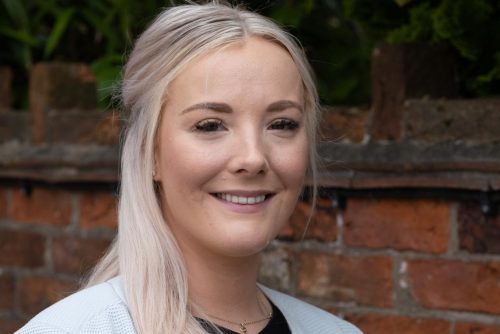 X

Register for free to receive latest news stories direct to your inbox
Register
Divorce and family law firm, Maguire Family Law, has appointed Olivia Barry as its latest associate solicitor, as it looks to expand its growing team.
Olivia joins having previously worked at the national specialist family law firm, Stowe Family Law, for three years.
She obtained her law degree from Keele University and Master's degree at The University of Law, Chester, and has predominately worked in family law since graduating in 2013, and exclusively practised in the area since she qualified as a solicitor in 2018.
Olivia said: "I am thrilled to be joining the team at this very exciting time of expansion and growth for the firm. Maguire Family Law has an outstanding reputation in the Cheshire market, often dealing with very complex and high net worth cases. I look forward to helping and supporting our clients in the future."
Olivia specialises in all areas of relationship planning and breakdown, such as divorce and associated financial matters, including complex and high-net-worth assets, separation of unmarried couples, cohabitation agreements, arrangements pertaining to children, to include issues such as parental alienation, children services involvement and grandparents' rights, and domestic abuse.
James Maguire, founder and director said: "I am delighted to welcome Olivia Barry to our team. Not only does this underline our strength and depth in numbers but it also demonstrates our ability to recruit the very best legal talent, our commitment to offer excellent client service and to achieve the best possible outcomes for our clients. I look forward to working with Olivia in the future."
::
Deloitte has made 18 senior promotions across its North West offices, comprising four new partners and 14 directors.
The newly appointed partners are Helen Cutting in risk advisory and Stephane Laffly, Dean Lonsdale and Alan Simpson who all work within the consulting arm of the firm. All four partners will be based in Deloitte's Manchester office.
Having spent almost 17 years at Deloitte, Helen will now lead the firm's risk advisory practice in the region. She has extensive experience in technology risk and internal controls, advising both corporate and public sector organisations to tackle the ever increasing risks around technology and data.
The other partner promotions are the latest step in Deloitte's plans to grow its consulting business across the North as it looks to create a further 200 jobs in the region in this area over the next three to four years. The expansion is being led by Richard Bray, a partner who relocated from London last year.
Having joined the Deloitte consulting team in 2008, Stephane is an expert in public sector procurement and supply chain. Meanwhile, Dean has been with the firm for four years, after spending more than 15 years working at technology giants Hewlett Packard Enterprise and IBM. Alan joined Deloitte in 2016, having previously spent 18 years in the technology consulting team at Accenture.
Across the practice, the highest number of new directors is within tax, with Hannah Townsend, Mo Undre, Kym Handbridge, Chris Brady, Alex Hall and Eleanor Caine all being promoted. There are two promotions in both audit and financial advisory, with Natalie Maguire and Larry Rhodes in the former and Nick Sands and Dan Murphy in the latter. The remaining director promotions all come from within consulting and comprise Matthew Clark, Michelle Jermy, Richard Cole and Rob Machin.
Andy Westbrook, practice senior partner for Deloitte in the North West, said: "We are absolutely delighted to announce these senior promotions. Each one is richly deserved and marks a tremendous milestone in the career of the individuals involved.
"The investment we continue to make in the region is significant, as evidenced not only by these promotions, but also by those that have happened over the past couple of years. The talent within our North West team is exceptional, and these promotions further bolster the strength and depth of our expertise in the region. Huge congratulations to all those who have been promoted."
::
Bromborough Paint & Building Supplies has appointed Stuart Slocombe as managing director.
Stuart is highly experienced within the building supplies distribution sector, with a proven track record of scaling multi-site businesses and growing market share.
He joins from Travis Perkins subsidiary, Benchmarx Kitchens & Joinery, where he was operations director with a remit for 150 branches nationwide. Between 2015 and 2019, Stuart led Benchmarx's expansion across the Northern and Western parts of the UK, opening 46 outlets over the period and transforming its presence in the region to a strongly profitable position. Prior to Benchmarx, Stuart held senior strategic roles with Jewson and Cemex, devising best in class practices for pricing, sales, marketing, product development and category management in each.
Stuart joins Bromborough's experienced leadership team, working with Guiseppe Alfonso, John Ferrington and Dan Peacock, to drive the business forward and capitalise on the opportunities to extend Bromborough's geographic distribution with new branch openings and complementary acquisitions.
He brings proven experience of branch development in the North West and best in class practices, which pair well with Guiseppe, John and Dan's deep market knowledge and paint sector expertise.
As Bromborough is primed to benefit from considerable investment following its recent partnership with Cairngorm Capital, this complementary experience will be instrumental in scaling the business and generating further growth, to ensure that Bromborough fulfils its potential, the company said.
::
Electronic signature platform developer Videosign has appointed Adam Nichols as its new head of sales and marketing.
Adam takes wide ranging sales and marketing experience to Liverpool-based Videosign, developer of an online platform that uses video conferencing and facial recognition software for ultra-secure remote witnessing of contracts and legal documents.
He said: "The thing that impressed me about Videosign is that it's not just an electronic signature platform. It's about better collaboration and interaction with your customers and better customer service.
"Users of Videosign can use the platform to talk their customers through a document before signing it and make sure any questions are answered and the key points are fully understood. When I first heard about Videosign it resonated with me strongly as something that companies need."
Adam started his career as a co-owner of Mapping Awareness magazine, leading sales teams in America, South Africa and Japan working at the cutting edge of both digital mapping and digital publishing.
He later joined data mapping company Lovell-Johns, in charge of a number of sales projects including managing the company's involvement in a £7m European Commission framework for mapping social, health and environmental data.
After a period as a freelance sales consultant working in a number of sectors including online education assessment platforms and automated print solutions, he returned to the mapping industry in 2020 to work with Korec Group before joining Videosign.
Adam said: "At the centre of everything I've done during my career has been focusing on people's problems and how to fix them.
"Many businesses put in emergency solutions when the COVID pandemic first started, but as we emerge from lockdown it seems pretty clear that the way we do businesses has fundamentally changed.
"Business owners now need to be looking to long term arrangements for their digital engagement with customers, and I believe Videosign offers a solution that blends unique security features with enhanced customer experience."
Videosign chief executive, Steven Tallant, said: "I'm delighted to welcome Adam to the Videosign team.
"He brings with him enviable experience in the technology sector and a passion for championing innovation and fresh thinking."
::
Manchester-based DF Capital has hired Ian Martin as industry leader – motorhomes and caravans.
Working alongside Corvin Baks, Ian will be responsible for developing the business's position as a provider in this leisure sector.
Ian joins from Blackhorse Finance, where he spent almost 33 years in senior sales management roles. Throughout his time there, he looked after the company's key manufacturer and retailer relationships, oversaw the leisure division's portfolio and maintained full credit oversight of the profit centre.
Ian said: "I am thrilled to join DF Capital. It is an ambitious, driven company and an innovator in its field.
"Working for an organisation that is relatively young and wants to expand is a massive draw, as is our strong commitment to customers and the industries they are in. Our personal touch makes us stand out in the market and I'm eager to get started."
Andy Stafferton, chief commercial officer, said: "Ian brings a wealth of expertise and management experience to DF Capital and we are lucky that he has decided to join us.
"His leisure sector knowledge – both wholesale and retail – is impressive and we look forward to being able to harness his insight and his network to further grow our business in this industry.
"Ian's appointment further consolidates DF Capital's desire to recruit the best people in the business in order to help provide more customers with crucial funding facilities and help them grow and prosper. Welcome on board, Ian."