£3m investment into global healthcare software provider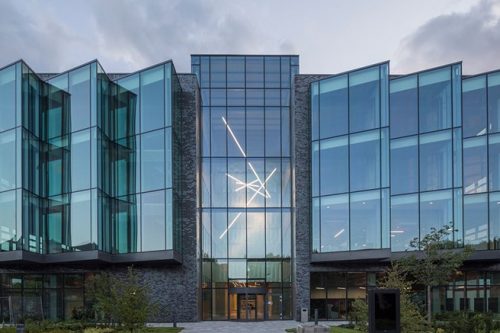 X

Register for free to receive latest news stories direct to your inbox
Register
Private equity firm Foresight Group has invested £3m of growth capital into Manchester-based NorthWest EHealth, provider of software and services to the clinical trials market.
Established in 2016, NWEH grew out of a collaboration between the University of Manchester, Salford Royal Foundation NHS Trust and Salford Clinical Commissioning Group. It is based in Manchester Science Park's Bright Building.
Its products provide the life sciences industry with an alternative approach to clinical trial design and management.
NWEH's leading edge technologies help run trials more cost effectively, from feasibility studies to the world's first large scale Phase III trial using data directly from source electronic health records (EHR).
With Foresight's support, NWEH aims to become a leading provider of clinical trials and data driven trial design, feasibility and recruitment.
The investment will be used to expand the current data network, enabling the company to deliver a larger number of trials at a global level, increase product development and expand the sales and marketing team to help build long term, strategic relationships.
The existing team has strong credentials in their field and are led by founder and CEO Martin Gibson.
Customers include several of the largest global pharmaceutical and research companies, such as GSK, Novartis and PPD. The market opportunity is vast, with global clinical trials estimated to be worth £49.44bn annually and forecast to grow at a rate of 5.7% per year until 2026.
The UK is one of the leading global markets for clinical trials, currently worth £3bn per year, with life sciences identified as a priority sector by the UK Government post-Brexit.
Foresight said it is committed to working towards a smarter future by supporting SMEs with the potential to have a positive impact on society. NWEH's innovative technology seeks to reduce the cost of running clinical trials and increase the efficiency of clinical trials, in turn contributing to improved medical treatment and a healthier population.
Martin Gibson, NWEH CEO, said: "The pandemic has strengthened the need for increased data integration to enable rapid trial design, recruitment and remote follow-up. Whilst our software meets many of these needs already, this investment means we can significantly accelerate our development and deployment programmes.
"We are very pleased to be working with Foresight. Their track record in supporting SMEs and their particular focus on growth investment for life science and technology made them the ideal investment partner for us."
Matthew Evans-Young, senior investment manager at Foresight, said: "The last year has only highlighted the importance of the pharmaceutical and life sciences industry, and we see the UK as continuing to play a significant role in the sector going forwards.
"NWEH is a thought leader in the market, and we have been consistently impressed by the team's vision for the future of clinical trials. We look forward to supporting them in achieving this vision over the coming years."
Advisers to Foresight: Financial DD, DSW; legal DD, RW Blears, commercial DD, PMSI Strategy; management DD, Catalysis Advisory; technology DD, CloudOrigin; cyber DD, ECSC Group; insurance DD, Vista Insurance Brokers. Advisers to NorthWest EHealth: Legal, Brabners.