People: PWA Planning; Claremont; TapTrip; North West Recycling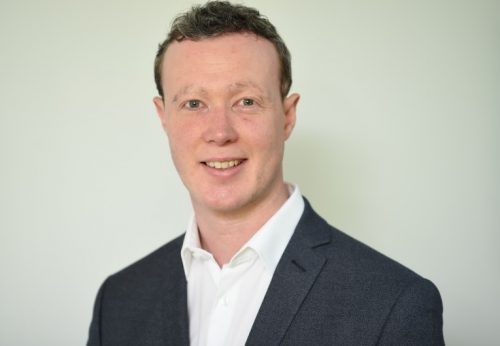 North West planning consultancy PWA Planning has invested in the future with the promotion of experienced town planner Matthew Wyatt.
Matthew, who is originally from Burnley but now lives in Morecambe, has been promoted to the role of associate at the Preston-based firm.
A member of the Royal Town Planning Institute, Matthew originally joined the firm as a senior planner three years ago from Lancaster-based JWPC.
Matthew's role involves helping business owners, residential and commercial property developers, and landowners, to secure vital planning permission in challenging circumstances.
He also has a particular specialism in planning for regenerating historic and listed buildings into new leisure developments such as pubs, bars and restaurants.
Paul Walton, director of PWA Planning, said: "Matthew is excellent at working with clients to solve complex planning applications and find solutions where all other attempts have failed.
"He's not only assisted with many of our most challenging applications, but has played a leading role in helping us deal with the planning challenges brought about by the pandemic. Well done Matt – the promotion is thoroughly deserved."
Matthew said: "One of my proudest moments at PWA has to be securing planning permission for a major commercial development at Banbury, named Frontier Park.
"It's great to work on these larger projects, but it can also often be the smaller ones that are just as challenging and rewarding. Whether it's securing the long term use of a building or helping get a development through planning that will ultimately improve lives and create new jobs, my job means I can make a real impact on both the environment and places."
Matthew obtained a degree in town planning and regeneration from Newcastle University in 2009. He then went on to clinch the Royal Town Planning Institute's highly coveted Book Prize accolade after obtaining a distinction in the diploma in town planning course.
PWA Planning has an 18-strong team advising clients across the UK, including international forecourts operator EG Group, energy company Harmony Energy, housebuilders including Mulbury, Anwyl Homes, Story Homes, Applethwaite Homes and Hoober Homes, as well as various NHS Trusts.
::
A former head of workspace at the Houses of Parliament has joined the workplace consultancy team of nationwide office interior design and fit-out business Claremont.
Appointed as workplace consultant, Loren Cooper-Gold will join a team delivering complex workplace consultancy programmes for new clients – which include one of the country's largest zoos, a UK-based leading life assurance business and Manchester Metropolitan University.
Prior to Claremont, Loren was an associate at London-based architectural practice Spacelab and spent almost seven years as head of workspace at the Houses of Parliament.
Andrew Peers, head of workplace consultancy at Claremont said: "Since the pandemic began, we've experienced a significant increase in demand for workplace consultancy and have delivered 36 projects as businesses strive to make sense of how it's changed the way we work forever. Loren's appointment reflects this growth."
He added: "Loren is a vastly experienced workplace consultant who is adept at change management, stakeholder engagement and workplace research across multi-site property portfolios, plus she is a WELL accredited professional. All of these skills are highly sought after, particularly in the current climate and she joins us at a very busy and exciting time."
Claremont's consultancy team uses extensive data gathering techniques – including bespoke analysis and focused research – as well as workplace psychology to evaluate an organisation's people and space challenges, identify true needs and provide a blueprint for effective workplace design.
Andrew added: "There is no doubt, the office is still alive and well – it's just being reimagined to better support employee wellbeing and collaboration, and reflect new hybrid working styles. If businesses are to make more informed real estate and interior design decisions for a post-pandemic world, they need to really analyse their redefined requirements, needs and priorities."
In many cases workplace consultancy is just the first step of the process for Claremont, with its Warrington and Bristol-based teams going on to provide a full design and build solution including office interior design, fit-out, furniture and workplace technology.
::
Manchester-based business travel booking platform, TapTrip, is pleased to welcome new product owner, Diana Salytė, to its team.
The appointment brings the team size up to 24 members in total, showcasing both the brand's rapid growth since 2018 and also its diversity and inclusion policy.
TapTrip is a travel tech company designed to make business travel simple, using the latest technology and cutting edge UX.
Diana, who joins the business following a number of tech-related roles in the logistics industry, said she is thrilled to be working with a brand that has such a radical approach to diversity.
Since TapTrip was launched in 2018 by co-founders Neil Ruth, Thomas Young and Jack Timblin, diversity and inclusion have been a central pillar of the business.
Diana believes it's essential not to let stereotypes get in the way of success. She said: "If you're looking for a job in tech but not sure where you fit in, you've got to remember there are thousands of different roles available, each requiring their own skillset. It's not just about repairs and coding, there are so many ways you can adapt your abilities to a tech-related role and find success.
"When I studied IT at university, I was just one of three women on the entire course, but that didn't stop me applying myself to my work and thriving in numerous fields. Before TapTrip, I worked in a series of logistics companies, looking after their various tech systems. In all of my experience, I've never worked anywhere with such an outstanding gender split as TapTrip."
As a product owner, Diana acts as the middle voice between the customer, developers and TapTrip's executive team. It's her job to identify any features that need to be added to the product to optimise it for industry specific needs.
Co-founder and COO, Neil Ruth, said: "We're absolutely thrilled to have Diana as a part of the team here at TapTrip. As we're such a small business, product owners work with almost everyone in the company in some shape or form.
"Operating on so many different levels at once can sometimes be quite tricky, but Diana is so direct and speaks so much sense, her way of working just brings the whole team together.
"In a very short period, she's already shaken up some of our internal processes with her logical and straight talking approach, ultimately making us more efficient and more agile as a business."
::
North West Recycling (NWR), Cumbria's private waste management and recycling company, has further strengthened its management team with the appointment of Ian Ireland in the new role of marketing director.
Originally from the North East, Ian has spent the past eight years at North West digital agency Fat Media, where he was client services director and agency lead. Previously, he also spent time as group account director at one of the North's biggest, and longest standing, advertising agencies, Martin Tait Redheads, and as a marketing consultant at former Newcastle-based brand agency Fat Frog.
He joins North West Recycling to work alongside managing director and owner Rick Allan in repositioning the brand as the company continues to expand and add new, more sustainable waste processes at its purpose-built 30-acre waste management and recycling facility near Carlisle.
Rick Allan said: "We're delighted to welcome Ian on board. He brings with him a wealth of marketing experience and will play an important role in redefining our brand, digitising the business, and ensuring that we are communicating effectively to staff, customers, partners and the media."
He added: "Our sustainable approach to managing waste, the scale of our operation and the environmental performance of our fully integrated recycling and recovery facility has not really been explained well enough to the outside world.
"The future is really exciting for the business, as well as for Cumbria in terms of inward investment and job creation, and for the local environment.
"The benefits of the circular economy are increasingly obvious, and with our track record in early adoption of sustainable waste processes, we can really help reduce the region's carbon footprint. Ian's hire will significantly help shape our brand to better reflect this."
Ian Ireland said: ''I am excited to be working alongside Rick, Dave Bamber (general manager) and the rest of the team at North West Recycling as the business embarks on a major redevelopment of the plant and in the potential impact we can have on tackling climate change.''
He added: "Having spent a career developing marketing strategies for external businesses, it is fantastic to be able to put down roots and help to continue strengthening a great local brand."