COP26 conference offers immense opportunities for businesses and communities
The opportunities, and benefits, of embracing climate change across the North West were apparent in the opening session of sustainability conference In the Circle North West.
It focused on COP26, the 2021 United Nations climate change conference hosted by the UK and taking place in Glasgow in November.
Bringing COP, which stands for Conference of the Parties, to the North West: How Our Regions Respond to the Challenge, was sponsored by law firm Squire Patton Boggs and hosted by partner Anita Lloyd.
The panel comprised Nick Baker, deputy director, business & engagement – COP26; Mike Wilton, director, leader of the Manchester office at Arup, and also chair of the Manchester Climate Change Partnership; Mark Atherton, director for the environment, Greater Manchester Combined Authority; and Holly Smith, a pyschology student at the University of Manchester, and project lead with student organisation Want Not Waste.
Anita explained that COP26 must finalise the rule book for the Paris agreement to reduce climate emissions. She introduced three themes, the first of which as the importance of COP26 for the North West.
Holly said: "COP26 is one of those golden opportunities. This is where we say, 'okay, let's do it'."
She said it is about reducing the gap between thought and intentions and putting it into action: "The world we grow up in as adults will be created at COP26."
Mark said COP26 is important for Greater Manchester because it has a target that is in advance of the UK target, so will be important in pushing national government to go further and faster.
He said Greater Manchester will be putting on mayoral events in Glasgow, and involving other local authorities, including Liverpool City Council, to set up 'green zones' around the North West during COP26, connected digitally to Glasgow.
Mike said: "From a local perspective, as a way of galvanising local action the platform COP26 will give should not be underestimated. We need to make sure to help give businesses, organisations and individuals the tools to take climate action in their own lives."
Nick said: "We want to show progress, that we have got momentum, that we are tackling climate change."
The next theme Anita introduced was that of bringing COP to the regions. Mark responded that quite a lot is already going on locally.
There has been £80m of government funding awarded to retrofit public buildings around Manchester, and £27m in a 'green homes grant' to retrofit local residents' homes. He said: "Speed is of the essence now."
Holly added: "Most young people are climate aware. We are here and we are ready."
She said funding should be provided to convince people that there are opportunities to act.
Mike revealed that Arup has set up a Manchester Youth Board, and warned: "Their manifesto will make uncomfortable reading."
He added: "We're really keen on engagement with young people across Greater Manchester. Climate change is an action we all need to be involved with."
And he emphasised the need for partnership: "We are collaborating with cities across the world, sharing intelligence. My plea for today is around engagement with government. We are desperate for collaboration with government around climate action."
In response, Nick said: "Collaboration is one of the key goals for COP, not only between sectors, but government, business, academia, working together across sectors but also internationally."
He said other key goals the Government is working towards is mitigation, or cutting emissions, adaptation, or protecting lives and livelihoods from the impact of climate change, and finance, where a massive increase in climate finance, of up to $100bn a year, is needed.
Finally, Anita turned to how we can harness momentum to further climate change.
Mark said: "We need to move and accelerate into delivery. We have got funding for local energy plans on a street by street level. We need to generate more energy locally, developing smart energy locally is where we need to be."
He added that Mayor Andy Burnham has set up a retrofit task force to update properties with energy-efficient services. There are 1.2 million homes in Greater Manchester and it is believed 80% need retrofitting, which he said could take the next 30 years.
Mike raised the point of aviation and the impact it has on the climate. While it is hoped to introduce carbon-neutral fuels for aircraft, he said it might not be soon enough, so there might be a need to reduce the number of flights, which he said is a challenge for industry and Manchester.
He also addressed heating systems in homes, saying: "There's a hope hydrogen will provide a substantial way towards heating homes."
Coming from a different angle, Holly said: "I have been reflecting on how accessible it is to get involved with green projects as a young person. This is meant to be the decade of action."
She suggested using mentoring projects to increase the involvement of young people, which she said would create leadership skills.
Nick said: "Picking up on Holly's point of everyone getting involved, no-one knows everything that is going on. We want people to get involved."
He called for businesses to sign up to net zero and make the necessary commitments: "There are great opportunities for businesses and there will be jobs created."
---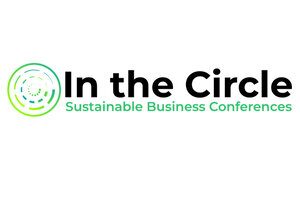 In the Circle is a free one day sustainability conference that brings together business leaders, policy makers and academics to set out how a sustainable approach can improve your business.
The event is in partnership with musicMagpie, Squire Patton Boggs and TheBusinessDesk.com, and is being sponsored by the Northern Powerhouse Investment Fund, Orderly, Whitecap Consulting, and Curveblock.