City round-up: JD Sports Fashion; Revolution Bars; PZ Cussons; Altitude Group; Supreme; James Fisher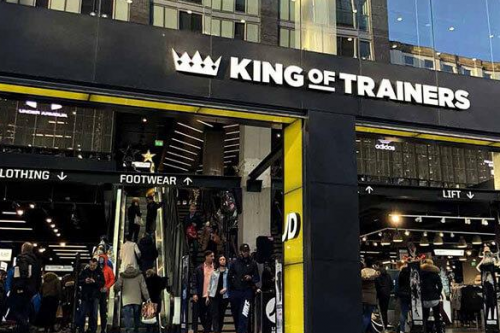 X

Register for free to receive latest news stories direct to your inbox
Register
Bury-based sportswear and athleisurewear retailer, JD Sports Fashion, said it expects to achieve £550m in pre-tax profits this year.
Ahead of today's annual general meeting, executive chairman Peter Cowgill provided a trading update which said, following the acquisitions in the year of DTLR Villa LLC in the US and Marketing Investment Group S.A. in Central Europe, the group now has approximately 3,300 stores across 29 countries.
Substantially all of the stores are now trading although the group continues to experience some temporary closures in parts of the Asia Pacific region.
In the UK, following the easing of lockdown measures, customers have returned, but, the group says consistent with other retailers, store footfall remains fragile with online traffic at elevated levels.
In the US the group has seen enhanced levels of consumer demand. It continues to make positive progress, with 60 stores now trading.
JD said it has used government support during the pandemic. It added: "We must acknowledge that the uncertainty surrounding COVID has not yet fully passed and the current resurgence in infection rates is affecting our core customer demographic more than was the case previously. Accordingly, we will consider repaying government support on payroll costs which we have received whilst stores have been temporarily closed during the current year. We will defer a final decision on this until there is certainty on both the full easing of restrictions and the consequences of any further lockdowns during our peak trading period this winter."
The group also said that, regarding governance matters, it will divide the current role of executive chairman and CEO before the next annual general meeting and a comprehensive process will commence shortly.
Mr Cowgill concluded: "While we must recognise the risk of further temporary store closures across our global estate and the potential repayment of government support to payroll costs in the current year, we presently believe that the group is on track to deliver profit before tax and exceptional items for the full year at an increased level of no less than £550m."
The group will announce interim results for the period to July 31, 2021 on September 14, 2021.
Russ Mould, investment director at Manchester investment platform, AJ Bell, said: "In a world where doing the right thing has never been more important for companies on the stock market, JD Sports is pushing its luck when it comes to certain issues.
"The fact it still hasn't repaid furlough support from the Government despite guiding for at least £550m in profit this year is disgraceful. It's even more of an insult that it is still biding its time to make a firm decision or not whether to give back the money.
"This is an incredibly successful business which is making significant amounts of money. The furlough scheme was put in place to support companies during dark times, but JD Sports is one of many businesses which have thrived with online sales during the pandemic.
"Therefore, it should really use money from online operations to support disruption to its store estate, not rely on government hand-me-downs. Shareholders should be pushing for the company to pull up its socks and give that money back.
"At least JD Sports has finally made the sensible decision to split the executive chairman and chief executive role. The company has been without a CEO since Barry Brown left in 2014, with Peter Cowgill being the dominant figure in the company ever since.
"The chairman's role is to keep the board of directors in order, including oversight of the CEO. The chief executive oversees the day-to-day operations. While many US companies have executive chairs running the show, it is less common in the UK. In fact, it is considered best practice in the UK to keep the roles separate to avoid one person having too much decision-making power.
"JD Sports may be selling a considerable number of trainers and mountains of athleisure products, yet it cannot be complacent. An underappreciated risk is the likes of Nike and Adidas now selling direct to consumers, which means JD Sports effectively has new competition, even though it continues to sell their products as well."
::
Revolution Bars Group said today it expects its annual figures will be ahead of expectations.
The Manchester-based group operates 66 premium bars, trading under the Revolution and Revolucion de Cuba brands. In an update ahead of its July 3, year end, it said trading has continued to improve following the May 17 lockdown easing.
It said: "Following the customer reaction we have seen over the last six weeks, the board is confident that significant further pent up demand exists and, therefore, further strong trading is anticipated in the coming months as restrictions fall away and we fully open up the estate.
"However, we remain cautious about the coming financial year as the continuing impact of COVID-19 remains unclear and we call upon the Government to adhere to the revised roadmap to allow clarity for all consumer facing businesses."
It said taking this into account, together with ongoing excellent cost control and continued support from third parties, it now expects its full year performance for the year ending July 3, 2021 will be ahead of previous management expectations with an EBITDA loss pre IFRS16 adjustments of circa £12.5m, with net bank debt significantly improved to approximately £5m following this period of trading and after the recent equity raise.
Chief executive, Rob Pitcher, said: "As predicted we have continued to see huge pent up demand and a rapid recovery across the nation in our bars following indoors reopening.
"We were disappointed to see that the much anticipated 'Freedom Day' of 21 June was delayed but the new date of 19 July, when our bars will be able to trade without restrictions, looks more certain than ever.
"Following 16 months of government-imposed restrictions on our business our customers are very keen to take advantage of our full guest experience. Whilst we anticipate strong demand for our late night offering, we continue to be cautious about possible restrictions on our business during the winter period."
::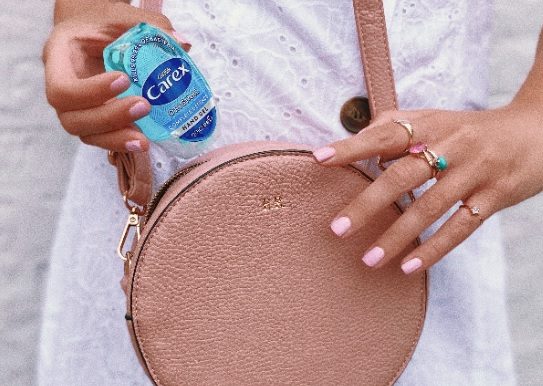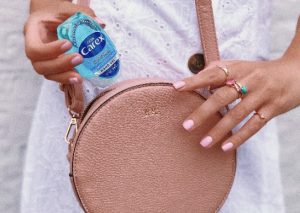 PZ Cussons, the Manchester-based consumer products group and maker of Carex cleaner, said adjusted profit before tax for the year to May 31, 2021, is expected to be ahead of consensus of between £63-64m, and the previous year.
In an update today the group said revenue is up by seven per cent and the balance sheet remains "robust". Net debt has reduced since the third quarter and is lower than last year.
It revealed that unprecedented demand for its hygiene brands at the beginning of the COVID-19 pandemic is currently holding back year-on-year revenue comparisons and, as a result, quarter four declined versus the prior year. However, its 'Must Win Brands' still showed strong momentum, with fourth quarter growth of seven per cent over the two-years since fiscal year 2019.
Current trading since the end of the financial year remains in line with management expectations.
Chief executive, Jonathan Myers, said: "It's been a year of solid progress at PZ Cussons. Despite the obvious volatility and challenges, we returned the business to revenue growth, delivered positive price/mix to improve gross margin and put our focus and investment back into building brands. We rolled out our new strategy – Building Brands for Life, Today and for Future Generations – and have already started to deliver against it.
"However, our work has only just begun. In the immediate term we are lapping some exceptional demand levels from the peak months of the COVID-19 pandemic, both as we ended the last financial year and as we navigate the first quarter of this year.
"Along with other consumer goods companies, we are dealing with commodity and other cost headwinds. We are accelerating price increases and strengthening revenue growth management plans to mitigate the impact of these headwinds and drive up price/mix to protect gross margin and continue to invest in our brands."
He added: "In the longer term we are working to sustain the early impetus of the turnaround over the coming years. We have much to do but I am confident that we are building the team and the momentum to deliver this multi-year transformation.
"The commitment and determination of the PZ Cussons team around the world has been clear for me and all to see over the past year and I am grateful for their hard work. We have re-ignited our pioneering spirit and are ready for the challenges and opportunities ahead."
::
Altitude Group, the Manchester-based operator of a leading marketplace for the global promotional products industry, said trading for the first quarter of the current financial year has continued positively and its current business performance is in line with the board's expectations.
The group, headed by Nichole Stella, said that, despite industry headwinds in the fourth quarter of the financial year ended March 31, 2021, trading remained robust and full year revenue is expected to be not less than £7.4m, with gross profit expected to be not less than £5.2m.
The progressive recovery since the initial impact of the global pandemic has continued into the first quarter of 2021 with increasing purchase orders through its AIM platform resulting in the June 2021 order value exceeding both 2019 and 2020 levels. In line with this, the group has maintained a robust cash balance, with an expected closing balance on June 30, 2021 of £1.4m.
Revenue from preferred partners on annual revenue agreements for calendar year 2020 are fully settled and in line with management expectations. Additionally, the group has added eight new preferred partners during 2021, while maintaining 100% membership of the VIP Preferred Partners.
The board said it continues to be pleased with the resilient trading and liquidity performance of the group: "We remain confident in the strength of the business, are focused on execution, and are well positioned to benefit from continued market recovery. The group expects to report a profitable adjusted EBITDA for the financial year ended 31 March 2021 in line with board expectations."
::
Stretford-based manufacturer, supplier, and brand owner of fast-moving consumer products, Supreme, has announced the acquisition of the brands of Gloucester-based SCI-MX Nutrition Limited, a leading sports nutrition and supplements business.
As part of the deal, Supreme has purchased £1.3m of stock of SCI-MX and PRO2GO products. The acquisition will be funded from the group's existing cash resources.
The acquisition adds a number of leading and long-established retail brands to the group's growing Sports Nutrition & Wellness category across protein powders and supplements. It will also enable Supreme to leverage the SCI-MX and PRO2GO brands to grow existing relationships with retailers, as well as cross-sell these brands into Supreme's significant client base and through the group's online platform.
In addition, to support the ongoing strong growth in its Sports Nutrition segment, Supreme has secured a 52,000 sq ft manufacturing and distribution facility one mile from its existing Trafford Park site.
Chief executive, Sandy Chadha, said: "We are delighted to have acquired these well known brands, which provide a complementary fit with our existing and fast growing Sports Nutrition & Wellness product portfolio.
"The acquisition not only broadens our product offering and delivers further scale to this segment, but also leaves us ideally placed to create additional sales traction across our extensive retail footprint in what is becoming an ever more important category for the group."
::
James Fisher and Sons, the Cumbria-based marine services group, announced today that it has sold one of its two dive support vessels, Paladin, for $17.3m to Indian company Seamec Ltd.
It said this announcement is in line with the group's newly stated capital allocation policy to reduce leverage, in the short term, through the sale of non-core assets.