North West business briefs: IBM; Blackburn Youth Zone; Liverpool FC; Crown Oil

X

Register for free to receive latest news stories direct to your inbox
Register
As part of the Cheshire and Warrington Local Enterprise Partnership's mission to increase digital skills within the region, the Cheshire and Warrington Digital Skills Partnership and the Cheshire and Warrington Pledge have teamed up with IBM to deliver digital skills training for young people in years 11 and 12 who are attending the National Citizen Service (NCS) summer school programme from July to August 2021.
The NCS is a youth programme like no other. Its goal is to empower, unite, and build the confidence of young people to help them get one step closer to their dream career. This initiative is designed for young people to work with fantastic employers such as IBM, who work with the world's leading companies to reimagine and reinvent their business through technology.
The digital skills training sessions that are part of the NCS summer school are designed to empower youth with the necessary skills to transition from being consumers of technology into being creators, makers, and doers empowered by technology. During the two week programme young people will be working with the NCS and IBM to improve their life, digital and employability skills. In the final week, the students will be working as a team to boost entrepreneurial spirit where youth will present business ideas to support the UN Sustainable Development Goals, they will then pitch their ideas to a board of businesses and deliver their project and/or solution to solve the local challenge identified by the team.
Clare Hayward, chair of the Cheshire and Warrington LEP, said: "It has been our mission at the Cheshire and Warrington Local Enterprise Partnership to provide opportunities for young people within the region to learn and test their digital skills to enable them to get into a career in the growing sector of digital. It is fantastic to be collaborating with NCS and IBM to increase these opportunities for young people in the region."
Year 11 and 12 students interested in finding out about how to join the NCS programme can visit https://wearencs.com/ or ring the NCS Phone Team on 0161-332 8454.
::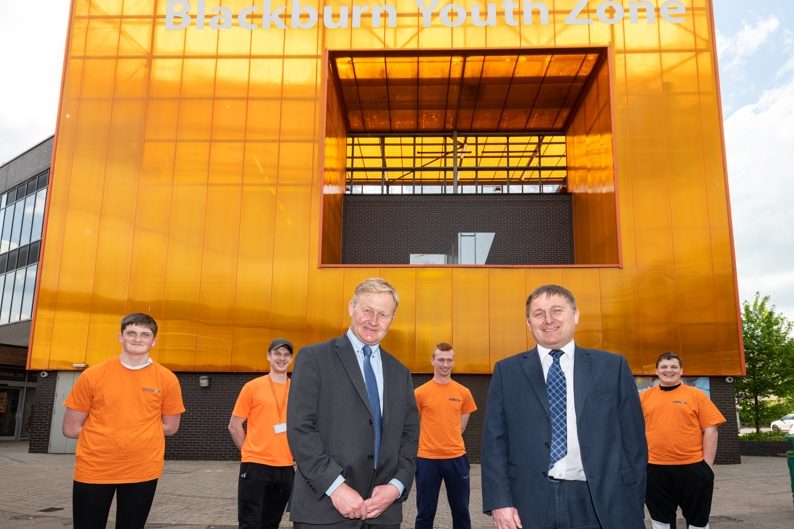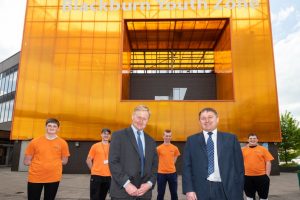 A proud supporter of Blackburn Youth Zone has donated £4,500 to support local young people and families across the borough.
Traditionally, Trevor Dawson Commercial Property Consultants hold an annual charity golf day in aid of Blackburn Youth Zone. However, due to COVID-19 restrictions in place the local business made a decision to postpone the event, but has donated £4,500, the average proceeds of the event.
Caroline James, from Trevor Dawson, said: "We are extremely proud of being able to support Blackburn Youth Zone and the young people of Blackburn with Darwen. We understand the importance of supporting young people and the opportunities that arise from our donation and support.
"As we are a local business, we firmly believe we should continuously support the families and young people of our community. The donation received by Trevor Dawson will see the launch of a new BYZ campaign 'Paint The Town Orange', a campaign aiming to raise money to support local young people struggling with low level mental health."
Melanie Thomas, from Blackburn Youth Zone, said: "Trevor Dawson have continuously been highly supportive patrons of Blackburn Youth Zone and the young people of Blackburn with Darwen – we are so grateful of their generous donation and their continued support. Huge thanks to Trevor Dawson for allowing us to continue our mission of supporting the young people of Blackburn with Darwen."
::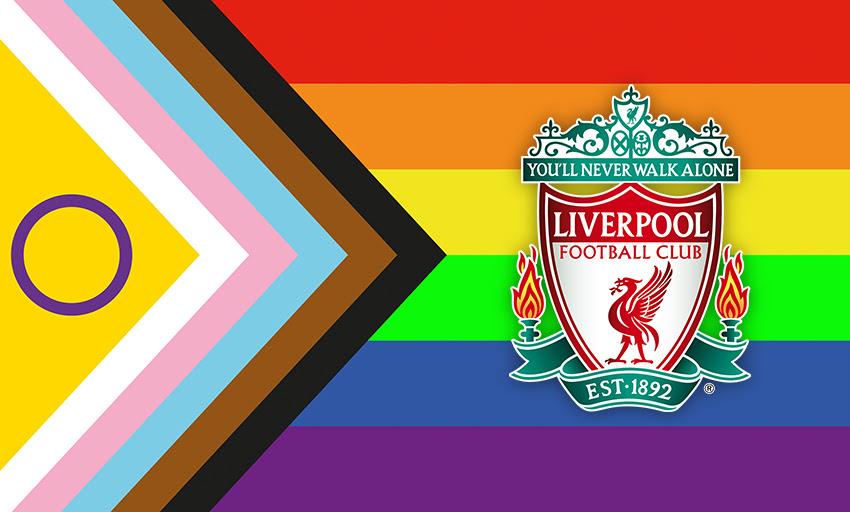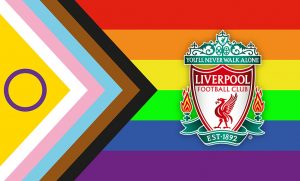 Liverpool FC said it is proudly joining the city's Pride celebrations this month in support of the LGBT+ community across the Liverpool City Region and beyond.
LFC will host a variety of Pride-themed activities across the club throughout July, building up to the finale of Liverpool staff and fans marching in solidarity together, albeit virtually, in LCR Pride Foundation's MarchOnline on Saturday July 31.
This year LCR Pride Foundation's annual theme is 'From Now On'. In addition to marching in celebration of the LGBTQ+ community and in protest against the prejudice and inequalities that they continue to face globally, LCR Pride Foundation is asking everyone who submits a video to make a pledge for something they would like to change for the LGBTQ+ community.
The virtual march, which will be broadcast from LCR Pride Foundation's YouTube channel at 12pm on July 31, will comprise videos from members of the public, businesses and charities. To register and submit a video for this year's virtual Pride March please visit: https://www.lcrpride.co.uk/march/
Billy Hogan, Liverpool FC chief executive, said: "As a club through Red Together, we focus on integrating equality, diversity and inclusion into everything that we do and are fully committed to supporting our staff, players and fans. I am really proud of our continued involvement in the city's Pride celebrations, and I would like to thank our LGBT+ staff network and our supporters for the important role they have played in helping us to progress our equality, diversity and inclusion work further."
::
Bury-based fuel supplier Crown Oil is now running its entire fleet on renewable diesel fuel as it commits to reduce its direct CO2 greenhouse gas emissions by 90%.
The business, part of the £420m-turnover Crown Oil family of companies, believes it is the first supplier in the UK to run all of its oil delivery vehicles on hydrotreated vegetable oil (HVO) and has now called on the Government to introduce tax relief on fuels such as HVO to encourage greater uptake.
The family-owned business predicts a saving of around 3,080 tonnes of CO2 in 12 months from running its 85 delivery vehicles on HVO compared with standard diesel. To put this into context, one tonne of carbon dioxide is the average emission of one passenger on a return flight between Paris and New York.
Crown's fleet is made up of HGVs, pickups, trailers and vans which are all approved to run on HVO fuel without technical adjustments or any reduction in vehicle performance. HVO offers a fast and simple step towards net zero without the need for electrification or vehicle modifications, reducing net CO2 emissions by 90% and nitrogen oxide emissions by up to 27%.
Managing director, Matthew Greensmith, said it was important for Crown Oil to set the standard as it aims to become the UK's leading alternative fuels supplier. The move showcases the fuel's ability to perform faultlessly as a diesel alternative, he said, and will enable the business to significantly reduce its direct greenhouse gas emissions. Matthew said: "We can't expect others to make a change without leading by example, and we're proud to run our entire fleet on HVO. We believe we're currently the first and only UK supplier to power our vehicles with the renewable diesel and we hope it encourages businesses to go green with their fleets too."