'Death tech' start-up Guardian Angel secures £1.1m early seed funding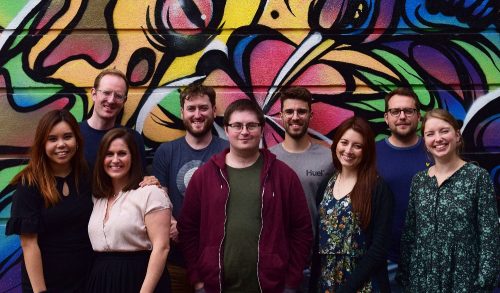 A Manchester-headquartered online platform that aims to simplify the bereavement process by connecting families, friends and funeral directors, has has secured £1.1m in an early seed round backed by GC Angels.
The fresh funding follows a strong six months with growth in revenue, people and customers growing to 100,000 across their services.
This round brings Guardian Angel's total funding to £1.6m in the last 24 months.
The £1.1m fund is an Early Seed Round led by impact investor Fair By Design, which view them as part of their mission to tackle the poverty premium.
Fair by Design are joining institutional investors Ascension Ventures, GC Angels, Accelerated Digital Ventures and key angel investors including Andrew Weisz (early Hopin investor) and Rod Bulmer who previously had executive responsibility for Co-op Funeralcare and Co-op Life Planning from 2014 to 2016.  Prior to that, Rod was Deputy CEO, Coop Bank.
Guardian Angel was conceived in 2017 following the unexpected death of founder Sam Grice's mother in a road accident.
Having been personally exposed to the end of life industry, the lack of digital efficiency became evident as he and his family struggled to coordinate the tasks and sudden influx of communications.
Sam said: "On top of the obvious grief and shock, I discovered that the end-of-life industry was expensive and difficult to navigate, especially in an intensely emotional time. The industry had been largely untouched by technological innovation and needed to rapidly modernise."
The investment will largely be used to help Guardian Angel launch a beta product – an online consolidated death planning tool covering everything from wills and life insurance to post-death support.
Around 3,000 users have already signed up to the tool which has been supported by large insurance and tech industry players including Berkshire Hathaway's GenRe and Covea Insurance.
The funding round will also be used to help with the expansion of its Manchester-based development team which it is hoping to double over the next twelve months.
Guardian Angel distributes their products directly to consumers and via business partnerships. They currently have around 100 partners distributing their services. This includes some of the country's largest charities, funeral directors and employers.
Sam said: "We're thrilled that this new round of funding will allow us to help more people navigate the messy world of planning for death.
"Sorting these things early makes things significantly easier for the people left behind after someone dies. I wish my family had access to something like this, and as a team we're proud to be offering more accessible and affordable planning tools to more people."
Jess Jackson, Head of Investment at GC Angels, said: "GC Angels was drawn to Guardian Angel by Sam's real passion to make a difference in an industry that so many have a negative experience with.
"Death tech is an area ripe for disruption, but also an area that many are afraid to approach. The team at Guardian Angel are committed to changing this.
"This funding round will support Guardian Angel to grow its development team in Manchester and further develop its death planning tool. That they have chosen Manchester to expand in is testament to the talented tech community we have here and I'm looking forward to seeing how the team goes on to support people across the country during such a difficult time."