People: DF Capital; Barclays; Grant Thornton; EY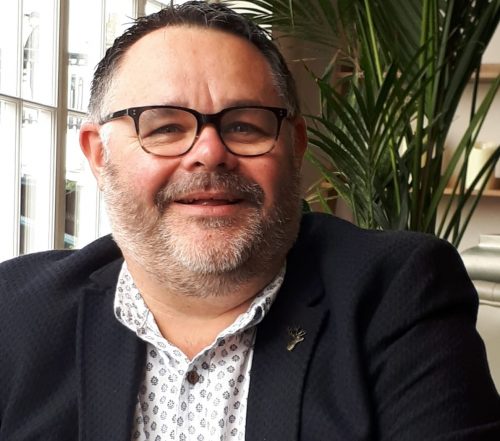 X

Register for free to receive latest news stories direct to your inbox
Register
DF Capital has announced it has appointed Richard Baxter as its director of credit, leading the business's first line credit underwriting and sanctioning, portfolio management and audit teams.
As part of DF Capital's senior leadership team, Richard will report into CEO Carl D'Ammassa and will be based at the company headquarters in Manchester.
Richard has more than 30 years' commercial, risk and business change experience, across the asset based lending (ABL), SME finance and the wider banking spaces. Richard joins from Aldermore where he led the portfolio risk team, covering the invoice and specialist finance product lines.
Before Aldermore he built a strong portfolio of experience at the Royal Bank of Scotland in its ABL, invoice discounting and working capital product divisions.
Richard Baxter said: "DF Capital is a growing influence in the SME finance market, with a clear sense of purpose. I am delighted to have the opportunity to support the business and help steer it towards ever greater success. DF Capital offers a compelling vision for the future and I am glad to be here."
Carl D'Ammassa, CEO, DF Capital, said: "Richard is renowned for his strong and supportive leadership style, as well as his commercial acumen, which has – through his career – unlocked growth in lending with a disciplined and effective approach to credit risk management.
"He brings valuable expertise, wisdom and a unique perspective that help us expand over the next few years. I'm confident his experience as well as his approach to leadership will complement the make up of our senior team and contribute significantly to the running of the company.
"I look forward to Richard's input as we continue our growth as a company."
::
Barclays has unveiled three new appointments to the Lancashire and Cumbria Corporate Banking team in its drive to be the first choice banking provider for businesses in the region.
Abigail Bailey, Christian Heywood and Imogen Cummins will be responsible for a portfolio of corporate clients and seeking to develop new opportunities across Lancashire and Cumbria as the economy recovers from the impact of the pandemic.
Abigail Bailey has worked at Barclays for 10 years, mainly covering Kendal and North Lancashire where she has built a strong network of contacts. She is most looking forward to working directly with clients in a patch more local to where she lives in the Lake District.
Christian Heywood joined the bank in 2016 as a higher apprentice in relationship management. In February 2020, he secured a full time role as a client solutions manager and is now looking forward to building relationships with his own portfolio of clients across Lancashire and supporting their business needs to enable growth.
Imogen Cummins graduated with a first class honours degree (BSc (Hons) in Banking Practice and Management from the London Institute of Banking & Finance. She has worked as a relationship support manager since September 2018 and recently looked after a hospitality & leisure portfolio supporting clients through the pandemic. She is looking forward to taking on a business development role, meeting prospects and building relationships externally.
John Stanworth, regional director for Barclays Corporate Banking in Lancashire and Cumbria, said: "I am delighted to welcome Abi, Chris and Imogen to the team, confirming our commitment to the area and strengthening our corporate offering in Lancashire and Cumbria.
"Despite the obvious economic headwinds corporates in the region have faced in the last 18 months, we are continuing to see a lot of activity driving demand for banking services, whether it's for mitigation against those risks or growth in new markets.
"Abi, Chris and Imogen all bring a wealth of knowledge and experience to help our clients face those challenges."
::
Grant Thornton UK has invested in its Northern tax team, announcing a trio of senior hires with a combined total of more than 50 years' experience, spanning specialisms that include corporate, private client, transfer pricing, and not for profit.
The move comes in response to growing demand from the firm's client base, who place a premium on the ability to access specialist tax advice in person in the North's core cities.
Abigail Davies is a transfer pricing expert who joins as an associate director. She has more than two decades of experience gained predominantly through in-house roles within engineering, financial services, and consultancy.
Also joining the team as an associate director is private client specialist Chris Mitchell, who has 15 years' experience advising entrepreneurial clients and owner-managed businesses. His expertise includes compliance, advisory and transaction work, exit and succession planning, and group reorganisations and structuring.
The third new hire is not for profit sector specialist Angela Forde. Over a career spanning more than 15 years, Angela has developed specialist experience in social housing and higher education. Her expertise includes cross tax compliance, tax implications of property developments and joint ventures, and capital allowances.
Grant Thornton has also recognised the progression of one of its key Northern tax experts, promoting Douglas Tailby to director. Douglas, who has been developing his career with the firm since he joined in 2011, specialises in corporate and international tax. He deals with transaction and advisory work for a range of clients, from owner-managed businesses to listed international groups.
The new hires take the Northern tax team's headcount to 183.
All will all operate pan-regionally, working from the firm's offices in Liverpool, Manchester, Leeds and Sheffield.
Rachel Engwell, partner and Northern head of tax for Grant Thornton, said: "Access to our global network is a major draw for clients. But many have also told us just how much they value the ability to access specialist tax advice, in person, in the UK, without jumping on the train to Euston.
"This demand, and our commitment as a firm to invest in talent, has driven our decision to bolster the Northern tax team; adding experienced professionals with deep expertise in a range of specialisms, to grow our capacity in these service lines.
"I'm also delighted to recognise the continued development of Douglas. He's been instrumental to both the team's strong fee growth, and to maintaining many of our long term client relationships, since joining us more than a decade ago."
::
EY has appointed one equity partner and eight associate partners in the North West from within EY, reinforcing the firm's continued investment in its regional business and commitment to nurturing homegrown talent.
Julia Lewis is a partner in the firm's consulting team in Manchester. She focuses on delivering large change programmes including finance transformation. Julia joined EY in 2019 and has 20 years of experience in global business services, including design, implementation and operation.
Prior to working for EY, Julia held roles at Xerox, Accenture, PwC, Tetra Pak, Premier Foods, SPX Corporation, Mouchel and Kier Group.
In addition to the new equity partner appointment, Nicola Bamford, Jon Spooner, Ben Robinson, Stephen Woodhouse, Colette Withey, Terry Seagreaves, Ehsan Ashraf and Mike Harvey have all been promoted to associate partner.
Nicola Bamford works in consulting, leading EY's local public services team in the North and specialising in the delivery of large scale transformation programmes. She joined EY 10 years ago and before this worked within local government for eight years.
Jon Spooner and Ben Robinson first joined EY as directors through the AgilityWorks acquisition in 2019. Jon's background is in supply chain, manufacturing and asset management. He is a SAP Architect who specialises in SAP-led technology transformation.
Ben's focus is leading clients through technology transformation programmes with a specific focus on the consumer products sector. Their promotions to associate partner reflect EY's investment in the further growth and development of its technology consulting business.
Stephen Woodhouse is a mid market private equity tax specialist, advising private equity houses and corporate clients on all aspects of acquisitions, disposals, IPOs and refinancing. Stephen joined EY in 2004 before moving to PwC for nine years, then returning to EY in 2018.
Colette Withey also works in tax, specifically within EY Law's legal advisory practice. She joined EY in 2017 and prior to this was a real estate partner at Addleshaw Goddard, where she spent 15 years in real estate advising on property investment, development and management. Her role at EY, leading the UK Commercial and Digital Law team, includes advising on a range of commercial and regulatory matters.
Terry Seagreaves is an associate partner within forensic and integrity services. He joined EY in 2003 and has more than 15 years' experience supporting clients to investigate allegations of misconduct and advises clients on the design and implementation of business conduct and frameworks.
Ehsan Ashraf is an associate partner with more than 11 years of experience supporting clients with their strategy and growth agenda. Ehsan re-joined EY in 2018 after two years in industry and is the consumer products and retail sector leader for the North within EY's markets and business development team.
Mike Harvey is an audit associate partner who joined EY in 2016, bringing with him more than 20 years' experience across accounting and professional services and expertise across UK accounting standards as well as international auditing standards.
Stephen Church, EY's North markets leader and office managing partner for Manchester, said: "Our continued significant investment in senior talent reflects not only EY's ambition in the North West but also our confidence in the long term outlook for the regional economy.
"Congratulations to Julia and to our eight new associate partners who have all worked exceptionally hard to achieve this career milestone. Their expertise and leadership will strengthen our footprint in the region and entry into the partnership recognises their outstanding contributions."
Nationally, EY is strengthening its UK partnership with 103 new equity partners – an increase of almost 60% compared with last year. This includes 65 partner promotions, which is the firm's largest intake of homegrown talent in the past 10 years, along with 38 external hires, taking EY's overall number of partners in the UK to 781.
Of the new appointments, 32% are women and 18% are from ethnic minority backgrounds, including one black partner.