Global manufacturer Kleen-Tex chooses Birchwood Park for European head office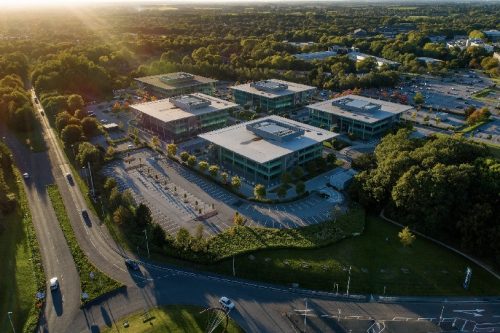 X

Register for free to receive latest news stories direct to your inbox
Register
US floor manufacturer Kleen-Tex has chosen Birchwood Park as its European headquarters.
Founded in the 1960's, Kleen-Tex's global headquarters is in Atlanta, Georgia, with its mats being found across the world – from the foyers of offices, banks, hotels and restaurants through to sporting facilities – including providing mats for the 2021 Champions League.
Following an extensive search, Kleen-Tex has chosen Birchwood Park from where it will expand into the B2C market.
The deal was secured in partnership with agents B8 Real Estate and JLL.
Gary Haynes, Managing Director of Kleen-Tex Europe, said: "Birchwood Park's proximity to two international airports, good rail links, as well as an excellent motorway network made it a clear choice for our new European headquarters – it's right in the heart of the North West – a long-standing home to the textile sector in the UK.
"One of the key reasons we chose Birchwood Park was with the wellbeing of our staff and customers in mind, something that we know Birchwood Park cares very deeply about.
"Our office is brand new and built to the latest standards, coupled with a vast range of amenities.
"We felt that the whole ethos ultimately matches our business objectives and aspirations – which are to provide a better work environment for each and every member of staff.
"Once lockdown restrictions are eased, we also look forward to inviting our international colleagues and enjoying all the benefits that Birchwood Park offers to its occupiers."
Martin O'Rourke, commercial director at Birchwood Park, added: "We're delighted to welcome another global manufacturer to Birchwood Park, and to be boosting our reputation within the region accordingly.
"Wellbeing is a priority at Birchwood Park, and it's great to our new occupiers recognise the solutions we have created to support company wellbeing strategy to benefit their staff.
"We look forward to showing it's colleagues the various amenities the park has to offer for them to enjoy!"