Acquisition for Palatine-backed tyre management specialist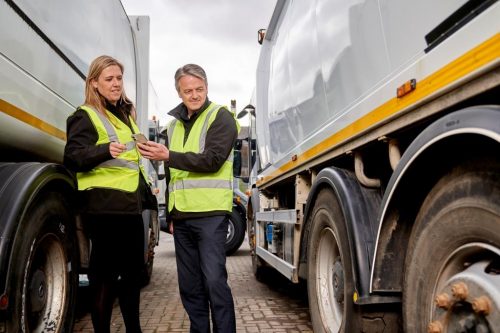 Palatine-backed Lancashire tyre management specialist DTM has acquired TyreWatch, Europe's market leading provider of real-time tyre monitoring technology.
Based in Basingstoke, TyreWatch provides digital tyre management services to monitor and manage the wheels and tyres of HGVs and public service vehicles.
Established in 2017, it has grown to support clients across the UK, Europe, the Middle East, Africa and Australia.
The acquisition strengthens Skelmersdale-based DTM's strategy to provide fleet customers with a tailored tyre management approach, using smart technology to predict and prevent potential roadside failure, reduce waste and improve fleet efficiency.
The addition of the TyreWatch and TrailerSmart technology bolsters DTM's offering by using "intelligent tyre solutions" to detect tyre issues before they become obvious at daily visual inspections.
This combination is well timed, as the industry's focus on safety and reducing environmental impact intensifies, and fleet managers seek partners who share their ambition to minimise cost and downtime, ensure driver safety and compliance, and support decarbonisation.
James Winterbottom, senior investment director at Palatine, said: "This acquisition represents an extremely exciting and natural pairing within the tyre management industry.
"Palatine is delighted to bring together the knowledge, experience and market-leading technology of these two businesses, while strengthening our own overall strategy of building businesses that achieve sustainability advancements alongside profitable growth."
John Matthews, managing director for DTM added: "DTM & TyreWatch have a shared strategy and passion to support our customers in increasing vehicle productivity, maintaining compliance and pro-actively minimising the environmental impact of their fleet operations through reduced waste and improved fuel consumption.
"Our customer-first ethos coupled with a strong team culture means the combined business will create further opportunities for customers, colleagues and suppliers and we are looking forwards to our next period of success."