COVID-19 has put the life science industry at the forefront of our minds – and we're here to support its growth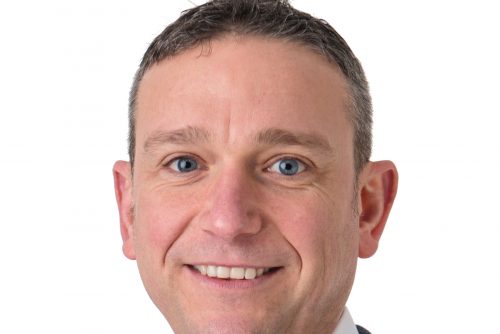 By Chris Swarbrick, senior director of debt finance at OakNorth Bank
The UK has a world leading health and life sciences ecosystem, driven by the close connections between investors, customers, collaborators, supply chains and innovators.
Its track record of scientific breakthroughs is evolving the next generation of life changing treatments, technologies and services.
COVID-19 continues to impact us all, but has played an important role in increasing awareness of the amazing work that goes on within the life sciences sector. Even before the pandemic, and the vaccinations that have been developed to tackle it, the UK's life sciences sector played a vital role in the economy, generating almost £81bn in annual turnover in 2019 and employing a quarter of a million people.
It makes for encouraging reading that the UK Government has a highly ambitious strategy to further boost our global standing within the industry, as a result of its plans to create a global hub for life sciences.
The UK is in a great position to make this happen, given it's powered by one of the world's best research and science bases, supported by top class universities, globally renowned clinical research, and, of course, the NHS.
All these factors, coupled with the fact that the UK comes only second to the US when looking at the level of government spending on health R&D, means there are plenty of opportunities for lenders to support what is such a vibrant industry.
Worldwide research into COVID-19 vaccines has boosted interest in a sector that was already on investors' radar which, in turn, is presenting lenders with a growing number of financing opportunities.
However, not every lender is in a position to help – life science companies have specialised space requirements, meaning providing funding for their real estate requires specialist knowledge.
At OakNorth Bank, we've fortunately had the opportunity to work with some of the UK's leading life sciences businesses. Earlier this year, for example, we provided a £44.4m loan to Bruntwood SciTech to support the development of vital new office and lab space.
Established in 2018 in a joint venture between leading regional property company Bruntwood and Legal & General, Bruntwood SciTech is dedicated to driving the growth of the UK science and technology sector. With a portfolio valued at more than £526.8m, totalling over 1.8m sq ft and home to over 500 science and tech businesses, the Bruntwood SciTech network includes nine sector-specialist campuses across Manchester, Leeds, Liverpool, Birmingham, Alderley Park – the UK's largest single-site life science campus, and most recently Melbourn Science Park in the heart of the 'golden triangle'.
Our bespoke facility is being used to support the development of two new office and lab locations in the West Midlands: Innovation Birmingham the region's leading digital tech campus situated in the heart of the city's Knowledge Quarter, and Birmingham Health Innovation Campus, co-located with the city's universities and NHS hospital trusts which is set to become a world leading healthcare technologies campus.
We're delighted to be supporting a business that's championing the UK's science and technology sector by providing them with the specialist, high quality workspaces and wraparound support they need.
With the Government's Industrial Strategy and 'levelling up' agenda focusing heavily on the transformative capabilities of the UK science and technology sector, we expect space, particularly in Birmingham, to be in high demand.
Looking forward, we're very keen to build on our recent transaction with Bruntwood SciTech and do more within the life science sector, supporting some of the most exciting and innovative businesses in the UK through our specialist finance facilities.
The UK is set to strengthen its thriving, well structured and commercial-minded life science industry, and OakNorth Bank is here to support it.
If you're an experienced operator within the life sciences sector and think we can support you with your future growth ambitions, please get in touch – chris.swarbrick@oaknorth.co.uk