City round-up: Moneysupermarket.com; AJ Bell; Norcros; Strix Group; Unilever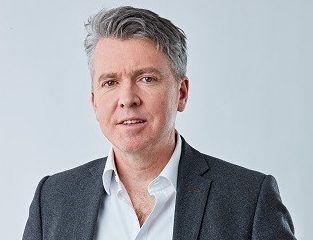 Price comparison website, Moneysupermarket.com, said it was on the road to recovery to what should be a normal year of trading in 2022.
Announcing its interim results for the six months to June 30, today, the business, based in Ewloe, near Chester, revealed an 11% fall in group revenues of £162.3m, while pre-tax profits fell from £51.4m to £37m.
Net cash rose 17% to £8.8m, while the interim dividend remained static at 3.1p per share.
The group said its strategy implementation is on track with good progress made in attracting customers more efficiently and improving its data infrastructure.
Chief executive, Peter Duffy, said: "I'm delighted that we have again helped millions of UK households save on their bills, while providing valuable financial information and tools through these uncertain times.
"Strategic improvements to the business are progressing well, delivering good margin gains.
"Our markets are still on the road to recovery ahead of what should be more normal trading conditions in 2022. Cash generation remains strong, with the dividend reflecting our confidence in the business and opportunities ahead."
Looking ahead, the group said its markets are recovering at different rates. In Insurance its channels, excluding travel, have returned to more normal trading conditions.
The group anticipates continuing gradual improvement in money this year. The expected increase in the energy price cap in October should improve customer savings levels, assuming wholesale energy prices decline. On this basis the board said it is confident of delivering market expectations for the year.
::
AJ Bell, the Manchester-based investment platform, released a trading update for the third quarter to June 30, today, that revealed total customer numbers increased to 368,033, up 30% over the past year and six per cent in the quarter, with total net inflows in the quarter of £1.8bn, compared with £1.2bn in 2020.
Total assets under administration (AUA) increased to £70.4bn, up 30% over the past year and eight per cent in the quarter. Over the same quarter the FTSE All-Share Index rose by 4.8% and MSCI World Index rose by 7.2%.
The platform business saw continued organic growth in customer numbers, net inflows and AUA: Total platform customers grew by 21,023 in the quarter to close at 353,299, up 32% over the last year and six per cent in the quarter
Platform net inflows increased by 40% over the prior year to £2.1bn, against £1.5bn in 2020. Platform AUA closed at £63.1bn, up 32% over the last year and nine per cent in the quarter
For AJ Bell investments, assets under management increased to £2bn, up 186% over the last year and 43% in the quarter. Total net inflows in the quarter were £524m, including a one-off inflow of £253m. Underlying net inflows in the quarter were £271m, up 115% on the prior year.
Chief executive, Andy Bell, said: "Our easy to use, low cost platform continues to drive our strong organic growth in both the D2C and advised markets, with platform customers up 32% over the year and net inflows up 40% compared to our third quarter last year. This helped total assets under administration hit the £70bn mark for the first time. Our investment business also performed well with assets under management reaching the £2bn milestone just six months after passing £1bn.
"In the D2C market our growing brand awareness, award winning platform and competitive charges have driven customer growth of 42% over the past year. In the advised market, third quarter platform inflows were up 57% compared to the prior year. The introduction of simplified pension options is proving particularly popular with advisers as it provides them with different price points and flexible investment options to cater for a diverse range of client needs.
"We also continue to see strong demand for our in-house investment solutions. There is growing awareness amongst financial advisers of the value and performance that our managed portfolio service is delivering to their clients and our multi-asset funds continue to prove popular with advisers and retail customers alike."
He added: "As we head into the final quarter of our financial year, we remain focused on providing an excellent service to our customers and continuing to support our people as we navigate the current wave of the pandemic. Looking further ahead, the structural growth drivers for our sector remain strong and we are well placed to deliver further growth across our platform."
::
Wilmslow-based bathroom supplies group Norcros, has suffered a major shareholder revolt over executive pay proposals.
At its AGM yesterday, the firm, which owns Nuneaton-based Triton and Stoke-based Johnson Tiles and Norcros Adhesives, saw more than 30% of shareholder votes go against a resolution to approve directors' pay, with just under 70% in favour.
The moves comes after a period of recovery for the firm. In the UK, revenues almost doubled for the 13 weeks to July 4.
A statement from Norcros said: "The Remuneration Committee and board are obviously disappointed with the outcome of the voting on the remuneration report. Whilst we believe our executive remuneration arrangements are fully aligned with our Directors' Remuneration Policy, which was approved by a significant majority of our shareholders at our 2020 AGM, we place great value on direct engagement with and feedback from our shareholders. We will continue our active dialogue with shareholders; particularly those who decided to vote against this resolution to understand more fully their views.
"We will publish an update on that engagement and on any action taken as a result of this within six months of the AGM, in accordance with the UK Corporate Governance Code."
::
Strix Group said it will deliver revenue growth of approximately 30% for the group in 2021.
The Isle of Man-based business specialises in temperature control systems for kettles, but has diversified into water purification and disinfection solutions in the livestock farming industry in China.
In a trading update today for the six months to June 30, it said it has experienced positive trends and momentum in the first half of 2021 and will deliver revenue growth of circa 50%, compared with the COVID-affected prior year, and remains confident that it will deliver revenue growth of around 30% for the group in 2021.
The kettle controls category continues to perform strongly, particularly within the regulated segment and a positive order book gives management confidence for the second half of 2021 and beyond.
In the water category, the sales of its new products are accelerating with additional product launches from its LAICA range that have already been implemented during the period.
The group's HaloPure technology is gaining wider recognition by the market and, in addition to securing two contracts at a regional government-owned livestock company in China, the group has reached an agreement with a leading global company of poultry feeding systems to mutually promote the HaloPure product and any relevant technical support in the Chinese market. This provides further confidence that the group will secure 10 installations this financial year, which demonstrates the continued focus on commercialising this important product.
The new manufacturing operations in China continue to make excellent progress and remain on target and budget to be fully operational by August, as originally scheduled. Ninety per cent of the assembly lines have now been moved and the commencement of the production lines have begun successfully. The company is particularly proud of this achievement to date given the backdrop and impact of the global pandemic.
Strix said it remains in a strong position to continue to deploy capital consistent with its allocation of capital priorities and is focused on investing in compelling growth opportunities, in particular on new product development and commercialisation strategy that supports the medium term growth ambition of the group. In addition, the company continues to seek acquisition opportunities of niche technologies that will add value across the group.
Net debt – excluding the impact of IFRS 16 lease liabilities – as at June 30, 2021, is £51.6m.
Chief executive, Mark Bartlett, said: "Overall, I am confident that the positive trends in current trading and momentum so far in H1 2021 mean that we anticipate delivering revenue growth of circa 30% for the group in 2021 which also underpins our confidence in achieving our medium term target to double the group's revenues over the next five years."
::
Food and home and personal care group Unilever saw first half turnover increase by 0.3% to €25.8bn, including a positive impact of 1.4% from acquisitions net of disposals and negative impact of 6.1% from currency related items, it revealed today.
Pre-tax profits fell by 3.6%, from €4.533bn to €4.369bn.
The group achieved free cash flow of €2.4bn, compared with €2.9bn in the first half of 2020. A quarterly shareholder dividend of €0.4268 per share and share buyback programme of up to €3bn is under way.
Chief executive, Alan Jope, said: "Unilever has delivered a strong first half, with underlying sales growth of 5.4% driven by our continued focus on operational excellence.
"We are making good progress against the strategic choices outlined earlier this year, including the development of our portfolio into high growth spaces. Prestige Beauty and Functional Nutrition grew strongly and we recently announced the acquisition of digitally-native skin care brand Paula's Choice."
He said the operational separation of the Trafford Park-based tea business is substantially complete, adding: "Our ecommerce business grew 50% and the channel now represents 11% of sales.
"Competitive growth is our priority, and we are confident that we will deliver underlying sales growth in 2021 well within our multi-year framework of 3-5%, despite more challenging comparators in the second half.
"We have seen further cost inflation emerge through the second quarter. Cost volatility and the timing of landing price actions create a higher than normal range of likely year end margin outcomes. We are managing this dynamically and expect to maintain underlying operating margin for 2021 around flat."
Unilever has several operations in the North West, including a home and personal care manufacturing site at Port Sunlight, Wirral, and a detergents plant in Warrington.
The Warrington detergents plant is earmarked for closure later this year, with the loss of more than 100 jobs, following a strategic review.
Russ Mould, investment director at Manchester investment platform AJ Bell, said: "Unilever's first half results followed a similar pattern to a lot of recent corporate updates. Yes they are enjoying a surge in demand, but their ability to fully benefit from this surge in terms of profit is being compromised by rising costs.
"This also demonstrates some limitations on the pricing power of the company's brands given it has not been able to pass on all of this extra cost to the consumer. The best Unilever can hope for is that it can keep operating margins flat for the remainder of the year.
"However, the strong sales performance does show that the company is well positioned against the current backdrop with its combination of cleaning and hygiene products alongside comforting household favourites which we have all reached for during the pandemic.
"Unilever is also streamlining its operations, separating out its tea and smaller beauty and care brands as it looks to focus on the really strong parts of the business. The surge in infections in the developing world is unhelpful to Unilever given its strong emerging markets footprint.
"Unilever has made a big play of its ESG credentials, however, the recent decision by the independent board of its Ben & Jerry's ice cream brand to stop sales to Israeli settlements in the occupied Palestinian territories, and the furious response it has triggered from Israel's government, shows there can be costs to taking a stance."