Home Care group secures £2m invoice finance package in plan to double in size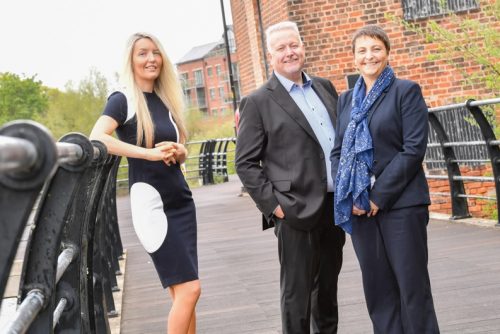 North West home care company Alcedo Care Group has secured a £2m funding facility with merchant banking group Close Brothers to support its growth plans for the rest of this calendar year.
The invoice discounting facility will help release additional working capital for the ambitious home care provider, providing the necessary finance to take the business to the next level and achieve its objective of doubling in size before the end of this year.
Alcedo Care has already demonstrated considerable success, expanding at pace and opening six new offices in the past 12 months alone.
The additional funding will support the business further as it continues to recruit, invest in the development and training of its valued team and open an additional five offices in the next six months.
The deal with Close Brothers Invoice Finance will help Alcedo Care achieve three key performance aspirations before the end of 2021: To double annual turnover from £10m to £20m, to double weekly client care hours from 10,000 to 20,000 – with the aim of delivering 2.5million annual care hours by 2025 – and to increase the size of its team by 40% to nearly 1,100 employees.
Managing director, Andy Boardman, said: "We're delighted to partner with Close Brothers on this dedicated funding facility that will help support our expansion plans and enable us to achieve our growth objectives at pace.
"Close Brothers understands fully our aspirations to become the definitive provider of choice for home care in the North West and those looking to remain independent in their own homes."
Regional sales director at Close Brothers, Kate Prince, said: "Alcedo Care is such a special business with a unique proposition driven by the passion of Andy and Jo Boardman who have created a strong positive culture based on genuine care for their home-based clients and employee team. We're delighted to be able to provide finance in support of their goals and are confident that they will soon become one of the leading players in the market."
Established in 2017, Alcedo Care continues to expand at pace and boasts a 700-strong team of carers. It operates out of nine North West offices including Chester, Southport, Blackpool, Preston, Lancaster, Liverpool, Wigan, St Helens and Bury.