People: PwC; The 79th Group; Bridge Insurance Brokers; Redmoor Health; Maple Grove Developments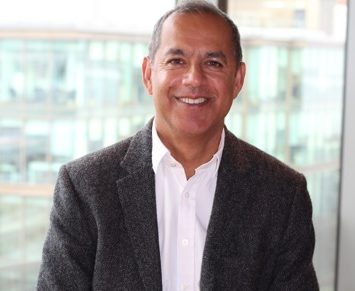 X

Register for free to receive latest news stories direct to your inbox
Register
As part of its continued commitment to increase the capability and level of specialisms across the region, PwC has announced a raft of senior promotions across its Northern practice.
In total, with effect from this month (July), PwC North has promoted 352 members of staff with 23 directors, 57 senior managers and 105 people being promoted to manager roles.
As part of this commitment to building a workforce of the future it has also promoted 167 people to senior associate.
The promotions span right across lines of service including audit, tax, deals, consulting, risk, and cross loss responsibilities, with promotions being spread across the firm's Manchester, Leeds, Bradford and Newcastle offices.
The 23 new director promotions were, Ben Ferguson (deals), Charlotte Kennedy (audit), Sarah Robinson (tax), Tom Dodd (audit), Vicky Hatton (deals), Chris Monk (risk), Ciaran Redmond (tax), Grant Shipway (consulting), Helen Smuts (audit), Henry Kirby (audit), Jocelyn Sheriff (IFS), John Harding-Harding (deals), Kirsty Luke (audit), Kris Overlunde (Risk), Matt Forester (deals), Michael Hope (tax), Peter Stephenson (deals), Rachel Heinghington (deals), Rob Pritchard (deals), Usman Choudrey (tax), Kate Campbell (deals), Patrick Burn (tax) and Toni Alderson (audit).
These promotions further build on the appointment of six new partners across its northern practice announced early this month: Jane Steer, Steve Mills, Laura Nadal, Simon White, Nicola Turner and James Geldart.
Armoghan Mohammed, PwC's regional chair for the North, said: "We have a huge amount of talent in the North, and one of the favourite parts of my role is helping create opportunities for our people to progress. It strikes right at the heart of our focus on social mobility, retaining talent and creating a framework where people know they can build a successful career whilst remaining in the region.
"I want to congratulate all our new promotes and know they will make a tremendous difference to supporting our clients and communities in the North."
::
The former chief executive of Britain's nuclear safety regulator, Adriènne Kelbie, has joined the board of the growing asset management operation – The 79th Group – as a non-executive director.
She brings more than 25 years of leadership experience in high profile public sector organisations, including community funding, local government, safeguarding and criminal records.
Her most recent position was with the UK's Office for Nuclear Regulation, recognised as one of the foremost such bodies worldwide. Under her leadership it gained international credit for its effective stakeholder engagement, strong international contribution and enabling regulation, as well as winning several awards, recognising exceptional staff talent and development.
Adriènne was appointed a CBE in the Queen's Birthday Honours List last year, for services to the nuclear industry and to diversity and inclusion.
She said: "These are exciting times for The 79th Group and I am delighted to be joining the company at such a key stage in its growth. I look forward to working closely with the team, to support significant growth and change."
David Webster, chairman of Burscough-based The 79th Group, which he established 30 years ago, said: "We could not have a better person on board to advise us on making sure we enable our people to achieve their full potential, helping to support our investors, partners and clients and grow our business."
The 79th Group includes high end residential development company, 79th Luxury Living, a residential and commercial letting business and precious metals division, Lusso Tesoro, which has recently acquired several gold mining concessions in north eastern Guinea.
::
Bridge Insurance Brokers has expanded its real estate team with five new appointments and an internal promotion.
Bringing a combined expertise of 90 years are Mark Ruding, who joins as a claims executive, while Hayley Smith joins as a trainee client service executive. Rob Naylor has been appointed as an account executive to offer his expertise in the busy OCIP division. Natalie Riley joins as a senior client service executive and Max Whitter has been appointed as a client service executive.
All five will be based in the Manchester headquarters but operate all over the UK, liaising closely with the company's London office. Heading up the newly expanded team is Carrie Arnold, who has been promoted from account executive to head of real estate and will report to director Mike Regan.
Carrie said: "We have a mix of exceptionally talented and experienced staff members combined with new fresh talent, who will benefit from the exceptional training here at Bridge. It's an exciting time for real estate throughout the UK, particularly here in Manchester, where we support a number of high profile clients in their projects."
Mike Regan said: "This newly expanded team can offer our clients the specialist advice and care needed to insure their properties and projects comprehensively – and to assist them in the promotion of positive risk management strategies. We're delighted to welcome everybody to the business."
Bridge Insurance Brokers was set up in Manchester more than 50 years ago and operates out of its head office on Charlotte Street, with a second office in the City of London. The company now employs more than 120 people and has recently started welcoming them back to the office post-COVID.
::
Health tech agency, Redmoor Health, is preparing to move into new offices as it targets £5m turnover inside three years, and has announced four new appointments.
The firm has taken office space at Strawberry Fields Digital Hub in Chorley, where it will offer its specialist services in supporting health and social care staff to deploy technology, having seen a huge surge in demand for its services during COVID-19.
The company is helping Zoom as the tech giant rolls out its technology across the NHS and has signed a contract with London Ambulance Service to provide training to their staff in Microsoft Teams and Office 365.
Marc Schmid, who founded the business in 2017, said the company was on track to hit a record turnover of £2m this year and was targeting growth to £5m by 2024.
As part of its growth strategy the company is expanding into supporting the local government sector and has made four new appointments, taking the workforce to 20.
Charlie Brooks joins as marketing officer, Alison Schmid has been recruited as corporate director, Vicky Lyon has been appointed project assistant and Lynn Tomlinson is a training advisor.
Mr Schmid said: "In the last six months we've run 203 workshops compared to 180 in the whole of 2020 and had 2,555 attendees. We've also worked with over 650 GP practices. Moving to Strawberry Fields is the next step in our journey as we look to grow turnover from £2m to £5m in three years."
::
Maple Grove Developments has announced the appointment of James Scott from Muse as the company's new development director.
James joins the development arm of Preston-based Eric Wright Group from Muse's Leeds office where he spent the past seven-and-a-half years working across Muse's development portfolio.
During his time there, James was responsible for the delivery of Logic, a 1.2 million sq ft industrial scheme in Leeds, as well as Merchant Gate in Wakefield and a number of other projects including Granary Wharf, Leeds, Doncaster Civic and Cultural Quarter and 365 in South Shields.
At Maple Grove James will lead on new development opportunities across the North as Karen Hirst, managing director at Maple Grove, said: "We pride ourselves on the long term partnerships we have developed across the public and private sectors. James has extensive experience in delivering major schemes and, in particular, in leading on multi-phased logistics schemes, which will be of great value as we bring forward projects such as Lancashire Central."
James said: "Maple Grove is a highly responsible developer with very similar values to Muse. From a social value perspective, I've always admired the authenticity of Eric Wright Group as being wholly owned by a charitable trust and I look forward to working on the new development projects coming through the pipeline and, leaning on my experience, increasing Maple Grove's presence in North West and Yorkshire."