Bodycote raises full year guidance as markets improve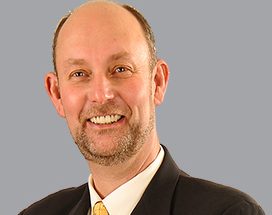 Bodycote has returned to profit, it revealed in interim results to June 30, today.
The Macclesfield-based provider of heat treatment and specialist thermal processing services turned a £3.8m pre-tax loss last year into a pre-tax profit of £40.5m this year.
Revenues rose from £306.7m to £312.9m and the business said it had £78m net cash from operating activities.
Bodycote is on track to deliver £20m net restructuring cost savings in 2021.
Chief executive, Stephen Harris, said: "Bodycote's headline operating margin, at 15.6%, has recovered strongly, boosted by good operational performance and net savings from the 2020 restructuring programme. AGI margins are above 20% for the first time, while ADE margins have also improved over the previous half year.
"Revenues in the Automotive and General Industrial market sectors have shown good recovery, even if end market performance has been held back by the global chip shortage and supply chain constraints more generally.
"Civil Aerospace revenues are yet to rebound and, while prospects for this recovery continue to improve as civil air traffic returns and the OEMs (original equipment makers) increase production rates, no material increase in our business is expected in 2021."
He added: "We expect growth to accelerate once short-term supply chain disruptions are eliminated in the Automotive and General Industrial markets and Civil Aerospace begins its upward climb, but none of these effects are expected to be material until 2022.
"However, the benefits of our 2020 restructuring programme continue to build and Bodycote is well placed to capitalise on increases in revenues as they occur. Given the developments in the first half and the anticipated second half performance, we now expect to deliver a result in the upper half of the range of expectations."
Forecasts for the headline operating profit range from £91m to £104m.