Tributes pour in following sudden loss of Bolton Council leader David Greenhalgh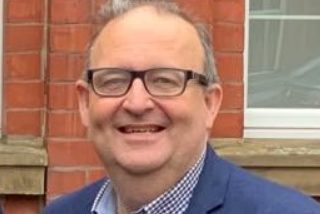 X

Register for free to receive latest news stories direct to your inbox
Register
Tributes have been paid to Bolton Council leader, David Greenhalgh, who passed away in hospital yesterday (July 29).
Today's Greater Manchester Combined Authority meeting has been postponed as a mark of respect.
Cllr Greenhalgh, 53, was the town's first Conservative leader in four decades after the party took control of the town hall in 2019.
A former antiques dealer and talented singer, Mr Greenhalgh became unwell and was admitted to hospital last week. It is understood he passed away while awaiting treatment.
As a mark of respect the town hall flag was lowered to half mast last night.
A joint statement by Bolton Council's deputy leader, Cllr Martyn Cox, and council chief executive, Tony Oakman, said: "We have just learned the very sad news that Bolton Council Leader, Cllr David Greenhalgh, has passed away.
"David served as a local councillor in Bromley Cross for many years, becoming council leader in 2019.
"He was greatly respected and had many friends both in the town hall and the wider Bolton community.
"As an individual he will be greatly missed by many, and it will take some time to come to terms with our sudden loss.
"Our thoughts at this time are with those closest to him."
Former Bolton Conservatives leader, Cllr John Walsh, said: "David has given so much of his time in recent months and years.
"I remember him when he joined the council. He quickly threw himself into the range of council work, sitting on committees and case work. I hope the Conservatives continue to build on the foundations he has laid."
Cllr Nick Peel, leader of the Labour group, said: "It is with the greatest shock and sadness to learn the news of the passing of the leader of the council, Cllr David Greenhalgh. Despite our political differences, I always found David to be a good humoured and conscientious person.
"I will miss his mischievous and playful sense of humour, which was often a welcome break from the seriousness of politics.
"David has been leader during the pandemic, one of the most challenging times for this borough, and I know that he worked long and hard hours on behalf of us all, with little regard to his own need for time off. For his service, we offer our thanks. May his soul rest in peace."
MPs from across the borough also added their own tributes. Chris Green, Bolton West MP, said: "David Greenhalgh has always been a great champion of and for the people of Bolton. His death comes as a terrible shock but the wit, wisdom and charm that took him from the West End stage to lead the ensemble in our town hall will always be remembered and cherished.
Bolton South East MP Yasmin Qureshi said: "I am saddened to hear of the loss of Cllr David Greenhalgh. Despite our political differences, he was clearly driven by public service and a drive to make Bolton a better place.
"He led the borough through one of the most challenging periods of history and everyone in Bolton is indebted for his work. My heart goes out to his family during this difficult time."
And Bolton North East MP Mark Logan said: "What words can I use when Bromley Cross and Bolton has lost its greatest son? It is only really emotion that can capture the loss that so many people will feel across the town. My thoughts are with all friends, loved ones and people who knew David."
Housing Secretary Robert Jenrick paid his own tribute, saying: "I'm deeply saddened to hear of David Greenhalgh's death. David was a tireless campaigner and champion for Bolton, never more so than during the pandemic. He was kind, generous and a true public servant."
And Manchester City Council leader, Sir Richard Leese, said: "It's with shock and sadness that we hear of the death of David Greenhalgh this evening.
"Although we did not share the same political beliefs, David was always a decent and hardworking colleague in the Greater Manchester community who worked passionately for the people of Bolton.
"Our thoughts are with his family at this difficult time."
Greater Manchester mayor, Andy Burnham reacted to the news, saying: "We are all deeply saddened by the loss of our colleague and friend, councillor David Greenhalgh.
"David was Bolton through and through – a much-loved local son and fearless champion for his town.
"When fire devastated The Cube in Bolton Town Centre in 2019, David was immediately on site and led from the front. He has done the same throughout this most challenging of times, standing up for his beloved Bolton but also for the rest of Greater Manchester.
"As Greater Manchester's Culture Lead, David has been a passionate advocate for our arts organisations, steering them carefully through the challenges of the pandemic.
"We will be postponing tomorrow's meeting of the Greater Manchester Combined Authority as a mark of our respect for David, his family and friends. The whole of the Greater Manchester family sends our deepest sympathies to them at this difficult time."