People: Essar Oil (UK); Sheila Bird Studio; Key Group; Time Finance; Charles Stanley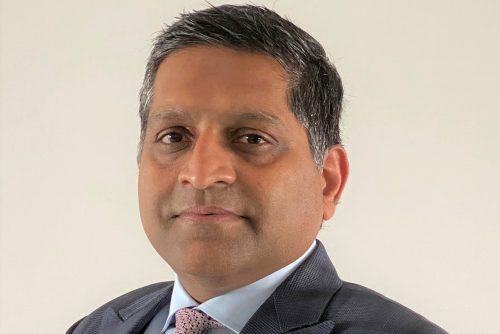 X

Register for free to receive latest news stories direct to your inbox
Register
Essar Oil (UK) (EOUK)has announced the appointment of Deepak Maheshwari as its chief executive.
EOUK's Stanlow manufacturing complex in Cheshire is a key strategic national facility, annually producing more than 16% of the UK's road transport fuels.
Deepak joins EOUK, an important asset in the energy portfolio of Essar Global Fund, at a transformative juncture as it accelerates its transition to a 'Low Carbon Energy Provider' of the future.
As CEO, Deepak will work closely with the EOUK board on the delivery of a number of strategic energy transition projects which are aimed at making Stanlow a green refinery to meet the post-carbon needs of a progressive UK.
Amongst these are HyNet – a low carbon hydrogen energy and carbon capture project – which will transform the North West of England and North Wales into one of the world's first low carbon industrial clusters, together with the building of a biofuels business which will include production of both renewable diesel and sustainable aviation fuel (SAF).
With more than 25 years' senior leadership experience, across the utilities, energy, and infrastructure sectors in Europe and Asia, Deepak will lead an experienced management team and further strengthen corporate governance within the ESG framework.
Most recently, Deepak was CFO and head of strategy at Adani Ports and Special Economic Zone, India's largest commercial multi-port operator. He was previously CFO of Essar Energy.
EOUK chairman, Prashant Ruia, said: "We are delighted to welcome Deepak to EOUK. His immense corporate experience will prove invaluable during such an important period of growth for the company, which is aiming to be a leading player in the transition towards a sustainable society by delivering cleaner energy solutions."
Deepak Maheshwari said: "I am delighted to be joining EOUK as chief executive officer and look forward to building on the impressive legacy that Essar colleagues have created. The UK's green economy continues to develop and flourish and the board and I will work hard to ensure EOUK sits at the fulcrum of the UK's sustainable, low carbon future."
::
Independent design group Sheila Bird Studio has expanded its team with the appointment of senior designer Georgia Ingleton.
Georgia has more than nine years' experience within the design industry and has spent the past seven years working on a range of different hospitality and retail projects. She joins from Manchester-based design studio, Phaus.
Jon Humphreys, creative partner and co-owner of Sheila Bird, said: "We are thrilled to welcome Georgia to the Sheila Bird family. Her talent and positive attitude are a great fit for our studio and the clients that we work with. I know she will bring great energy to the team, and she has some fantastic ideas."
This latest appointment will help Sheila Bird Group to continue to expand its portfolio of work, advising landlords and developers on the spaces of tomorrow, as the North West begins to emerge from the pandemic.
Georgia will work with the team to generate new concepts and design solutions for a wide variety of clients, including a new Italian restaurant and deli, as well as a new food hall in Manchester.
She said: "I'm really excited to be jumping on board with Sheila Bird Studio. The team's essence of breathing life and soul into every project it turns its hand to has been apparent from the get-go and is what attracted me to a career at the company.
"I'm a real people person, so I can't wait to meet everyone and get stuck into some new and exciting projects, working collaboratively on the creation of new and inspiring spaces that always put people at the forefront."
Manchester-based Sheila Bird Studio is an independent design group specialising in brand, architecture and interior design, driven by the primary goal of creating inspired spaces with purpose.
::
Preston-based Key Group, the specialist provider of financial solutions to the over-55's, has appointed Jonathan Valentine as corporate business development manager to develop new corporate relationships as well building on existing ones.
Jonathan brings with him 25 years' worth of experience in financial services and corporate business development gained across a wealth of businesses, including Mastercard, VISA and Barclays Bank.
A key part of Jonathan's role will be developing new relationships with those businesses looking to operate within the later life sector and to continue to provide high quality service to Key Group's existing corporate partners, building on opportunities for both parties.
Jonathan will report into Jason Ruse, business development director at Key Group, who said: "We are delighted to welcome Jonathan to the group. As an organisation, Key Group have a range of offerings to suit a wide range of partners and his addition will help the team further as we look to build new relationships while strengthening existing ones. I look forward to working with Jonathan and leveraging the wealth of experience he brings to our team."
Jonathan said: "With the later life lending market continuing to grow despite the pandemic, it is a really interesting and exciting time to join this sector.
"We know that more people than ever before will need to look at housing equity in later life and I am delighted to be in a position to help support our partners as they help to make sustainable long term choices for their clients and business. I look forward to working with Jason and the team as we help more people realise these opportunities.
::
Time Finance has appointed Samantha Leith as business development manager in its invoice finance division.
Samantha joins the Manchester business with more than 10 years' experience, having gained valuable experience in a variety of client management roles before moving into sales. Samantha started her career as a credit controller at Bibby Financial Services, before moving on to become a relationship manager at Aldermore and managing a broad portfolio of clients.
Most recently, she secured a role in business development with Siemens, supporting UK SME owners access the finance solutions they need to achieve their growth plans. With a proven track record behind her, Samantha joins the Time Finance team and takes on responsibility for building and maintaining strong introducer relations while expanding their invoice finance offering in the East Midlands and surrounding areas.
Samantha said: "I am absolutely delighted to be joining Time Finance at what continues to be a crucially important time for SMEs. The economy was hit hard by the pandemic, and with small businesses at the backbone of that, it's vital that we help as many firms as possible access the funding support they need to recover, innovate and grow. I'll be using my experience to continue building strong intermediary relationships and packaging flexible invoice finance facilities."
Time Finance's recent survey revealed that 40% of SMEs are looking to bring fresh talent into their business and its own invoice finance division is no different. Samantha's appointment follows a number of other announcements over the past two months, including Ed Rimmer's appointment as permanent CEO, Simon Holian and Rob Walters as business development managers, and Adam Shakespear who joined as a business development executive.
Phil Chesham, head of invoice finance, said: "It's a pleasure to welcome Samantha to our growing team. It comes at an opportune time where demand for finance is high – with a national sales presence we can react to opportunities swiftly and ensure businesses get the funding solutions they need to grow and thrive. We're positive Samantha will be a great addition."
::
Wealth manager Charles Stanley has announced the appointment of David Pederson as director of investment management services (IMS) – branches.
David is an experienced wealth management professional and joins Charles Stanley from Brown Shipley where he was head of international office and led the international team in developing both domestic and international client relationships. In a previous role, Dave was at Lloyds Banking Group where he ran multiple branches as local director of the North region.
Reporting into Ian Sackfield, managing director of investment management services, David will be based in Manchester and will play a key role in leading the regional network of branches, with a strong focus on growth and developing new and existing professional and private client relationships to further build Charles Stanley's presence in the respective regions.
Ian Sackfield said: "David is a fantastic addition to our team and his commercial focus, alongside his broader operational and enterprise risk experience, will be valuable assets to Charles Stanley. His impressive track record of leading teams to develop and build strong client relationships, alongside his experience delivering several transformation programmes, will be instrumental to the team as IMS focuses on driving business development, productivity, and growth."
David Pederson, director of IMS – branches at Charles Stanley, said: "Charles Stanley has an excellent reputation and is highly regarded by clients for the highly personal service it provides, often across multiple generations. I look forward to working with the wider team to continue the strategic growth of Charles Stanley's regional network to help bring our services to more clients across the UK."