Glass giant sees first quarter improvements as markets show uptick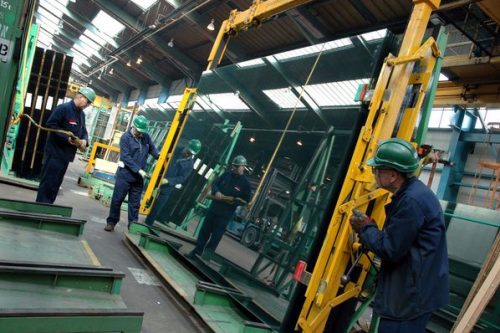 St Helens glass maker Pilkington's Japanese parent, NSG Group, has achieved a sharp rise in first quarter revenues, and has returned to a pre-tax profit.
Sales to June 30, were £967.88m, a 61% improvement on the previous year, while a pre-tax profit of £36.24m compared with a pre-tax loss of £97.65m in the same quarter last year.
However, NSG has decided not to pay a dividend to shareholders.
The global glass giant is forecasting turnover of £3.67bn for the full year, and pre-tax profits of £124.53m.
Announcing the results, the group said its markets continued to recover from the COVID-19 pandemic during the first quarter of fiscal year 2022, although the strength and speed of recovery varied between businesses and regions.
In almost all areas however, market conditions were better than experienced during the first quarter of the previous year, where the group's markets suffered the effects of widespread lockdown conditions.
Architectural markets were substantially above the previous year in many areas, particularly in Europe and South America.
Demand for solar energy glass was also positive.
Automotive markets were negatively affected by a shortage of component parts used in vehicle manufacturing, particularly computer chips. This curtailed levels of vehicle build, with a corresponding negative impact on demand for the NSG's products.
Overall, demand was still much improved from the previous year, however.
The automotive sector accounted for the majority of improvement in the group's total revenues.
Technical glass markets were generally favourable, with demand for the group's products improving across many areas.
A net exceptional costs of £1.09m significantly below the previous year figure of £75.5m, which included exceptional costs arising from the COVID-19 pandemic.