Plugging the 'innovation gap' in the race to Net Zero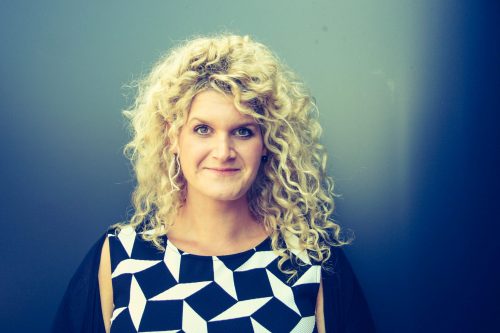 X

Register for free to receive latest news stories direct to your inbox
Register
By Sarah Novotny, Head of Digital, Creative and Tech, and Amy House, Head of Green Tech and Services, at GC Business Growth Hub
The transition to a net zero economy is one of the greatest challenges humanity has ever faced.
Here in Greater Manchester, we are aiming to achieve net zero emissions by 2038, twelve years faster than the UK as a whole. Achieving this will be incredibly difficult, but it also opens up incredible opportunities for tech businesses and start-ups to lead the way in developing new and exciting solutions that cut emissions, protect the environment and improve people's lives.
Switching to existing technologies like renewable energy and electric vehicles will play a huge role in the net zero transition, but even if we use every measure currently available to us to the maximum extent possible, the science shows we will still blow Greater Manchester's carbon budget (our fair contribution to tackling climate change) by around a fifth.
In other words, there is a gap between what we know we need to achieve, and what is currently possible with the technology available to us.
Plugging this 'innovation gap' is the big challenge on the horizon.
Some of the issues we face include rapidly increasing the energy efficiency of buildings and manufacturing, significantly upscaling renewable energy and using it locally, reducing transport emissions and minimising waste. Data-driven digital technology can play a key role in solving all of these problems.
Thankfully, we have good foundations in place. Greater Manchester's digital tech and low carbon sectors are the largest outside of London and the South East.
Combine that with our ambitious climate target, our potent mix of manufacturing and service industries, the pedigree of our universities and strong local government support for both agendas, and we have all the ingredients we need to create a world-leading, tech-driven low carbon cluster in our city region.
We already have some excellent companies developing cutting-edge solutions. Take Qbots Energy, which is utilising Artificial Intelligence and the Internet of Things to make buildings smarter in the way they use energy.
Or Dsposal, which is using the power of data and digital technology to help businesses understand where their waste goes and how to manage it more effectively.
Both have received growth support through GC Business Growth Hub's Green Technologies and Services Sector team, our dedicated support service for SMEs working in – or looking to diversify into – low carbon goods and services in Greater Manchester.
Our green tech support is backed up by a virtual Low Carbon Network, which connects members to local growth and collaboration opportunities. We are also able to link up solution providers with other local businesses receiving support from our Resource Efficiency service to improve their energy efficiency and reduce emissions.
Meanwhile, digital tech companies can access specialist advice and guidance through the Hub's Digital, Creative and Tech (DCT) team, which is currently taking applications for our wraparound support programme Creative Scale-Up.
Delivered by experienced sector experts, Creative Scale-Up has been designed specifically to help DCT businesses fire-up growth again as we emerge from COVID-19.
By combining the digital and green agendas together, the potential for innovation is endless.
Most of that potential is still untapped and we need to get it flowing; digitalisation and decarbonisation will have to work hand-in-hand if we are to succeed. The climate crisis won't wait, and neither should we.
Applications for Creative Scale-Up close on 30 September. For more information, visit the website.
GC Business Growth Hub is part-financed by the European Regional Development Fund (ERDF) as part of the a project designed to help ambitious SME businesses achieve growth and increase employment in Greater Manchester. The Hub is also supported by the Greater Manchester Combined Authority and Greater Manchester local authorities.