Law firm advises on £350m of deals in first half as M&A activity rebounds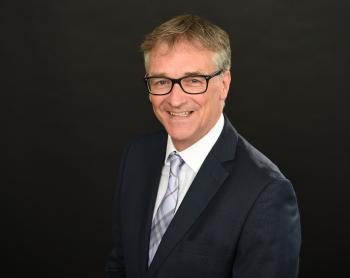 The corporate team at North West independent law firm Brabners is on track to better its 2020 performance after advising on deals worth £350m in the first half of the year.
The 40-strong team, one of the largest corporate law practices in the North West, acted on more than 40 transactions in the first half of the year, with those deals with a disclosed value totalling more than £350m.
Boosted by record levels of M&A activity, the team is expected to far exceed the 46 deals it recorded in 2020 after market activity declined significantly due to COVID-19.
Having grown its team by 15% in the past 12 months, Brabners, which has offices in Liverpool, Manchester and Preston, has advised on high profile deals including insolvency practitioner Begbies Traynor's acquisition of David Rubin & Partners and the sale of Liverpool workforce management supplier MSite to Sweden's Infobric Group.
Growth has also been driven by newly established specialisms in supporting tech-enabled businesses and firms becoming employee-owned.
Healthcare transactions continued to contribute to the Brabners' strong deal volume.
Sam Mabon, head of corporate at Brabners in Manchester, said: "Following a challenging 2020, the speed at which the M&A market has returned to strength is indicative of the calibre of growth-minded businesses here in the North and further afield.
"In many cases, the pandemic has increased the value of businesses that have been able to adapt their offering and thrive as a result.
"This has particularly been the case in the North West's burgeoning tech sector, where we have bolstered our support for fast-growing, innovative operators."
Mark Rathbone, head of corporate at Brabners in Liverpool, said: "We work with businesses throughout their life cycle – from inception through to investment and exit – and, in doing so, we've helped many of our clients come out of the pandemic on the front foot.
"As the economy continues to evolve, we look forward to helping our clients realise their ambitions as we see further consolidation across our specialist sectors in addition to an increase in owner-managed businesses establishing employee ownership trusts."